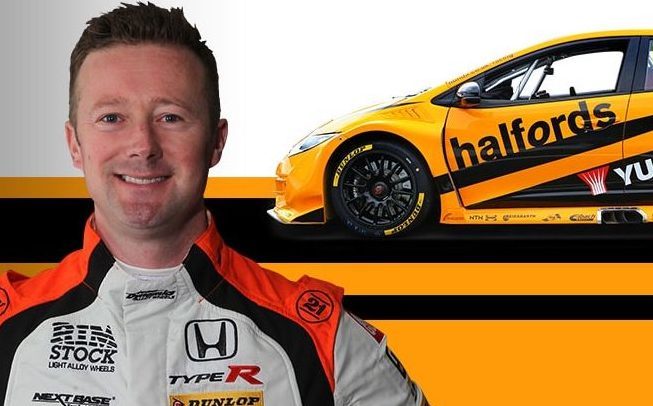 Some 15,000 race fans will welcome home grown double British Touring Cars champion Gordon Shedden on his return to Knockhill.
Knockhill Racing Circuit is preparing itself for the influx of 15,000 race fans for the return of the Dunlop MSA British Touring Car Championship at the weekend.
The high-octane event will feature Scotland's own hero Gordon "Flash" Shedden, the double and reigning BTCC champion, in his Honda Civic Type R racer.
All eyes will be focused on Shedden who, away from his weekend duties with  Honda, can be found at his day job at the circuit on the outskirts of Dunfermline.
It will be the first race meet at his home from home since taking his second championship in 2015, joining his first title win in 2012.
"It's great to be coming here.
"It was fantastic last time, after 2012, to come back again.
"The support I got was phenomenal then, so I am really looking forward to it."
Spirits are high in the Shedden camp after a "cracking run out" last time at Snetterton.
"It is getting towards the business end of the season now and points make prizes so I am hoping to do well here," said the man currently lying fourth in the championship, 13 points behind team mate Matt Neal.
For some, the extra pressure brought on by meeting the expectations of thousands of Saltire-waving fans thirsty for a home win would be too much.
But Shedden said the backing was great.
"It gives me an extra spring in my step, it's great to see the flags and banners, it gives me a little bit of an extra push to just keep going."
Of course, Knockhill is well known for throwing up a few surprises.
"That's the nature of the track, some times it just doesn't go to form, but it certainly brings a bit of excitement to it.
"It cannot come soon enough."
The support line-up featuring Porsche, Ginetta sports cars and MSA Formula Championship single seaters which complete an action packed weekend.
Tickets are available on www.knockhill.com/events/british-touring-car-championship.