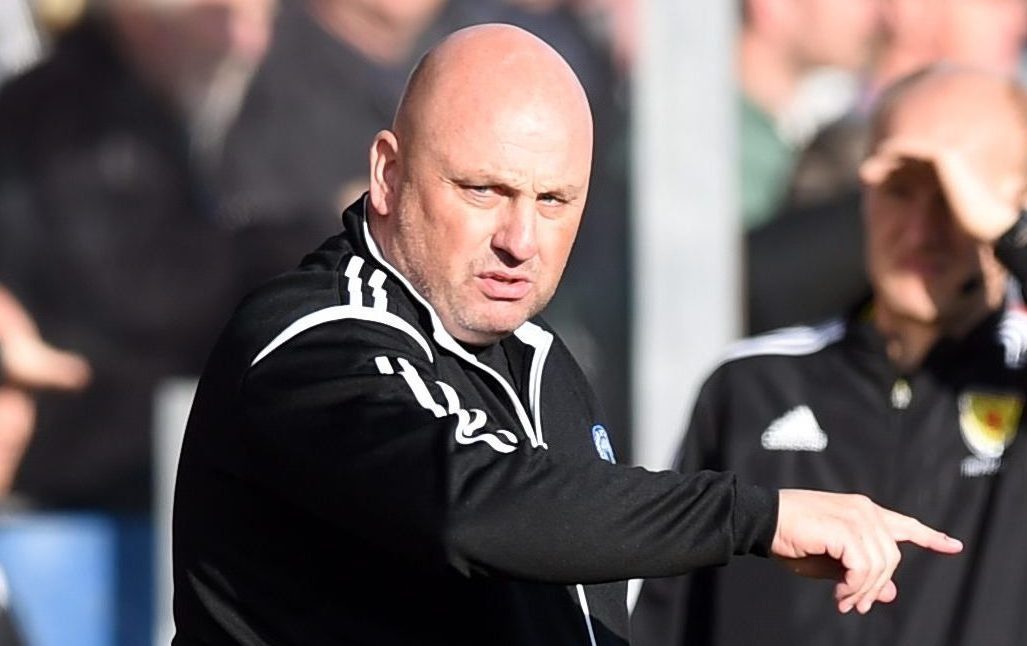 Forfar may sit at the top of League Two but they have not shown that they are best Angus team in derby matches so far.
Manager Gary Bollan is determined to change that when Arbroath come calling today.
Bollan explained: "We have been leading the league since the third week of the season however we have not shown that form in derby matches.
"Therefore this is a big game for us as we have to show that we can play at our best in these types of occasions."
"So far we have had two games with Montrose and one with Arbroath and not won any of them.
"We have lost two and drawn the other but in all three of the games we have not played at our best.
"We will be looking to do much better in as these games mean so much to the fans.
"We have not won many individual battles in the previous three derbies and the players have a responsibility to do that in this game. If they do that then we can go on and win."
Bollan knows that they will be facing a Lichties outfit determined to make up for defeat in the league last weekend from Edinburgh City and then a 5-0 knockout from Clyde in the Scottish Cup in midweek.
The Station Park boss said: "I watched Arbroath last weekend and I know that they were disappointed at losing that game.
"They will have been even more disappointed at losing heavily at Clyde in midweek and that makes them very dangerous opponents.
"We had a good run out against Deveronvale last weekend in a friendly when we won 6-0.
"A few boys that have not had a lot of game time recently, such as Michael Kennedy and Michael Travis, got some game time so we are in good shape squad-wise for this game."
Andy Munro could return after an ankle injury to give Bollan a full squad from which to choose.