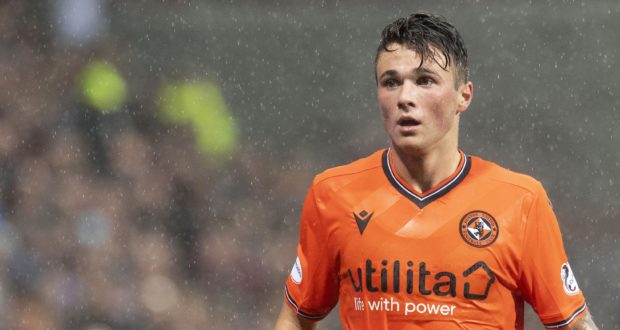 Unity will give Dundee United strength when they kick off tonight's derby, according to defender Jamie Robson.
Robson believes players, directors, management, staff and supporters are all united under the new regime led by owner Mark Ogren and manager Robbie Neilson.
If anyone should know how different things feel now compared to previous years then it is Robson who, despite only being 21, is the club's longest-serving player having signed his first professional form with the Tangerines back in the summer of 2014 and made his debut the following year.
The walk up Tannadice Street to Dens Park promises to be an enjoyable one for Robson and his colleagues, who can expect nothing but encouragement from the United fans who will no doubt join them on the short stroll.
The togetherness is real, he argues, and it will help the Tangerines get through the challenge of a derby at the home of their neighbours.
Robson said: "A few people have mentioned that I am the longest-serving player, which is pretty crazy when you look at my age.
"Being local I know all about what a derby means to the fans and to the city.
"I guess the biggest change since I first broke into the team is the atmosphere around the club.
"Everyone is together now and you can feel it all being pulled in the same direction.
"It wasn't always like that and it was tough to play here before when things were not going well.
"Even taking a touch in a game, the fans would be on you and you could feel the nerves around the whole place.
"There was a lot of negativity and it becomes a bit stifling. It is hard to play your best when it's like that.
"You become worried about making mistakes rather than try things that might not come off," he added.
"It could be hostile but now it's positive and it's amazing.
"The change started slowly. The fans could see a team coming together and now they are giving us brilliant backing.
"They were just desperate to see their team do well and hopefully we can give them plenty to be happy about.
"When you meet supporters now they are all buzzing. They are back in love with United again.
"Hopefully, they are still feeling like that after the derby!"
Robson was a member of the team that hit Dundee for six in the first derby of the season at Tannadice on August 30.
He said: "The 6-2 game gave our supporters bragging rights in the city and most of the people I spoke to afterwards were gutted we didn't make it seven because 6-2 had happened before (on January 1, 2015).
"But they were happy about that game and we would love to give them another derby win to celebrate this time.
"I think we were the better team overall in the first game and deserved to win.
"Was it really a 6-2 game? We took our chances and were clinical when we needed to be and they were not so that's how it happened.
"We have a lot of goals in our team and we punished them when we could.
"But it was a close game at times, with Dundee having their chances during it as well and also a goal chalked off.
"If that had stood then maybe it would have been a different game but it wasn't so we ran out convincing winners.
"Looking back, the first half at Tannadice was as good as you will get in a fixture like this.
"We had command of the game and when Dundee came out for the second half there was no pressure on them really.  They knocked it about but we still managed to score a couple more.
"I imagine Dundee will want to get a win back, even more so after what happened at Tannadice.  We just have to stick to what we're doing because we are good enough to win at Dens."
The Tangerines hope to stretch the gap between the clubs, which currently stands at six points, to nine with a win this evening.
They are certainly confident going into the big match, having won 3-0 up at Inverness to make it a run of three straight victories.
It is also not a coincidence that those hat-trick of league successes – complete with clean sheets in every one – have come after the left-back returned to the side following injury.
Robson added: "If we can make the gap nine points this week that would be good but it's about the momentum as much as anything.
"Nothing is won or lost at this time of year but you want to have real momentum behind you in this second quarter of the season."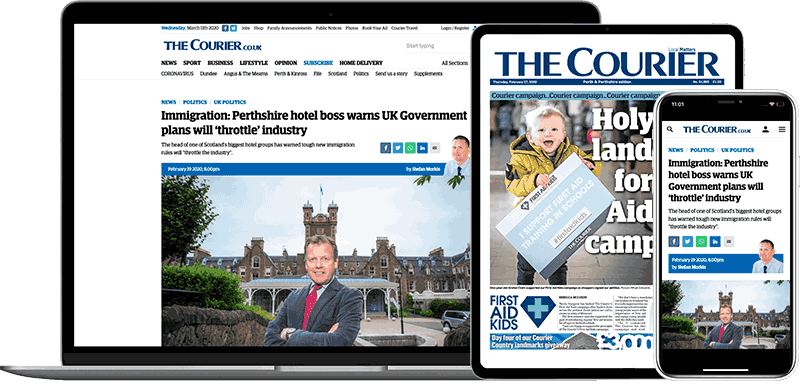 Help support quality local journalism … become a digital subscriber to The Courier
For as little as £5.99 a month you can access all of our content, including Premium articles.
Subscribe