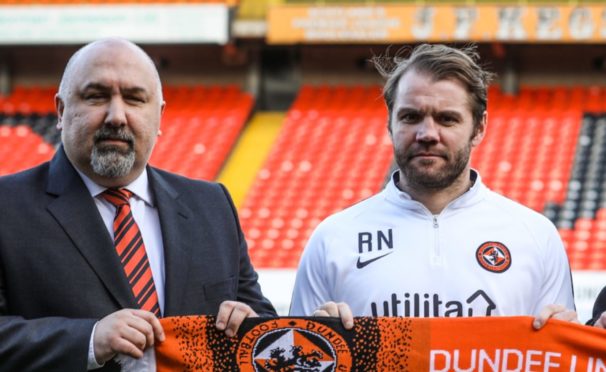 Tony Asghar has expressed his surprise at Robbie Neilson decision's to go back down to the Championship to manage Hearts.
The Dundee United sporting director is on the lookout for a new head coach after Neilson's dramatic departure from Tannadice to Tynecastle on Sunday night.
He insists the Tangerines are strong enough to survive the blow of losing Neilson and is just perplexed he chose to drop down a division, albeit the Jam Tarts are challenging their relegation in the courts.
The legal bid, of course, threatens United's promotion but they are confident they will be playing in the top league come August 1.
Asghar believes Neilson will have to wait until the second tier's return on October 17 and he is puzzled that he chose that option.
He said: "I'm just surprised that he has taken the step to go back to manage in the Championship.
"Would I see it differently if Hearts were in the Premiership? Not necessarily.
"I'm surprised he's gone sideways. I think if he was going to move from our club, he would have gone to a bigger club.
"If his thought process was to have another go in England or to try abroad, I could understand that.
"So it's surprising to me that he's gone back but you never know how people will react when someone asks them to come.
"We're disappointed but ultimately we'll move on as a club.
"We will continue to build on the success we've had so far.
"Bigger clubs don't always mean the ones with bigger finances," added Asghar.
"Hearts are in the Championship and we are in the Premiership.
"Do you define bigger as fan-based or by what league you are playing in?
"Bigger can also mean having the best values, the better ability to make players better, to be successful within the leagues.
"As I say, we're in the Premiership and they are in the Championship."
There have been suggestions that part of the reason for Neilson's move was a breakdown in his relationship with Asghar but the sporting director denied that was the case.
He stressed: "We had a very good working relationship and a good personal relationship.
"He helped to build some of the structures that we put in place. Both of us worked together on that.
"We still had a lot of work to do. He made players better and, along with myself, he build up the coaching staff.
"He is definitely a young manager with a lot of possibilities in the game."
As for the search for a replacement, it is former St Johnstone boss Tommy Wright who is the bookies' favourite but fans should not discount an up-and-coming coach.
Asghar said: "The structure we have in place means we are well placed to cope with this.
"We are just taking our time, looking at everything.
"There are a lot of possibilities.
"We have a working group for succession planning for everything that we do.
"In any organisation you have to be prepared to act if your talent goes, whether that's a player or a member of your coaching staff or the executive team.
"We are here to make people better. We are developing all staff and we expect them to move on to other things so we're always ready to move forward and hopefully there will be a quick resolution to this."
The loss of their manager, of course, disrupts any recruitment plans that were in place but, again, Asghar believes United can deal with it.
He said: "We want to make a good impact next season and will always try to improve.
"Robbie said before he left that we have a very strong squad, especially with younger players. We've only got one player wh is over the age of 30.
"We need to bring in good Premiership quality players and to make our own players better.
"That will continue.
"There have been so many distractions this season with regards to Covid-19 and this legal action which is hanging over us.
"But we will always continue to look and identify players. We have a list of them so we'll try and move on them as quickly as possible."
Former Dundee United boss Craig Levein reveals Robbie Neilson discussed possible Hearts return back in November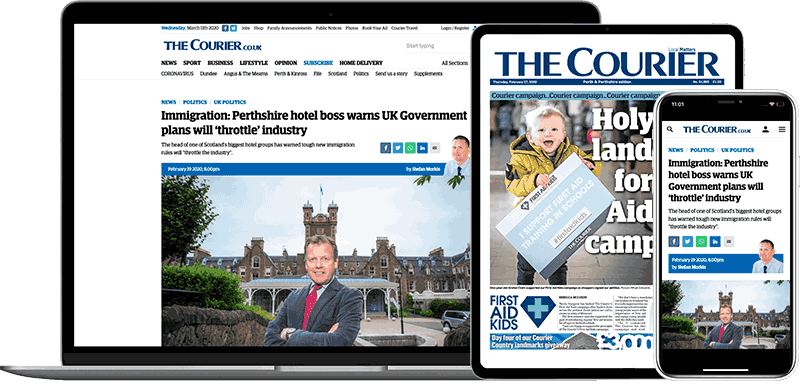 Help support quality local journalism … become a digital subscriber to The Courier
For as little as £5.99 a month you can access all of our content, including Premium articles.
Subscribe