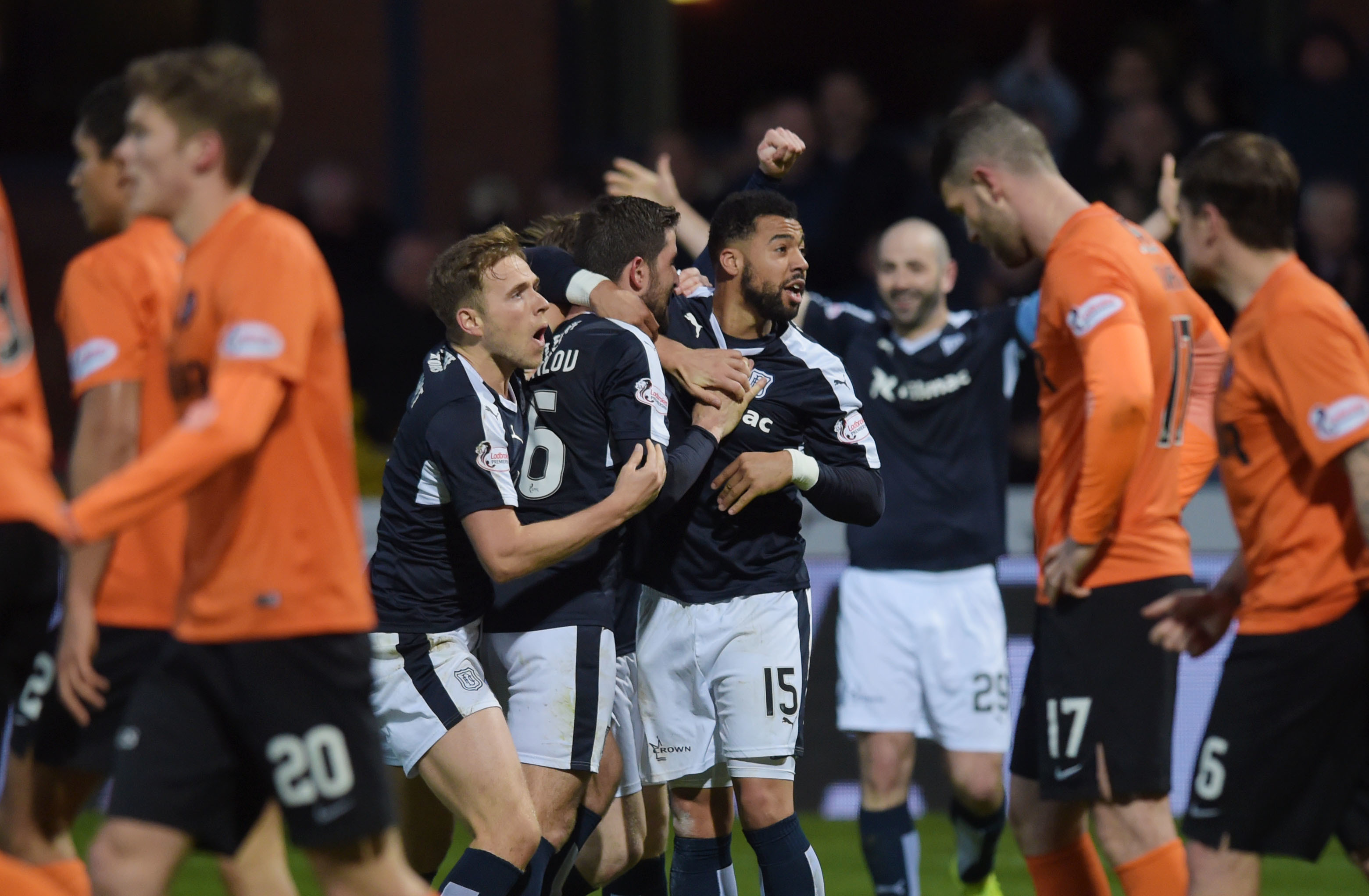 The greatest caution should be exercised before using the word 'unprecedented' in connection with football.
Everything's been done already, you see. There will be some club some place that did a Leicester City before Leicester City.
So Dundee United Football Club's relegation from the Scottish Premiership to Championship won't be the biggest collapse Scottish football has known.
At the moment, though, it feels very much like it.
Rangers have gone all the way down through the leagues in one go, of course. But their inglorious plunge off a cliff was down to pounds, pence and points deducted.
Take administration or liquidation out of the equation and it's not easy to bring to memory an implosion quite as spectacular as United's.
Even Hibs – the club whose name is now used as a verb to describe self-inflicted football failure – don't come close.
As a one-off, United's demise takes some beating.
That's chiefly because of the height they reached and the incredibly short time it has taken them to fall from it.
It is little over a season-and-a-half-ago that United were the third strongest, if not the second-equal strongest, club in the country.
The chairman was picking the perfect time for player departures and commanding impressive fees while doing so, the new stars of the future were getting tied up on long-term deals, the manager was an innovative, forward-thinking young boss destined for greater things and the fans were loving it.
Their bitter rivals dancing on their Premiership grave at Dens after a stoppage time winner? Back then the idea of losing just one game to Dundee would have annoyed Arabs.
St Johnstone were an irritant, but this was an era being talked up as the most enjoyable one to watch United since the glory days of the 1980s.
How on earth has it come to this? Relegation. Probably by double figures. At Dens Park.
And goodness knows what cost-cutting implications lie ahead.
The timing of some departures. The poor quality of virtually all the new arrivals. The slowing down of the academy conveyor belt. The leaking of the Jackie McNamara's contract details into the public domain. They have all been significant factors.
Take away one and United would probably still be a Premiership side.
It has been a quite stunning downfall of a football club. The imperfect storm.
Unprecedented? You know something, maybe it actually is.