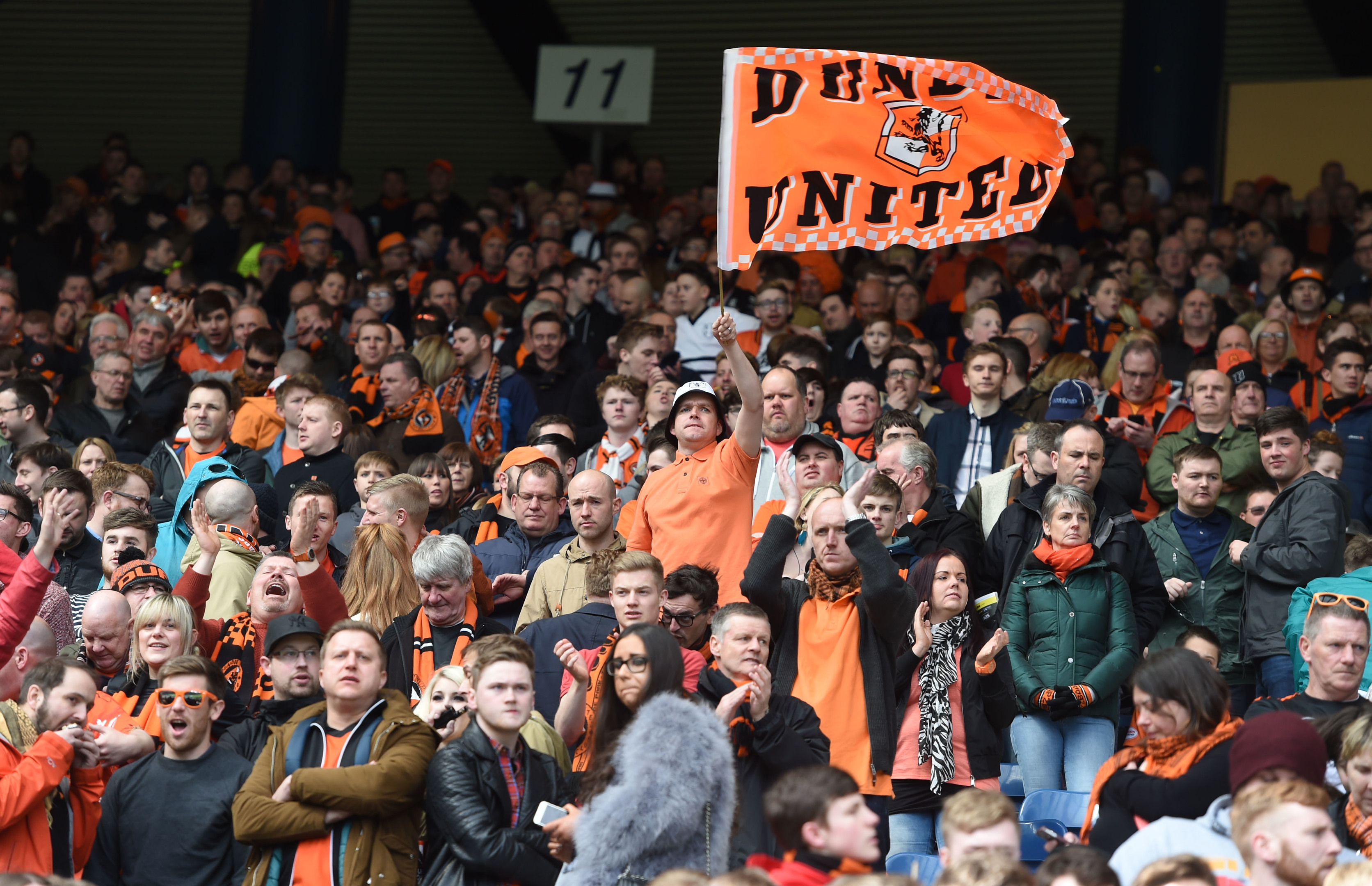 Dundee United fans have spoken out in the wake of the Arabs' relegation on Monday night.
Most wanted to turn their focus to the next season, and called once again for a major shakeup at board level.
Sandy Thomson, leader of the Blairgowrie Arabs, said: "We are all pretty devastated, as you would expect. It wasn't an unexpected outcome, because of the way the team has performed throughout the year.
"What matters is what the way forward is. That's what we want to see the answer to. The club as a whole should talk to the fans about what is happening with the ticket prices, the arrangements for next year. Who's coming in and who's going?
"We might as well get on with it now, because the rest of the matches won't make any difference. The inevitable has happened.
"Based on who I spoke to at the pub after the match, it's about 50/50 with fans going back to the next matches or not.
"How fans get behind the team next season will depend a lot on the structure of the management and manager.
"The last time we went down we had a tremendous away support, probably the best in the league, and I hope the real United fans will turn out to support the team in getting back up."
Meanwhile, Christopher Bennison, leader of Ceres Arabs, described how he felt after the Dundee Derby match.
He said: "I'm feeling numb. It's been coming for a long time, and in some ways I've been desensitised to it.
"I certainly think the appetite for United at the moment is at an all-time low. I would rather go out for lunch with my girlfriend or go to the cinema than watch United just now. I'm sorry to say that for 18 months I have been watching it out of duty.
"We need a heavyweight who could give us absolute confidence that we have a serious chance of going back to the top flight next season.
"It's wishful thinking but I'd love the return of Craig Levein. He's kind of available too. It's not that far-fetched, but it's definitely wishful thinking."
The Tannadice side's next match is on Inverness' home ground on Friday.