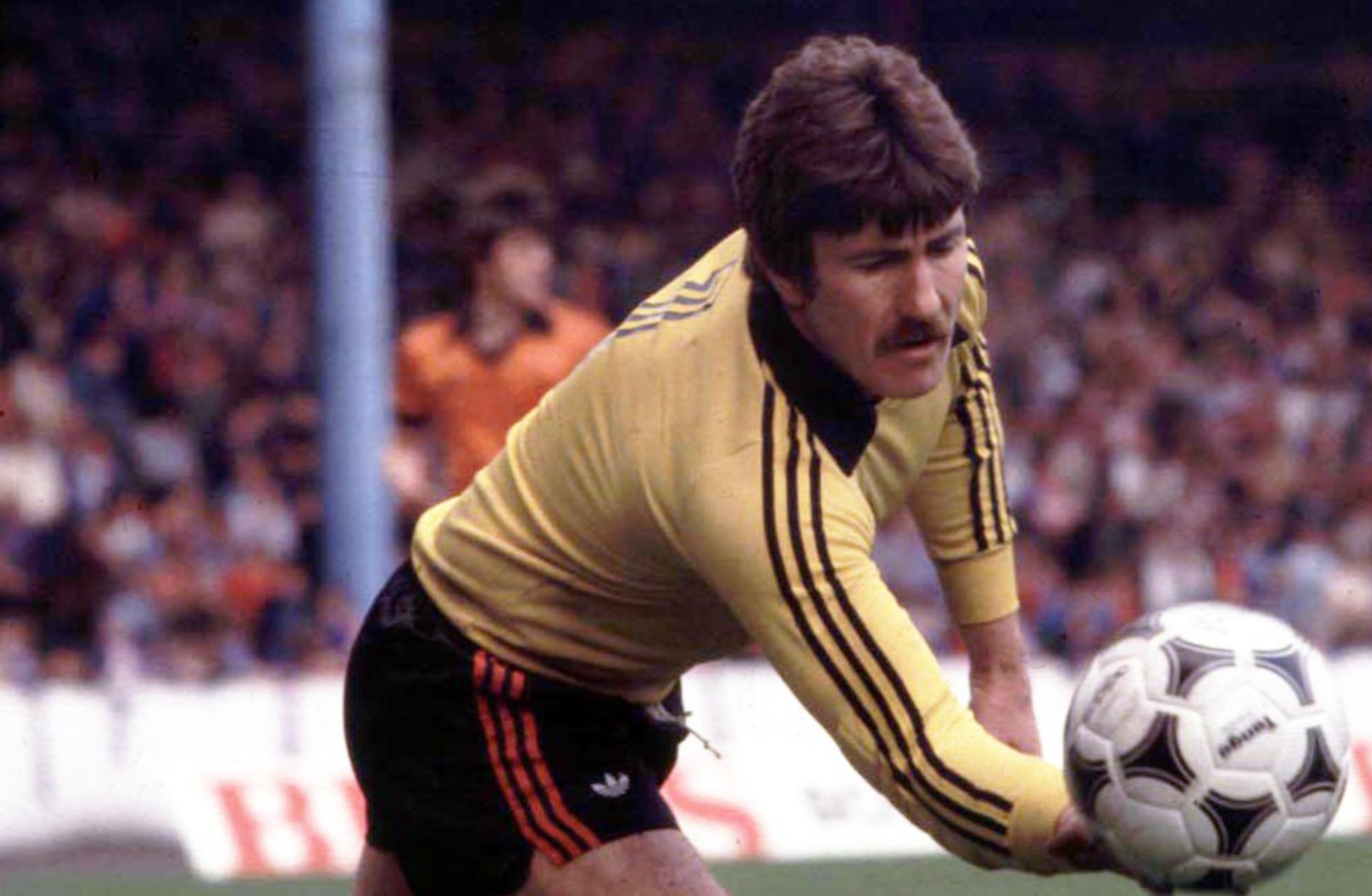 Dundee United legend Hamish McAlpine knows a thing or two about penalties but even he was stunned by Cammy's Bell's spotkick hat-trick.
McAlpine was in goal for the Tangerines as they won the Premier League title, lifted two League Cups and graced the European stage during the club's golden era.
He made 688 appearances for United and the popular keeper used to take penalties – he scored three times – as well as save them so has seen it from both sides of the fence.
As a paid up member of the goalies' union as well as being United's official club ambassador, McAlpine was delighted for Bell as the former Rangers and Kilmarnock man saved three kicks in one half from Dunfermline trio Gavin Reilly, Nicky Clark and Paul McMullan at East End Park on Saturday.
The record-breaking feat caught the attention, not just of Scottish football but those further afield, with no one able to find a precedent for three saves from three different takers in one half.
McAlpine said: "It was pretty amazing stuff from Cammy and I certainly haven't come across anything like it.
"I know how hard it is to save one penalty, never mind three in such a short space of time.
"Of course, you get goalies who do exceptionally well in penalties shootouts – Cammy's good at them too – but these were in play and that's what makes them so special.
"The only time you really see a keeper be the hero from penalties is in a shootout when he gets his side through to the next round or wins them a trophy so it's nice to see Cammy getting credit for this.
"I think he is obviously reading the kickers very well when they run up.
"Either that or he has a lucky rabbit's foot or horseshoe tucked away in his kitbag!
"Whatever it is, this will do wonders for his confidence and that can only benefit United as well."
Bell's saves earned the attention of the football world, with prominence given to the achievement in the likes of renowned Italian publication Gazzetta dello Sport and in an online column written by former England and Liverpool star Jamie Redknapp.
However, spoiling the party mood were the Guinness Book of Records.
A spokesperson for the organisation was reported as saying they would only recognise achievements in a country's top league, ruling out the Scottish Championship.
"Saving three penalties in one half of football is a fantastic achievement by Cammy Bell but unfortunately, due to the differing levels of professional football around the world, we only monitor records achieved in top division football," said Amber Gill of Guinness.
"No Guinness World Records title on this occasion but a hugely impressive feat nonetheless."