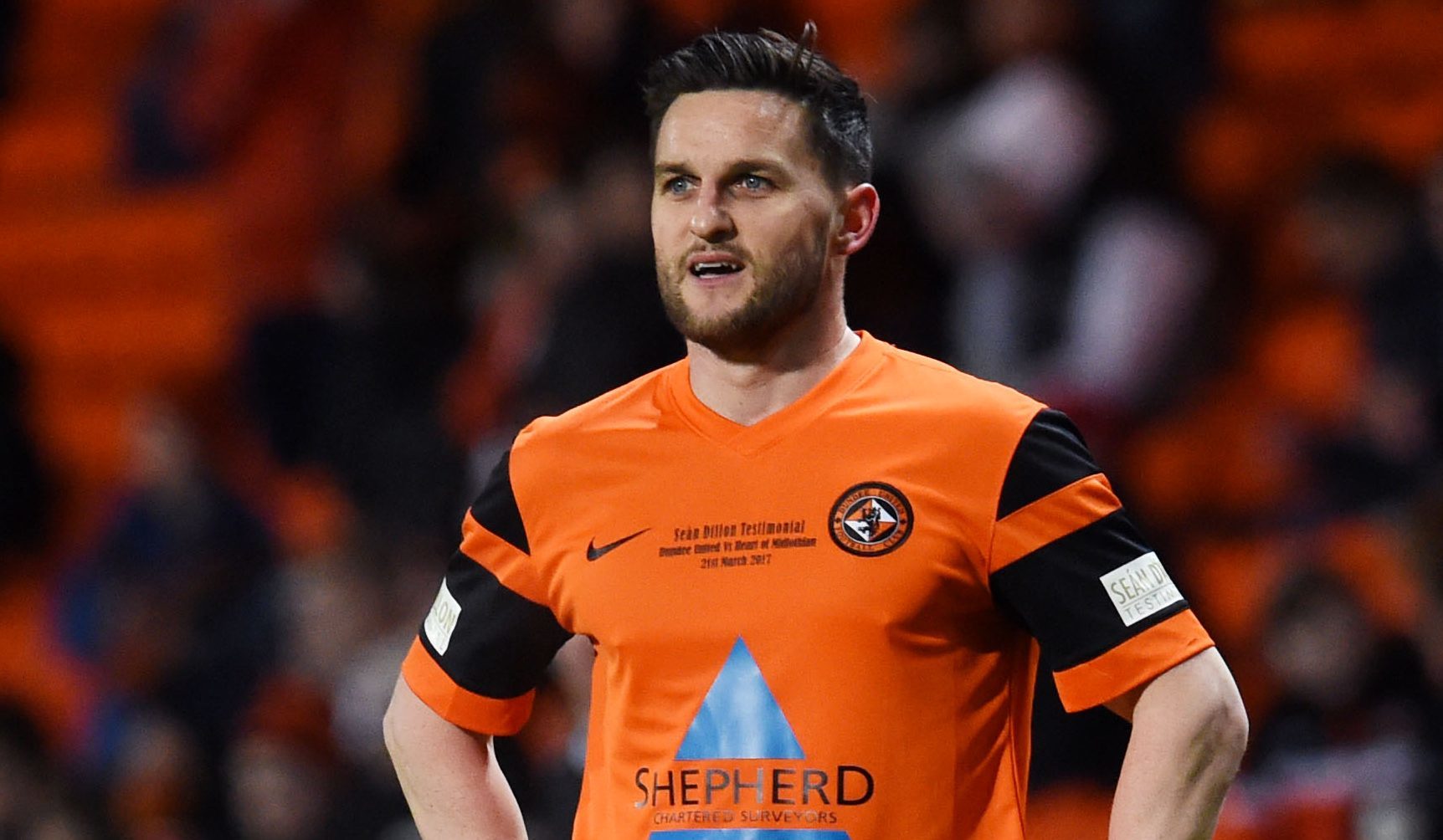 Former Dundee United star Craig Conway says he shares a lifelong bond with the rest of the Tangerines team who secured Scottish Cup glory in 2010.
The 31-year-old winger travelled north from present club Blackburn to turn out at Tannadice in Tuesday night's testimonial for one of that band of brothers, Sean Dillon.
They were joined by other former team-mates who lifted the famous old trophy at Hampden nearly seven years ago after a 3-0 win over Ross County including Andy Webster, Garry Kenneth, Danny Swanson, Prince Buaben and Jon Daly.
Conway, who was a man-of-the-match, two-goal hero that unforgettable day in May, admitted it was great to meet up once again with those familiar faces but he admitted his biggest delight was simply helping pay tribute to nice guy Dillon in front of over 3,000 fans.
He said: "When I heard about the testimonial, I was really keen to come back.
"Sean has been a great servant to the club and has been here for a long, long time.
"He has been brilliant for United and a great example to a lot of people.
"I am sure that most who have met him would agree he is one of the nicest guys you could meet and he would do anything for you.
"It was great to be back out on that pitch and to see all the support he had at the game. I was delighted to come back.
"When you have ever won something together, you have a bond for the rest of your lives.
"We will always be in contact and I think because of winning it we will always come back at some point for different things.
"It was great to see a lot of the lads from that team. It was brilliant but at the end of the day, it was all about Sean.
"Hopefully he had a great night and I am sure he enjoyed it.
"It was a pity he couldn't be involved after hurting his ankle last week but if was great to see all the lads turn out for him."
Conway admitted it is rare these days for a player to stay at one club for 10 years like Dillon has but he insists it shows just how highly regarded he is that he has stayed so long.
He said: "You don't have that often now and it is really refreshing to see. It obviously suited the player and the club as well.
"It shows how valued he is and he is one of those lads who can play a lot of different positions as well."
Conway left United in June, 2011 to join Cardiff but he still retains a keen interest in how the Tangerines are faring.
He was disappointed to see their recent problems in the Championship but he is certain the club will soon be back where he believes they rightly belong.
Conway added: "I always keep an eye out for United's results.
"I know they have struggled of late but they are still in a decent position in the league.
"They have a good squad of players and a bit of experience as well with the likes of Sean, Willo Flood and Dicker (Paul Dixon).
"So hopefully they can come through it. United is still a massive club – you can see that.
"It always has been and I am sure they will be back where they should be and hopefully sooner rather than later."
While Conway was delighted to return to Scotland for Dillon's big night, it is unlikely he will be making a permanent move back north any time soon.
He admits he is relishing life in the ultra-competitive English Championship with Blackburn and has some great memories stored away from his time down south.
He said: We were just saying that on the way up that I think it is about six years since I left here.
"It is not long in going in but I love it down there.
"I have been lucky to play with two great clubs – three including Brighton on loan.
"I still enjoy it down there and the Championship is a great league.
"It is tough and arguably the most competitive league about.
"It is a big step up from Scotland in terms of fitness. That is one of the things I noticed straight away when I went down, the fitness and the strength of the lads.
"It is a whole different ball game.
"The games come thick and fast down there. There are a lot of Saturday/Tuesday games most weeks so you feel that straightaway.
"It takes a while to get used to – it took me about a season to a season and a half.
"Then I was lucky to get promoted with Cardiff which was brilliant.
"I was disappointed not to play in the Premier League but it was still fantastic to be part of the Championship-winning team.
"It has been brilliant and since I went to Blackburn, I have loved every minute of it."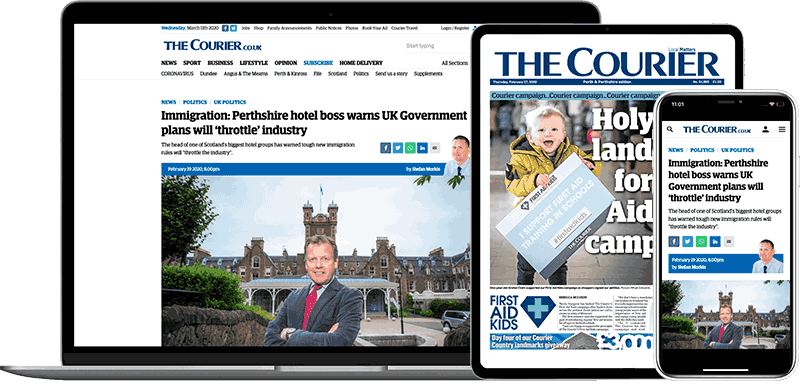 Help support quality local journalism … become a digital subscriber to The Courier
For as little as £5.99 a month you can access all of our content, including Premium articles.
Subscribe