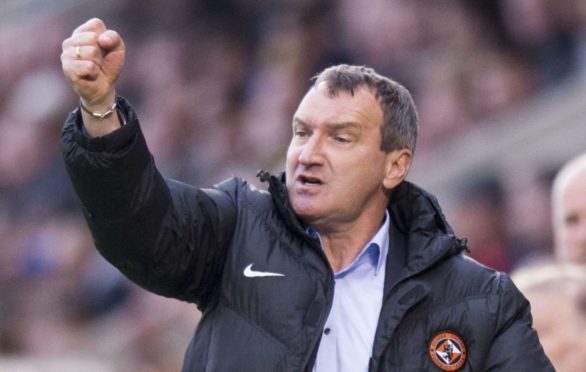 Dundee United manager Csaba Laszlo will be staying on to try to get the club out of the Championship after their second failed promotion bid.
The Hungarian, speaking after the 1-1 draw with Livingston at the Tony Macaroni Arena last night that meant they lost 4-3 on aggregate in the play-off semi-final, still feels he is the man to get it right next time.
Laszlo said: "I am committed to the club and I will stay – definitely.
"We have a lot of work to do to rebuild everything.
"It won't be easy.
"Next season will also be difficult for every team.
"It looks like we will be there with Ross County, Inverness and Falkirk – some big teams.
"I said in the dressing room that we have had a turbulent season – very up and down.
"We failed to be in top place and also then in the play-offs. This is, definitely, very painful.
"It is not really comfortable at the moment but we have to accept the truth and that means we will be playing next season in the Championship."
Laszlo was gracious enough to wish Livi all the best in the final
"I have to congratulate Livingston and wish them the best for their next two games.
"We tried to play football but, at the end of the day, we scored one goal less than Livingston.
"We shouldn't have lost the game at Tannadice 3-2 and this game we had the same problem because we lost a very early goal.
"We dominated most of the game but we opened up the game behind us and that was why they had chances.
"Scott McDonald had a chance to make it 2-1 at the end but he didn't and nobody at the club is happy.
"We failed to be in top place and also then in the play-offs. This is, definitely, very painful."