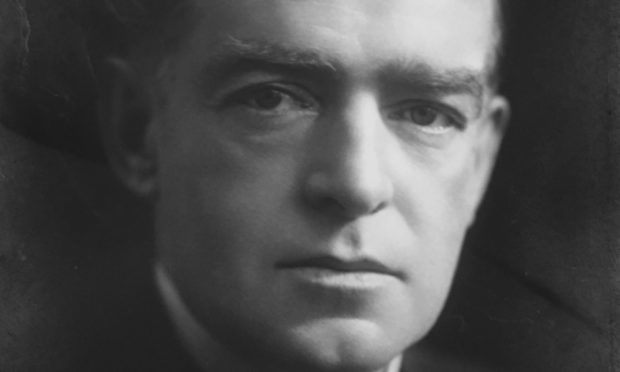 A mystery surrounding one of the great Antarctic explorers has finally been solved, The Courier can reveal.
After consulting various experts and enthusiasts in Pitman shorthand, the Perth-based Royal Scottish Geographical Society (RSGS) has finally come to understand the notes written at the bottom of Sir Ernest Shackleton's CV.
The document was prepared by the polar explorer to support his application to become the then Edinburgh-based director of RSGS in 1903 – an application which was ultimately successful.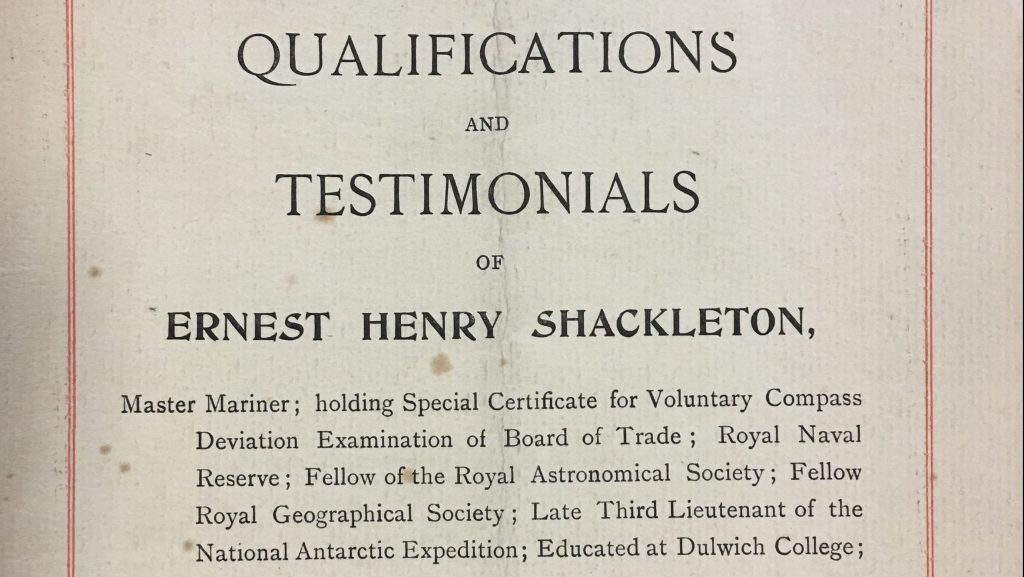 The CV consists of a half page summary of his skills and experience, with several accompanying personal testimonials from senior figures from the world of geography, such as Sir Clements Markham, Hugh Robert Mill and Vice Admiral Aldrich.
Robert Falcon Scott is quoted in the application, describing Shackleton as a "marvel of intelligent energy… never tired, always cheerful and is exceedingly popular with everyone…"
However, the document, which was unearthed by society writer in residence Jo Woolf while raking through the RSGS archives last year, contained a mystery as there were shorthand notes in pencil which the society had been unable to decipher.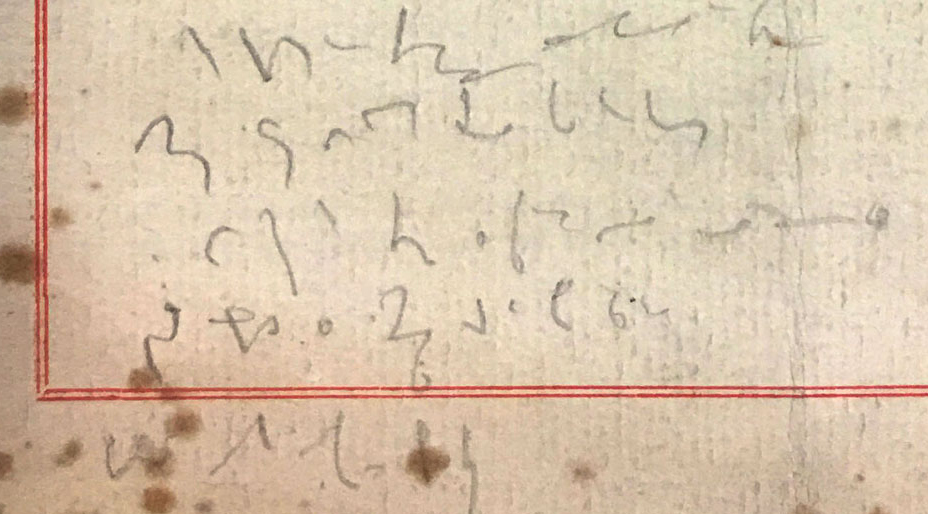 In light pencil across the front page were notes the RSGS believed were taken during Shackleton's interview, written in a version of Pitman shorthand.
With the help of The Courier, the RSGS asked for public help in deciphering this shorthand.
Now we can confirm the mystery has been solved.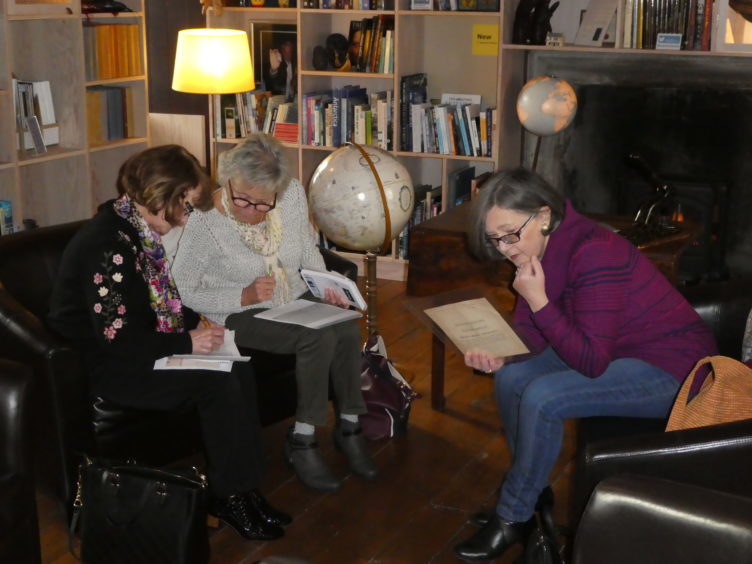 The RSGS were particularly grateful to Phyllis Cleghorn, Sarah Boyd, Margaret Fisher and especially former Courier journalist and retired RAF PR man Michael Mulford –  each of whom spent hours with the original manuscript and provided invaluable input in solving this mystery.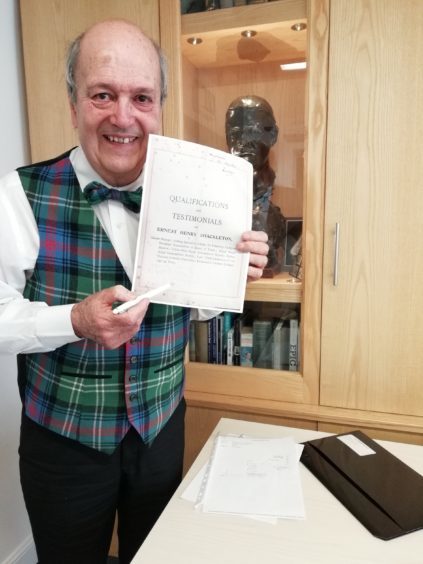 The shorthand notes read:
Line 1: Member Very popular in geographical circles in London
Line 2: Later completed long course training designed for navigation
Line 3: We probably all share his enthusiasm for next Antarctic visit
Line 4: Considerable experience as a journalist down south [Antarctic]
Line 5: Various relevant certificates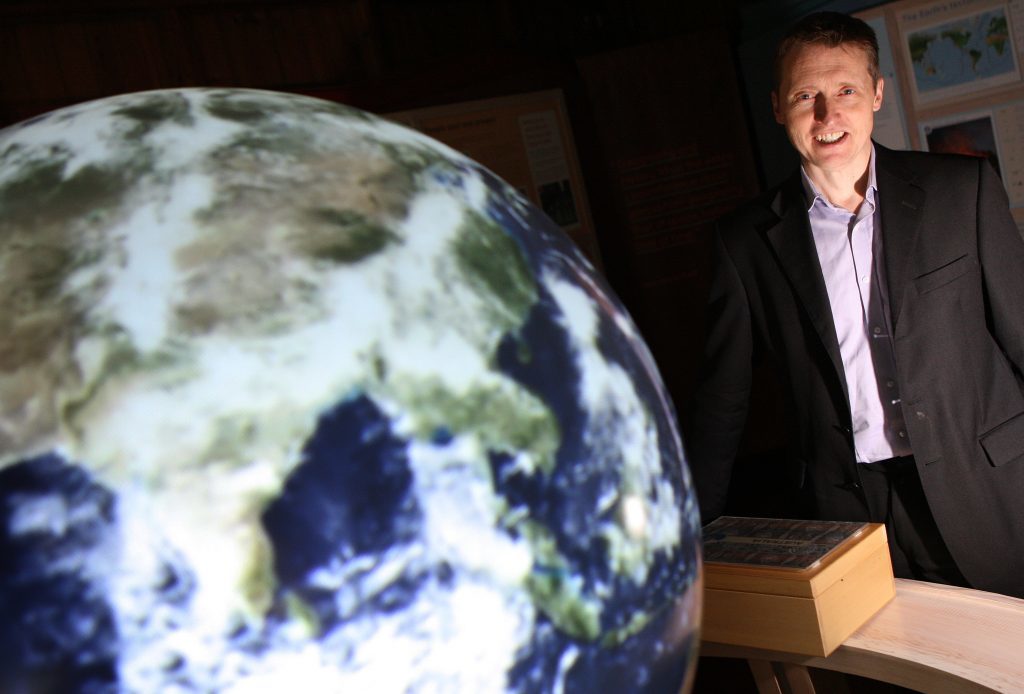 RSGS chief executive, Mike Robinson, who now holds a position equivalent to the one Shackleton once did said: "When we found Shackleton's CV in the bottom of a box in our archive, we were very excited.
"It is a great insight to the man – showing his appreciation for careful presentation and good publicity, and the networks at his disposal.
"Getting the shorthand deciphered has been fascinating, and we are grateful to the various Courier readers who have come forward to help piece the mystery together."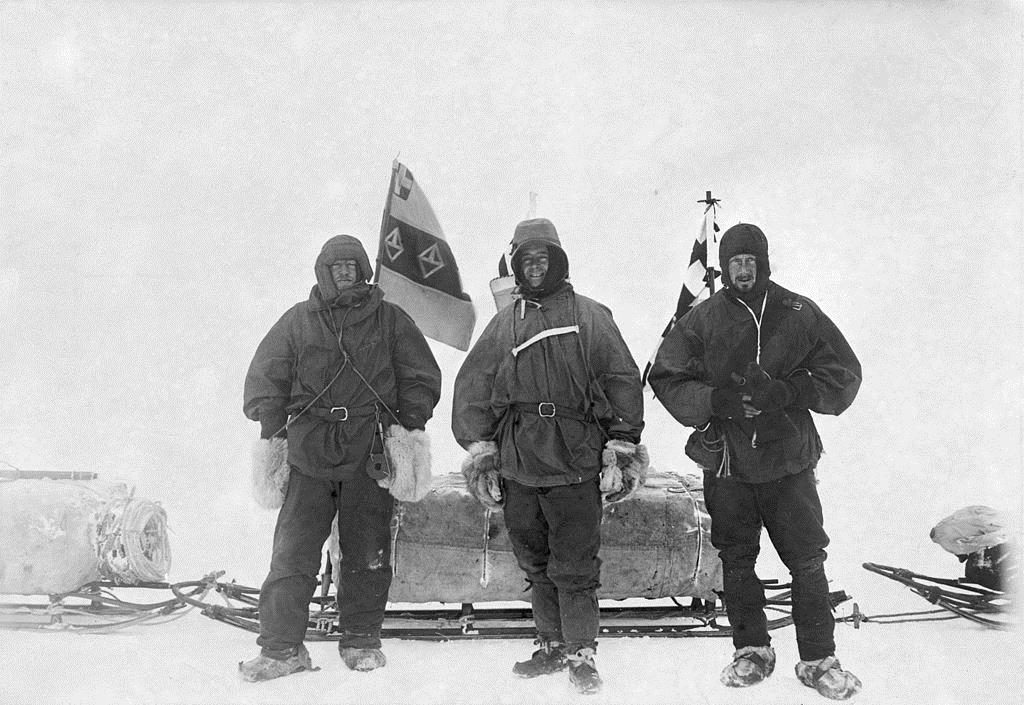 Sir Ernest Shackleton was a polar explorer who led three British expeditions to the Antarctic and was one of the principal figures of the period known as the Heroic Age of Antarctic Exploration
His first experience of the polar regions was as third officer on Captain Robert Falcon Scott's Discovery expedition (1901-04) from which he was sent home early on health grounds after he and his companions set a new southern record by marching to latitude 82°S.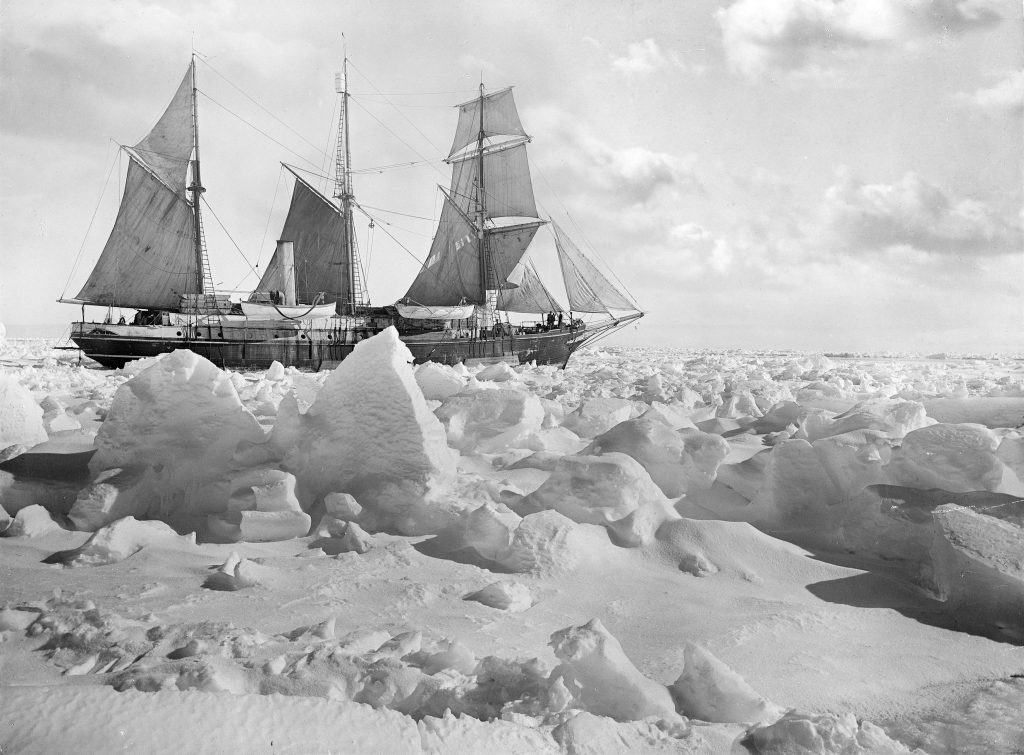 It was during this period of leave that he applied for the RSGS job -although the society noted that he might not stay in the role of RSGS director for any real length of time, despite his claim that he wanted to settle down in Edinburgh and provide a stable environment for himself and his wife Emily.
His experience as a journalist refers both to general articles he had written for the media, but also plays up the expedition newspaper, The South Polar Times, which he had so famously compiled and edited with the crew of the Discovery, and which informally records both the characters and adventures of the Antarctic voyage.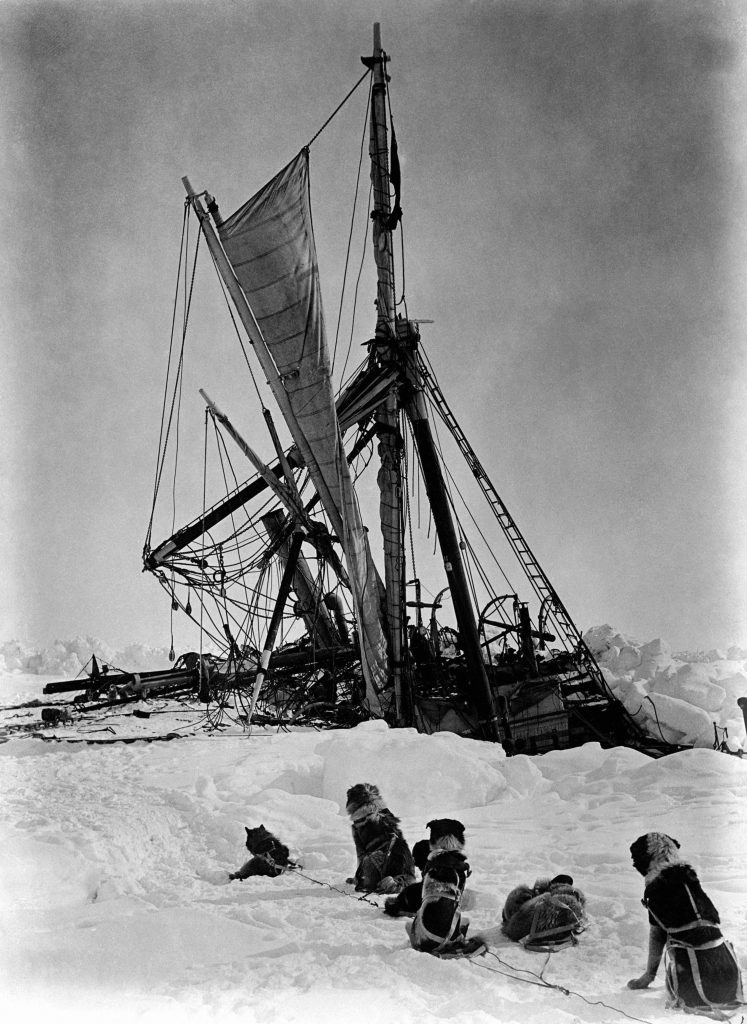 During the second expedition (1907 – 1909) he and three companions established a new record finishing only 112 miles from the South Pole. Members of his team also climbed Mount Erebus and for these achievements, Shackleton was knighted by King Edward VII on his return home.
Shackleton later turned his attention to the crossing of Antarctica from sea to sea, via the pole.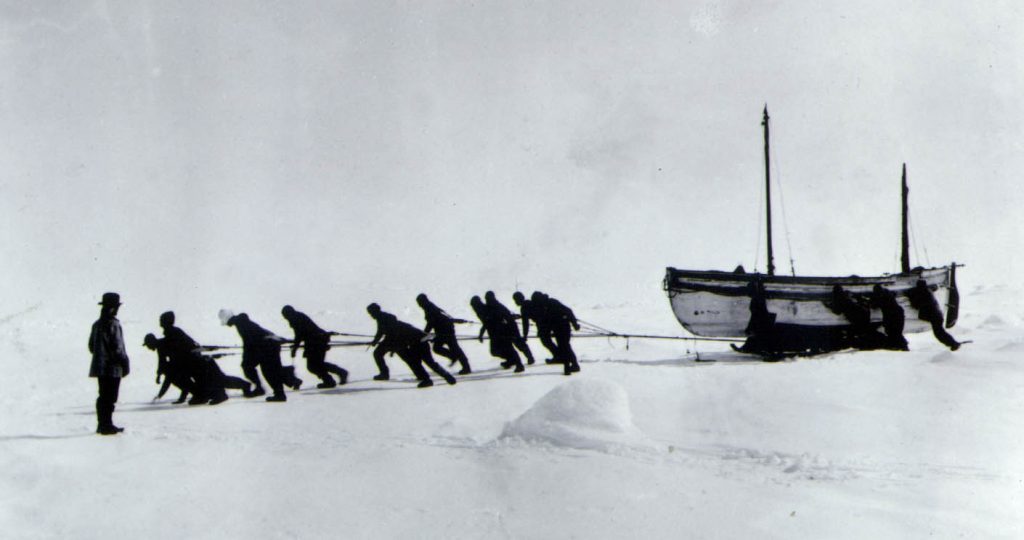 Disaster struck during the Imperial Trans-Antarctic Expedition when its ship Endurance became trapped in pack ice and was slowly crushed before the shore parties could be landed.
The crew escaped by camping on the sea ice until it disintegrated, then by launching the lifeboats to reach Elephant Island and ultimately the inhabited island of South Georgia – a stormy ocean voyage of 720 nautical miles and Shackleton's most famous exploit.
In 1921, he returned to the Antarctic with the Shackleton-Rowett Expedition but died of a heart attack while his ship was moored in South Georgia. At his wife's request he was buried there.