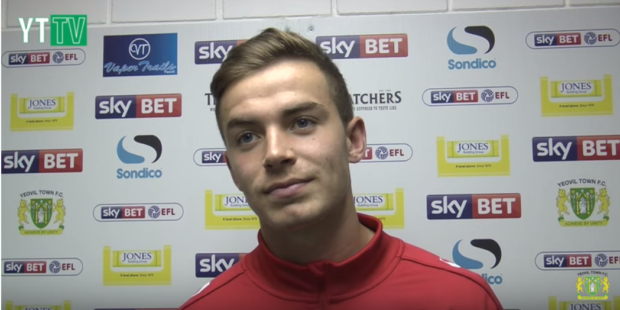 Matt Butcher hopes to "bring energy" to the St Johnstone team after signing for the Perth club on loan until the end of the season.
The midfielder, 22, was snapped up on deadline day along with young Middlesbrough winger Isaiah Jones.
Butcher goes straight into the Saints squad for today's clash against Hearts despite not having yet trained with his new team-mates.
"It has all happened quite late so it's good to get here in time for the Hearts game," he said.
"I am excited to get going. I am looking forward to it.
"I spoke to a few of the other lads who came from Bournemouth up to Scotland and they all enjoyed it.
"Hopefully I can bring energy to the team, get up and down the pitch and make things happen when I'm on the ball.
"I want to be involved as soon as possible, so hopefully I can be involved this weekend.
"I have had some injuries over the last few seasons so I am here to get as many minutes as possible.
"Hopefully we can get a few wins and put top six on the agenda for the season."
Saints boss Wright said: "We were in contact with Bournemouth for the last eight or nine days.
"We felt it was important with Murray (Davidson) being out for weeks with a broken arm that we got someone with a physical presence to come in.
"He is over six foot and a good footballer.
"Matt has been hampered a wee bit with injuries, particularly this season, but he has been out on loan previously.
"I'm pleased to get him in to add more competition in midfield.
"If we get all the paperwork cleared he might be in the squad but there are plenty of games coming up."
Jones, 20, is a quick winger who Boro boss Jonathan Woodgate wants to see get some first team football under his belt.
He signed for the English Championship club in the summer from Tooting & Mitcham and has been scoring goals in their under-23 side.
Meanwhile, keeper Ross Sinclair and winger Euan O'Reilly have been recalled from their loan spells at Brechin and Airdrie respectively. O'Reilly has been injured and Sinclair can expect to be farmed out to a new club in the second half of the season.