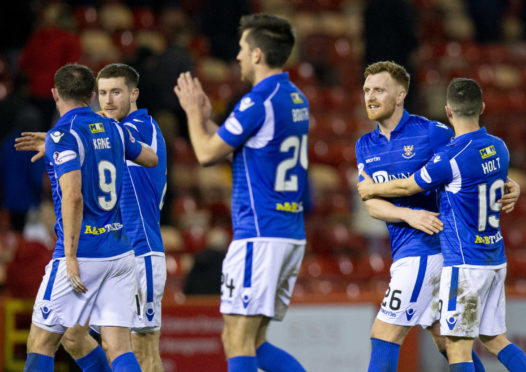 St Johnstone veteran Liam Craig has paid the Perth team's defence the ultimate compliment – comparing their midweek performance at Pittodrie to that of the legendary back line of the Scottish Cup-winning side.
Easton, Wright, Anderson and Mackay rolls off the tongue for Saints supporters and will do so for generations to come.
So when Craig mentions the current members of the McDiarmid Park rearguard, who kept the Dons at bay on Wednesday night after Ali McCann scored early, in the same breath you know they have been doing something right.
"We knew it was going to be difficult," said the former Hibs and Falkirk man who is second in the all-time appearance list for the club.
"But after getting the goal we really enjoyed defending the rest of the game.
"I've been at the club with some out and out defenders like Steven Anderson, Frazer Wright and Dave Mackay.
"As the second half went on, it felt like playing with them again. What Jason Kerr and Jamie McCart were doing is how we always used to defend. It was brilliant to be a part of that.
"The second half we knew they were going to come at us and they were committing more players forward. Everyone was putting themselves on the line to get three points.
"The biggest thing for us was holding on for the win after the disappointment of losing a late goal against Hearts."
Craig was a contender for man of the match at Aberdeen, as was his young central midfield team-mate Ali McCann. It was appropriate that the two combined for Saints' winning goal.
The club's youth academy has produced a gem, according to the 33-year-old.
"He has been excellent and is so grounded as well," said Craig. "He just takes it in his stride and gets on with his work.
"For boys like myself and Murray Davidson, to see someone like Ali come through the youth system and do so well is brilliant for the club.
"If you are that age and dictating games as well as he is then clubs are going to take notice. You see how many players are moving down south at a younger ages.
"The club would probably be disappointed if people weren't looking at Ali because he is doing so well.
"It isn't easy to come to Aberdeen or play against Hearts, but he is taking it in his stride. And it's not easy to find midfielders who score goals, so for us to produce one from the youth team is great to see.
"Whoever Ali chooses to play for, whoever wants him to play for them, because of the person he is nothing will faze him.
"You never hear him in the changing room. He just goes about his business. Anything he does go onto achieve, he deserves."
Craig added: "Ali is full of energy and he has been since he started training with the first team. He is getting the rewards now for his hard work.
"He is getting in the box and goals. His finish on Wednesday was nearly as good as the pass!
"It was brilliant for him. When I'm sitting, it makes my job a lot easier when he is making those type of runs. He is going from strength to strength."
Saints have Scottish Cup business at Ayr this weekend, with Craig ready to play his third game in seven days if selected.
"I've not had a run in the Scottish Cup for a while and wasn't here when we won it," he said.
"So it would be nice to get a little bit further."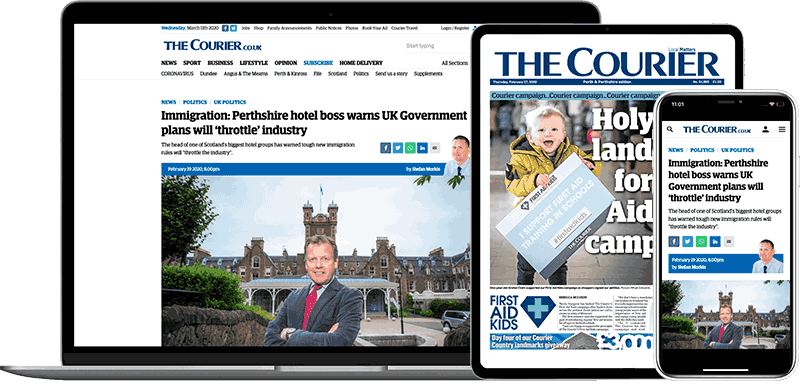 Help support quality local journalism … become a digital subscriber to The Courier
For as little as £5.99 a month you can access all of our content, including Premium articles.
Subscribe