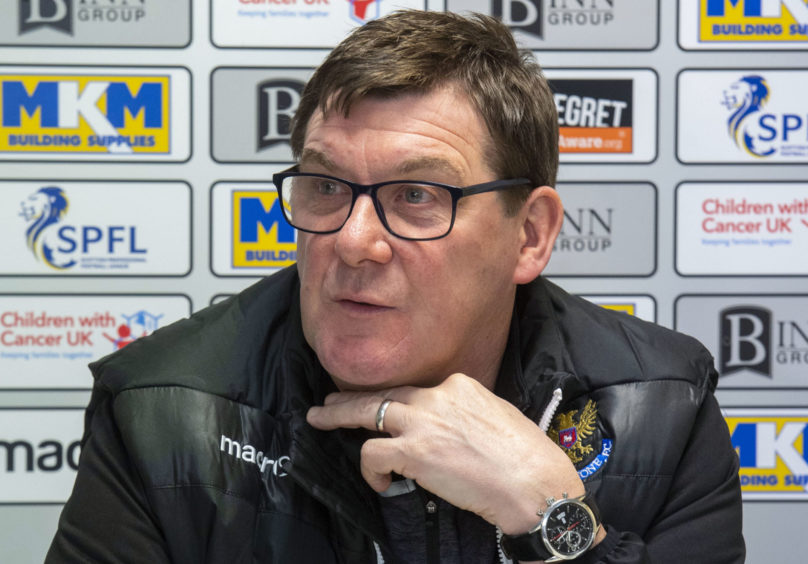 St Johnstone manager Tommy Wright believes the correct decision has been made to suspend the Scottish football season.
The Perth side were in the middle of a training session when news broke that today's clash with Hibs was off, as was every other match in the country.
Now, what happens over the next few weeks and months will have "far-reaching implications" for Saints and the rest of the SPFL clubs, according to Wright.
"It's disappointing but I can understand why the decision has been made," he said.
"We had been preparing on the assumption the game would be going ahead.
"No-one really knows what lies ahead.
"Obviously the situation is fluid. It has been changing daily and that will probably continue.
"But quite rightly the league and the SFA are being guided by the Scottish and Westminster governments.
"As a club we have been making sure the players and every member of staff are aware of the dos and don'ts.
"The politicians' plan seems to be to make sure people react and do the right things to make sure we can contain this virus as best we can."
Wright added: "Looking ahead, for us as a league it would be important to get it finished, otherwise it opens up a can of worms.
"But these are unforeseen circumstances. Things have to be viewed in a different light, as this decision makes clear.
"There is sure to be a lot of debate now about where we go from here.
"But I believe it is important that we get the league finished, one way or another.
"Ideally you'd want fans in the stadium because it makes for a spectacle. And empty stadiums make it difficult for players.
"But that is one scenario that might well happen now, given we have this decision."
On Tuesday Uefa are expected to give the SPFL and other domestic leagues some "wriggle room" by postponing Euro 2020.
"I don't think the Euros will happen this summer," said Wright. "Especially with the way they are set-up across different countries.
"That could provide some wriggle room on the domestic front further down the line.
"People are going to have get their heads together and come up with potential solutions.
"There are far reaching implications for every club."
The SPFL are sure to find out that potential solutions come with potential problems.
"Extending the league season is probably one option but there are a lot of players going out of contract at the end of May," said Wright.
"Are they going to be happy to sign a short-term deal to see out the remaining league games?
"You could have an argument that teams are being weakened if players won't extend contracts by two or three weeks.
"There are probably going to be a lot of competing interests.
"That means individual clubs might have hard decisions to make which could have a negative effect on their own club.
"But overall you have to look at the bigger picture and decide what is best for the game."
Saints' season was building up eye-catching momentum before this hiatus. Had their game gone ahead today they would have had the chance to leapfrog Hibs into sixth place.
"Obviously it is disappointing from our point of view because we have got ourselves into this position," said Wright.
"I don't think historically any team that was at the foot of the table when we were down there has made it out of the bottom two places by this stage.
"Certainly none will have put themselves in a position where they could get into the top six. We could have done that by beating Hibs.
"That says a lot about my players in terms of their character, their ability and their mental strength.
"They stuck together as a group when things were going badly.
"They were getting criticism, some of it blind criticism, from people who maybe only saw one or two games.
"We were brushed off with soundbites about how poor we were. But we have turned it around by showing belief in each other.
"We aren't getting carried away. But considering the run we were on and the position we were in, there was no pressure on us going to play Hibs.
"I have already taken a lot of satisfaction from this season with the development of our younger players, our league position and how we have turned things around.
"There have been a lot of positives."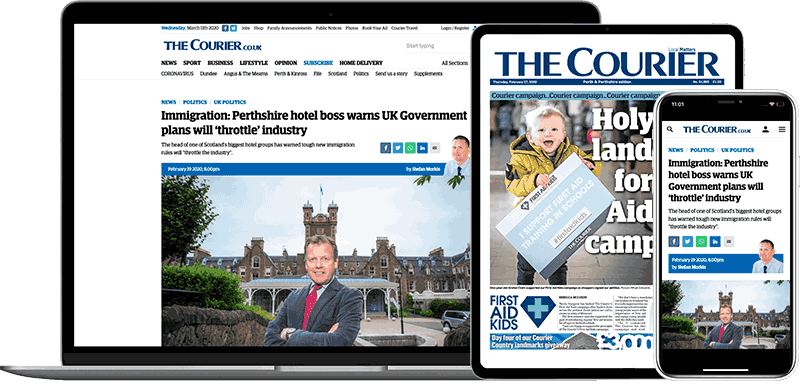 Help support quality local journalism … become a digital subscriber to The Courier
For as little as £5.99 a month you can access all of our content, including Premium articles.
Subscribe