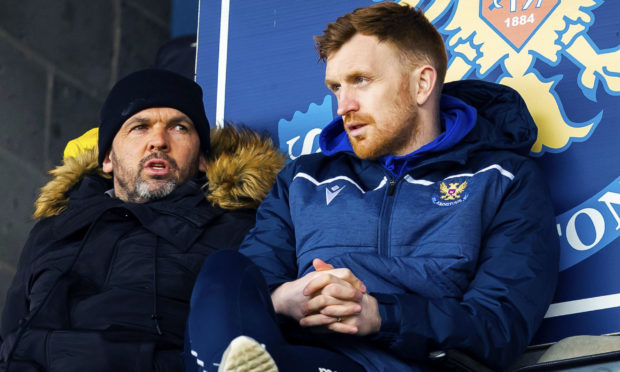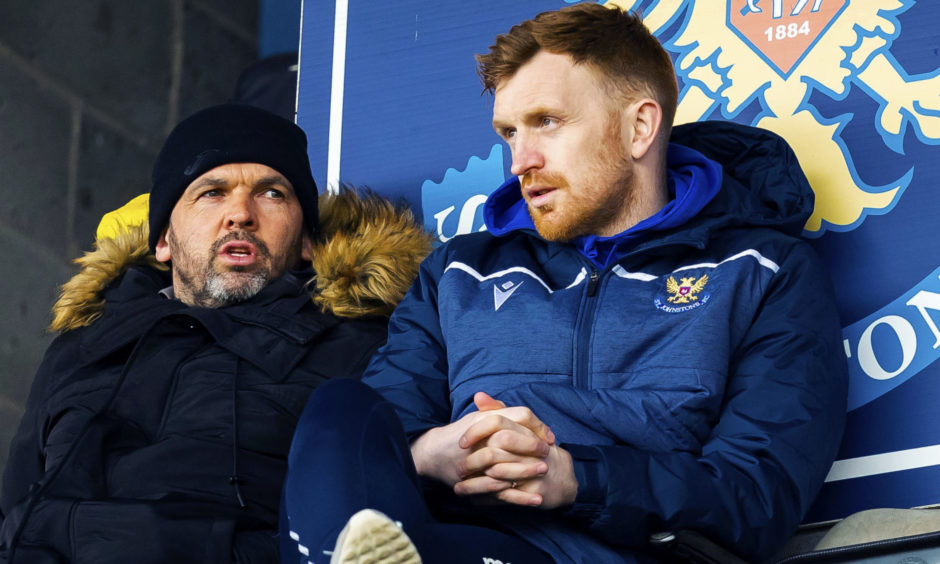 Liam Craig has been tight with Callum Davidson for years.
But the St Johnstone midfielder knows he'll get no favours from his new boss.
Craig (33) clinched a short-term deal to extend his stay before Perth chief Steve Brown unveiled the successor to Tommy Wright.
But with the Perth squad in for COVID-19 testing on Monday, he's already set his sights on impressing his former car-share chum.
"There's been a lot of trust there between us in the past," he said.
"There might be a few less phone calls for a catch-up now.
"It could be interesting the first time I drop a runner and he's going mental on the touchline.
"But I want to play as long as I can and I'm excited about playing under Callum.
"I have signed a contract to January but I want to stay longer.
"I have worked hard over the last few months to get as fit as I can and I'm looking forward to the season starting.
"I still feel I have a lot to offer and one thing is for sure, we will both be wanting to get the very best for St Johnstone going forward."
Craig reckons Saints have got the right man to follow on from Scottish Cup winner Wright.
"It's a really positive appointment.
"It was a no-brainer really when you look at how managers have been selected here in the past.
"I remember leaving for Hibs and Tommy was moving up to replace Steve Lomas and it was all about continuity.
"Callum gives the club that, even though he has been away for a couple of years.
"He has been at a lot of our games. I was actually sitting beside him in the stand when we played Livingston before the shutdown.
"Millwall had played on the Friday night and he came up to see the family and take in our game.
"He is passionate about football and sport in general. I love that enthusiasm he has.
"We travelled together here and having been his mate for many years now, we have talked about Saints and Scottish football a lot.
"He has always kept one eye on the game up here.
"I have played alongside Callum and worked under him as a coach. He was always demanding the best out of everyone.
"The boys will respond to those demands and his high standards.
"Tommy has left some good youngsters here who will only get better working under Callum.
"He has helped me loads on and off the park.
"I want to become a coach when I finish playing and I've already learned so much from Callum.
"We share the same values."
Davidson (43) has served his apprenticeship under Wright at Perth and Gary Rowett, at Stoke and Millwall.
"Obviously Callum was part of Tommy's coaching team which brought success to the club and after working with Gary down south he will have learned even more.
"He probably learned the hard way at Stoke.
"I was at his last game, an FA Cup draw away to Shrewsbury, before they parted company.
"But they bounced back at Millwall. They are just outside the play-offs right now.
"So it ls a big commitment from Callum.
"I know how much he was enjoying being at Millwall and he has given up the opportunity of getting to the Premier League.
"But he wanted to make the step-up and this is a great place to start his managerial career.
"When a club you have such a great affiliation with comes calling it is difficult to turn it down.
"Tommy has left him with a good, young hungry squad that wants to do well.
"Callum will be able to develop them and hopefully bring further success."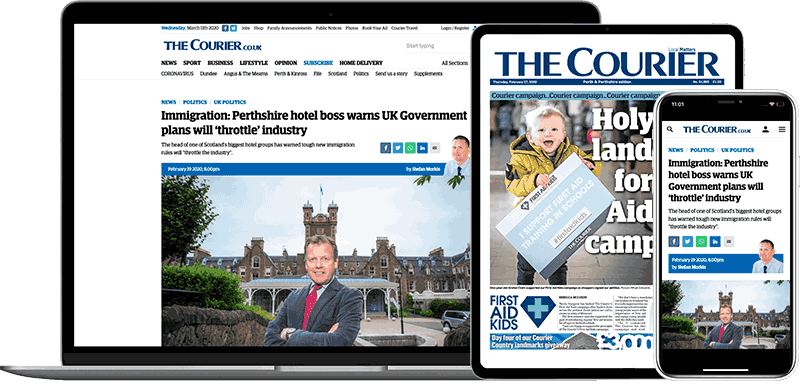 Help support quality local journalism … become a digital subscriber to The Courier
For as little as £5.99 a month you can access all of our content, including Premium articles.
Subscribe