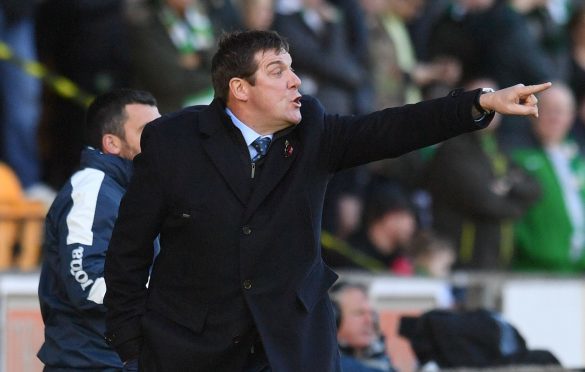 Managing Northern Ireland would be the "pinnacle" of Tommy Wright's career, the St Johnstone boss has admitted.
Michael O'Neill is the strong favourite to take over from Gordon Strachan with Scotland, and even if that move doesn't pan out, he won't be short of other offers.
And the word from Belfast is that the Irish Football Association have identified Wright as the man to succeed O'Neill if the former Dundee United winger decides he wants a fresh challenge.
For the first time since Wright arrived at McDiarmid Park there is a realistic possibility that he could be lured away from Perth.
He was reluctant to discuss a job opening that doesn't yet exist but the attraction of returning home is there for all to see.
"Anything linking me to the job is purely speculation because the Northern Ireland job isn't available right now. And it is speculation about a job my best friend is in," said Wright.
"It is nice that people who might have inside information seem to think that I would be a candidate if the job does become available.
"I played for my country and I have captained them.
"I finished playing and went into management and I see it as the pinnacle for any manager or coach to take charge of your own national team.
"It would be a natural progression for any manager with ambitions to see your own national team job as the most important one of them all.
"Northern Ireland have a brilliant manager at the moment and I have been linked with managerial jobs before. But I think this is different.
"If you are a player I believe the pinnacle is international football. I know some people don't believe that nowadays but I do."
He added: "If I had finished with one cap for my country I'd have been happy but I ended up with 31 and captained the side three or four times.
"I remember my first game when George Best threw mud at the referee and got sent off. Scotland were lucky to get a 1-0 win against us. I was carried out of the ground on my dad's shoulders when I was only six or seven-years-old.
"I have my campaign cards and I go to games whenever I can. I am still a supporter and I have worked as a coach.
"Your country is your country and I don't think anybody could refuse a call if it ever came.
"It's a job that any Northern Ireland coach or manager would want."
Wright can fully understand why the SFA have identified O'Neill as their number one target – and why his own FA will fight hard to keep him.
"I spoke to Michael yesterday," he said. "We have been friends for 30 years come January.
"We always catch up after international games and he had a moan about some of the decisions that went against him.
"The thing that probably surprises me most is that he hasn't had the opportunity of a move before now.
"He does have a decision to make now because Scotland have made their interest officially known. There is also talk of the USA and Sunderland.
"Northern Ireland will try to keep him and as a supporter I hope he stays and continues the good work he has done.
"But I believe Michael has earned the right to have this much interest being shown in him and to make a decision which he feels is right for his next challenge.
"He will have a challenge with whatever option he takes. If he takes the Scotland job that is a new challenge for him and it would be the same if he fancied club football. If he stays with Northern Ireland he will be starting again with a new campaign. He will make his decision based on what he thinks is best for him."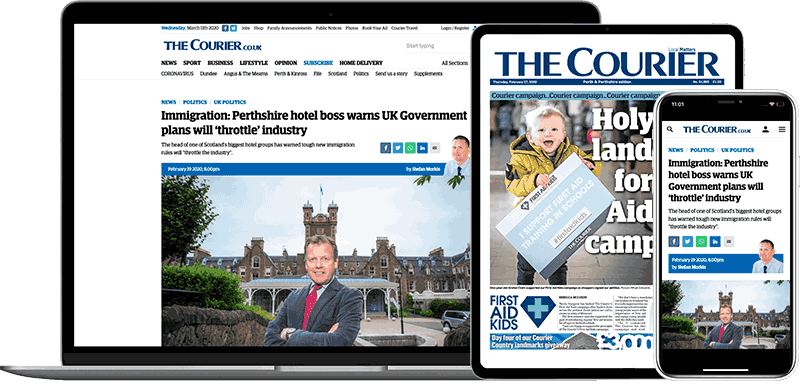 Help support quality local journalism … become a digital subscriber to The Courier
For as little as £5.99 a month you can access all of our content, including Premium articles.
Subscribe