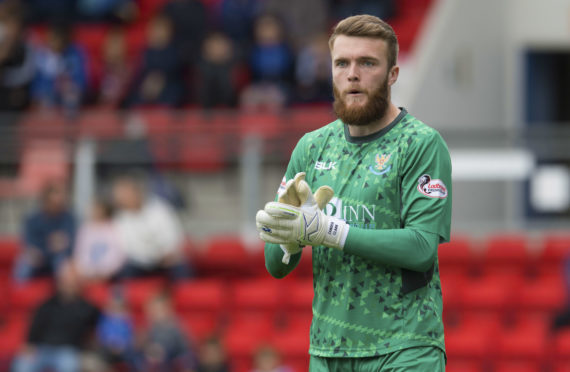 Free-kicks outside the box have been costly for St Johnstone in recent weeks.
And the goalkeeper who has watched two of them sail by him into the net does not want the trend to continue against Celtic.
Niall McGinn of Aberdeen and Rangers' James Tavernier have ruthlessly punished the Perth men in their last two matches and Zander Clark knows that Hampden hero Leigh Griffiths could do the same in tonight's Betfred Cup quarter-final if Saints give him the chance.
It's a hat-trick that Clark is understandably keen to avoid.
"The two free-kicks we've conceded in the last two games have been great free-kicks," he said.
"But from our point of view they've come from silly fouls that we don't need to make.
"We need to cut that out and stay on our feet.
"Celtic have their own dead ball specialist in Leigh Griffiths. Everybody remembers the two he got for Scotland against England. He can go either side."
It isn't just Griffiths and his free-kicks that Saints need to be on their guard against. It will be a wounded Celtic as a whole.
A draw at St Mirren and a defeat at Kilmarnock is not the sort of form Brendan Rodgers' side are accustomed to, and the McDiarmd Park men will be ready for a Betfred backlash.
"It's a different scenario for them but they're still a team packed full of quality," said Clark.
"There are times when teams go through sticky patches but you have to get it into perspective.
"They still command great respect.
"It's incredible what they've done over the last couple of years and they'll want to get the first trophy in the bag this season as well.
"We're both 90 minutes away from a semi-final.
"At the start of every season we speak about the importance of a good cup run.
"The cups are our only hope of silverware.
"If we're on top of our game, solid at the back and can impose ourselves on them in attacking areas then we'll give ourselves a good chance.
"We've got plenty of options both offensively and defensively.
"I'm sure the manager will come up with a good game plan."
If Celtic aren't used to losing at Rugby park, Clark isn't used to getting five goals put past him.
"It will be up there with the biggest defeat I've been involved in," he said. "Even when I was out on loan.
"It felt like they had two players in every position at times. We were a bit too open.
"For one of the goals we had just Joe (Shaughnessy) in the box while Arfield had the ball, with Lafferty on one side of him and Candeias on the other.
"It's never nice to be on the end of a score like that but we've got a chance to put the wrongs right against Celtic.
"It's probably a good thing that we've got another big game so soon.
"We were able to start focusing on our next match pretty quickly.
"This will be a tough game obviously but if we can get back to the performances we were putting in before Sunday then we'll have a good chance."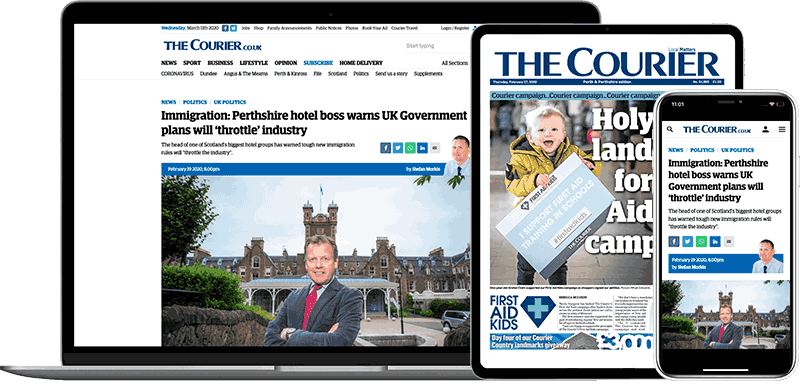 Help support quality local journalism … become a digital subscriber to The Courier
For as little as £5.99 a month you can access all of our content, including Premium articles.
Subscribe