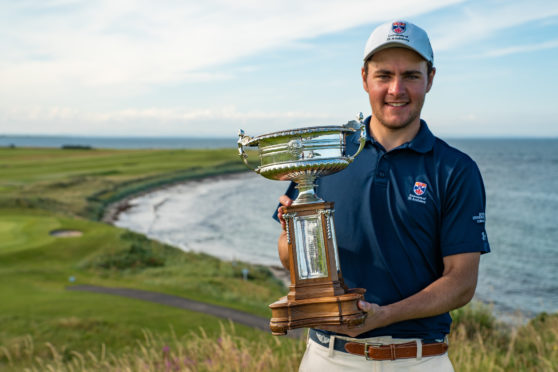 Scottish Golf has cancelled all events and performance programmes for the remainder of 2020 in the light of the coronavirus pandemic.
Chair Eleanor Cannon made the decision public in a letter to all 575 affiliated golf clubs quoting "the most difficult time we have all had to face in a generation, both personally and professionally."
It means there will be no Scottish Men's Amateur Championship for the first time since 1945. It was due to be played at Murcar Golf Links in Aberdeen on July 28 to August 1.
Also cancelled are the Scottish Women's Amateur, to be played at Ladybank GC in Fife in June, the Scottish Men's Amateur Open at Muirfield in May and the national Boys and Girls' Championships at Haggs Castle in July.
"All of us have been affected by COVID-19 either directly or indirectly," said Cannon. "For now, it is a time to pull together.
"I recognise that, for each of our 575 affiliated clubs, our committees, employees and members, it is a time of uncertainty and stress.
"Tough decisions are being taken by your management teams so that your clubs can re-open their doors in as strong a position as is possible. Clubs need their members more than ever to support them financially so that they can survive the lockdown in an already tough market, and so that we each have our club to come back to."
The governing body was making its own cost cuts, including cancelling all events and performance programmes for the remainder of 2020, she added.
"Scottish Golf, like its member clubs, is having to make some tough decisions in light of a significant delay in our member income, so that we can continue to support our clubs as we come through these difficult times," she went on.
"To this end we have furloughed the majority of our employees and made the necessary decisions as regards our season's calendar of events."
Scottish Golf would continue to support member clubs for the time when clubs and courses re-open, she stressed, with online support for clubs needing assistance with management issues.
"Scottish Golf want to support you and your clubs during these challenging times, and the skeletal team is now working remotely," she added. Senior official would continue to liaise with sportscotland and the Scottish Government.
"In time we will all get back out there onto our courses. For now, we must look after each other and the communities that our clubs serve. I urge you all to continue to follow the Government guidelines to stay at home.
"Once we can start playing the game we love again, we will all work together to re-establish golf as the life blood of our communities. Thank you for the commitment you have shown us. We look forward to working with you all both now and in the future."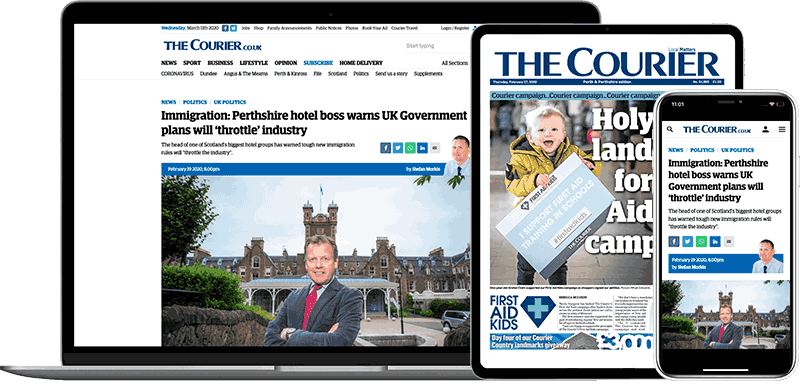 Help support quality local journalism … become a digital subscriber to The Courier
For as little as £5.99 a month you can access all of our content, including Premium articles.
Subscribe