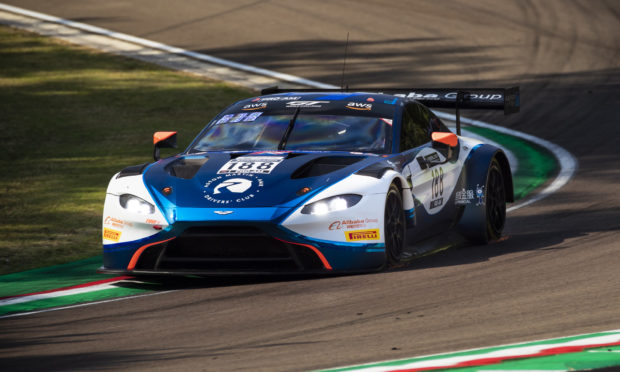 The return to track action was a cocktail of delight and disappointment for Courier country endurance racers around Imola's spectacular Autodromo Internazionale Enzo e Dino Ferrari.
As the Covid-delayed GT racing season got underway, Aston Martin factory racer Jonny Adam tasted victory the opening round of the GT World Challenge Europe campaign around the legendary Italian circuit.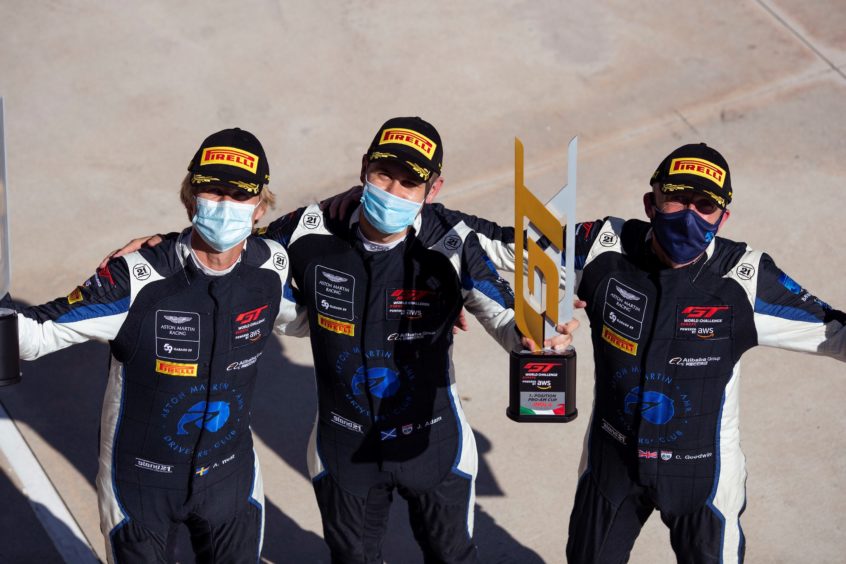 Four-time British GT champion Adam, partnering Alexander West and Chris Goodwin in the Garage 59 Vantage GT3, delivering a sensational final stint in the incident-packed three-hour event to take Pro-Am category honours.
Adam said: "I'm very happy with that. "The car ran like clockwork all weekend, the team did everything right and Chris and Alex drove exceptionally well throughout.
"It's good to get points on the board for the championship," added the 35-year-old Fifer.
"It's a shortened championship with just four races so you need to score every time, which makes this the perfect result.
"We go to the Nürburgring next and that should suit the Vantage GT3 well so I'm feeling positive," said Adam.
A Pro-Am podium place had been within reach of Angus Lamborghini star Sandy Mitchell before a late race incident forced him out of contention.
The Letham 20-year-old took over the Barwell Motorsport prepared Vimetco Extrusion/Asterus Lamborghini in fifth place for the final stint, but had soon fought through to third and was closing in on second place before contact with another car as it tried to avoid a spinner in front.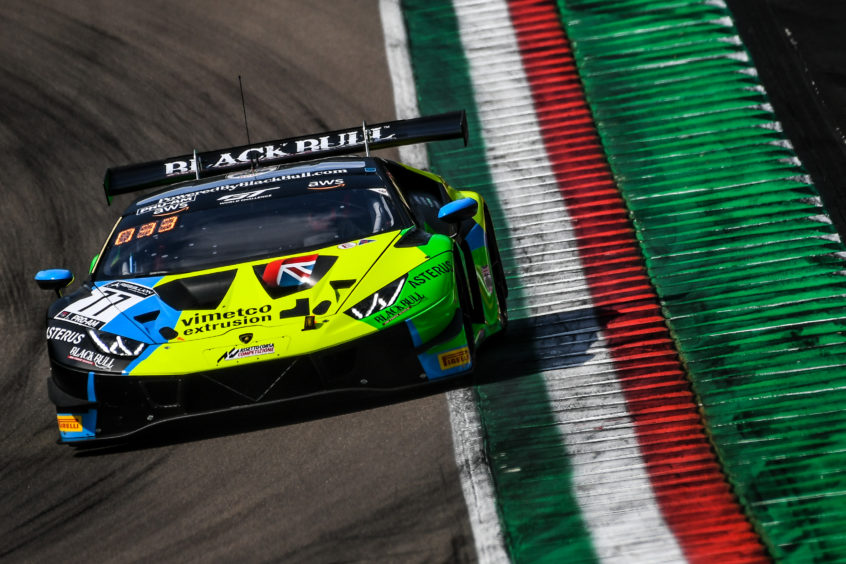 "I had absolutely nowhere to go," said Mitchell, who had gone into the race with high hopes after qualifying second.
"The Barwell guys did a great job and we managed to get out for the final few laps. It's certainly not the result we anticipated – we definitely had a car fast enough, and reliable enough for at least a podium finish.
"It's disappointing, but I've got to just put it down to a racing incident, move on, and get ready for the next race."
Dundee's Finlay Hutchison saw his Silver Cup hopes literally go up in smoke when fire hit his Haupt Racing Team Mercedes-AMG GT3 while leading the category.
Hutchison, 20, was only on the second lap of his stint when he had to pull off the circuit.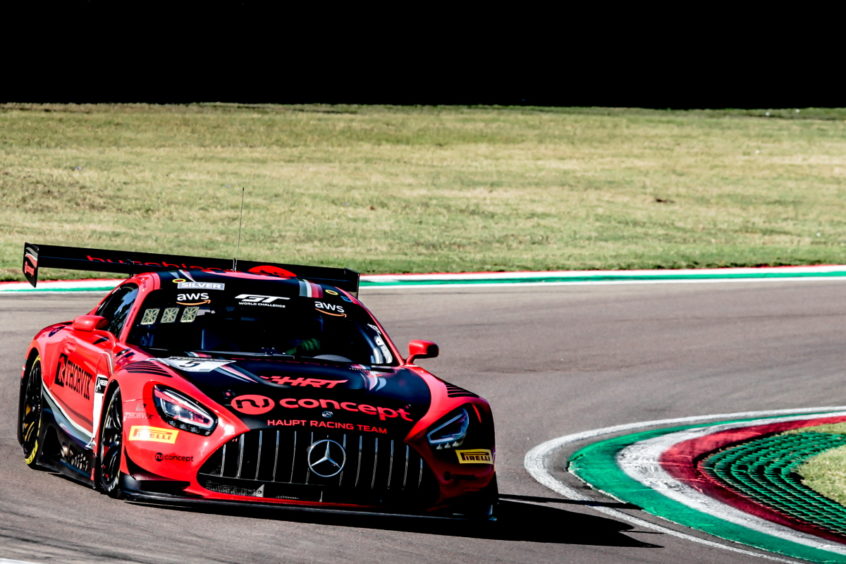 "It's so, so disappointing – absolutely gutting for everyone at the team", he said.
"We had a great chance at taking the Silver win, certainly a podium, so it is frustrating but we've shown how competitive we are and the Mercedes is a really friendly car to drive. Hopefully we'll be back even stronger at the Nurburgring," he said.