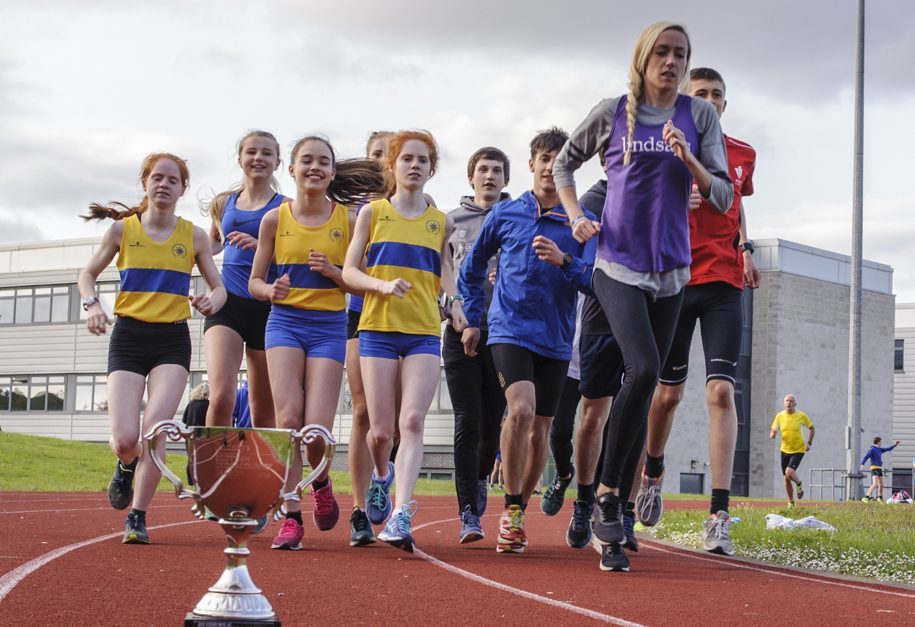 From having written off the Olympics a few months ago, Eilish McColgan is now in pole position to make it to the Rio Games later this year.
The Carnoustie middle-distance runner is among the favourites to be selected for the 5,000 metres following a successful event switch from the 3,000 metres steeplechase and rehabilitation from an injury which sidelined her for the whole of 2015.
And McColgan could be part of a strong contingent of Scots in Brazil.
Team GB already includes marathon runners Callum and Derek Hawkins and 10,000m runner Beth Potter – all friends of hers for a decade and more.
McColgan, who was in Scotland this week to present the Lindsays Cross Country Trophy to Giffnock North AAC, didn't even believe in January that making the Olympics was possible.
She explained: "I thought 2016 would just be a comeback year.
"But I went through something like this in 2011 and 2012 to get to London 2012.
"There's so much happening at the moment in terms of the Scots and the potential for Rio that it is really exciting.
"A lot of us have grown up together competing at events, being on teams, training together at camps at home and abroad.
"I'm thrilled for someone like Derek Hawkins in particular because I've known him for years. When he ran so well at London and then the Olympic selection came through, I think I was one of the first to text him 'well done'.
"I was in America recently for a training camp with Beth Potter and Andrew Butchart was there, too. I hadn't met Andrew before but he's a great guy and I was there trackside in Holland when he took that Scottish 5000m record.
"He'd been bawling for me a bit earlier in my 5000m race and now we are both in the same position – we have the GB qualifying standards and need to get in the top two at the trial.
McColgan started out in athletics in cross country in her early teens and is sponsored by legal firm Lindsays, who back the Scottish cross country season.
Giffnock North AAC topped a table prepared by governing body scottishathletics tallying the number of finishers by clubs at three major National XC events at Cumbernauld, Bellahouston Park and Falkirk across the 2015-16 season.
Central AC were fifth.
McColgan, who won her first British title in that discipline back when she was 13-years-old, was on hand at Giffnock's training night at Williamwood High School to present the trophy and meet athletes and coaches. She was joined by Ian Beattie and Claire McCracken of Lindsays.
She believes that cross country is a fundamental part of her sport.
"My first experience of running and the reason I decided to go along to an athletics club was my involvement in the local primary school race – I absolutely loved it," she said.
"It is not always the ideal day for most people – cold and wet while running miles over muddy hills – but weirdly enough I enjoyed it. It was the first time I had competed at an individual sport and I was in control. I loved the feeling of being completely exhausted at the end and knowing I couldn't have given an ounce more of effort.
"My first ever British title actually came from cross country as an under-13."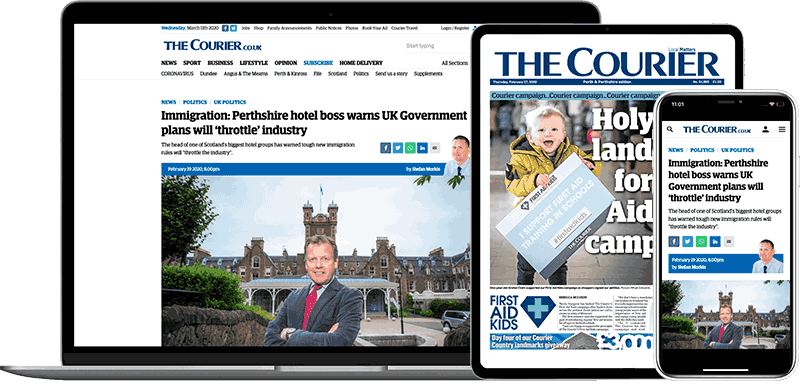 Help support quality local journalism … become a digital subscriber to The Courier
For as little as £5.99 a month you can access all of our content, including Premium articles.
Subscribe