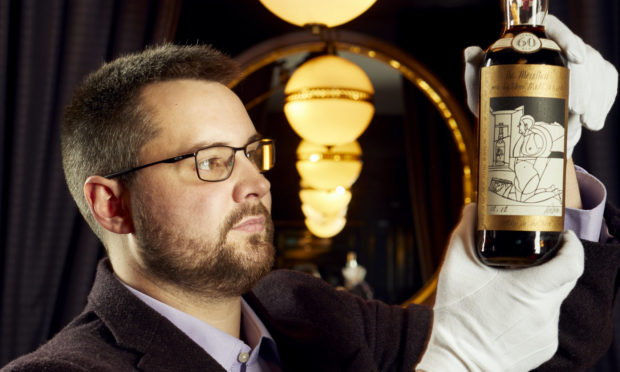 A Perth-based whisky auction website that sold a bottle for £825,000  aims to become the global market leader for sales of Scotland's national drink.
Whisky Auctioneer made headlines around the world when a rare Macallan 1926 Valerio Adami 60-year-old achieved the record hammer price earlier this year.
Iain McClune set up the operation just seven years ago after a career at whisky merchant Royal Mile Whiskies in Edinburgh.
During his decade there, he became aware of the lack of alternative avenues for the buying and selling of whiskies other than at traditional auction houses.
He realised there was an opportunity to create a globally-accessible online Scottish auction site specialising in whiskies, as well as wine and rum.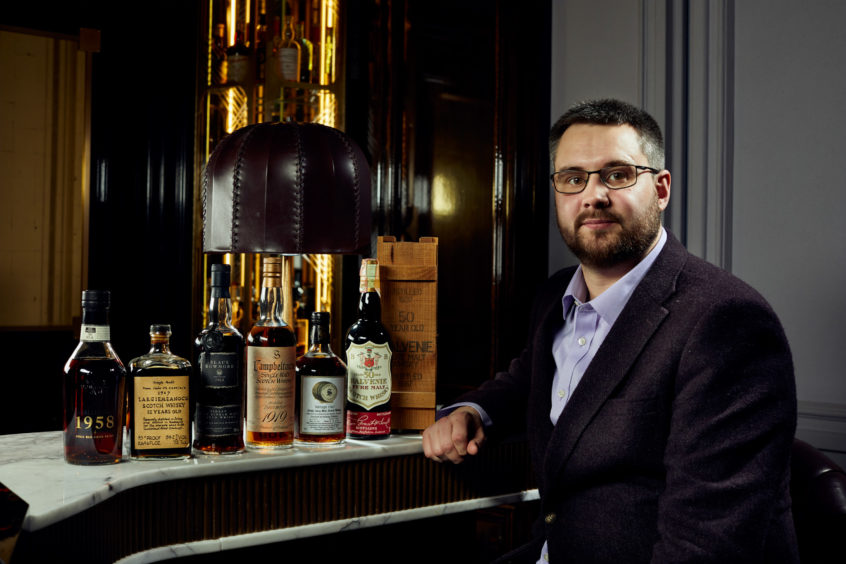 Whisky Auctioneer started out in a two-room basement office in Perth, quickly moving to larger premises to accommodate a rapidly-growing team and volume of bottles. The company now has 38 staff.
Mr McClune said: "For a collector interested in different distilleries, each with their own stories, whisky can be seen as a valuable piece of bottled history – each expression is unique in perception, provenance, the craftspeople that made it, and the liquid's journey.
"Whisky also maintains its quality when unopened, so an investor can hold on to it for as long as they like without the product deteriorating in quality as long as it's looked after properly."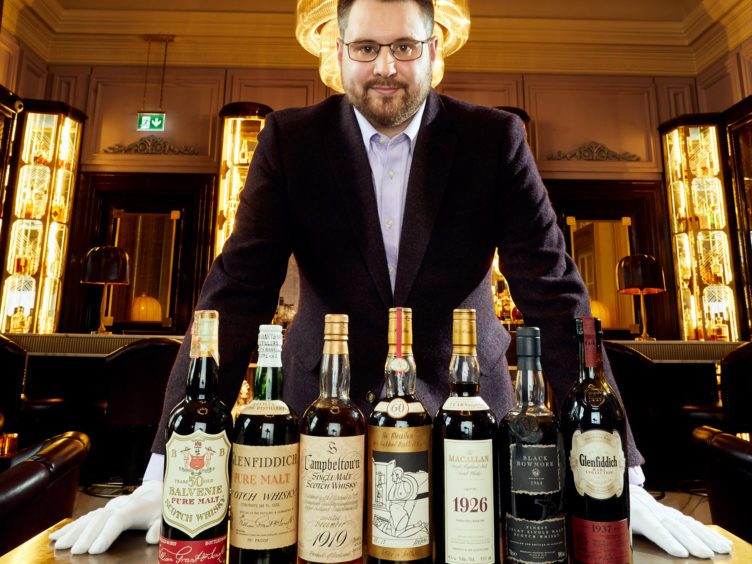 Mr McClune has seen a huge surge in prices achieved over the last few years as more people seek out rare and collectable variations
Bottles that were scarce when released have only become more valuable as they have been drunk over the passage of time.
He said: "A high-value whisky will often hold three attributes that contribute to the perceived worth of that bottle – rarity, quality and reputation.
"But, regardless of whether whisky is bought for investment or drinking, it is vital to ensure it is purchased via a reputable source with the expertise to assess the authenticity of a bottle."
Mr McClune said online auctions are more accessible and frequent than traditional auctions and his firm has registered users in 129 countries.
He said more young investors were becoming interested in collecting whisky as bottles at the top end of the market fetching eye-watering sums.
Whisky Auctioneer has tried to set itself apart in the industry by building a specialist reputation, offering unique collections and releases to customers and becoming a leading authority on detecting fake whiskies on the secondary market.