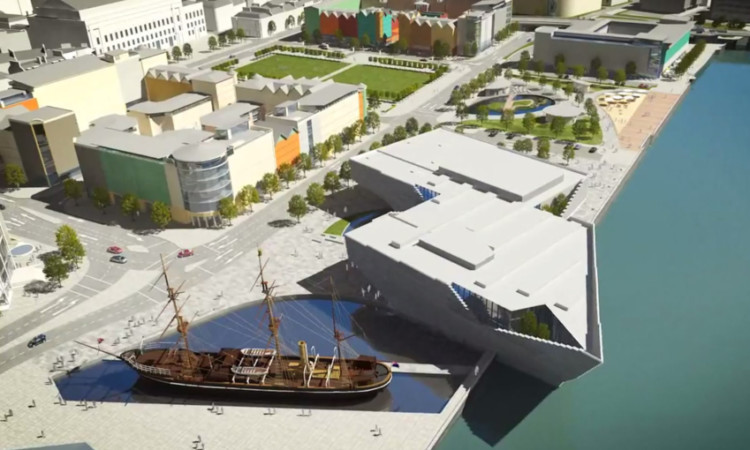 Dundee waterfront is seeing activity to address the shortage of top class office accommodation in the city according to leading property consultants Ryden.
The firm signalled the trend in its review of the Scottish property scene for the last six months.
Prime office rents stood at £161 per square metre during the period, the lowest of the four major Scottish cities and less than half of the £345 at table topping Aberdeen.
Ryden reported that Dundee had, according to recent figures, seen the biggest rise in the number of new companies registered in Scotland last year, and the situation had been reflected in take-up over the last six months.
Demand for offices was mainly from smaller requirements up to 130 square metres, with the majority of serviced offices fully occupied.
Recent transactions included lettings to Capability Scotland in City Quay and Kobojo in The Vision Building; while purchases of office space included Priority Care Group at Roseangle and The Inclusion Group at Albert Square.
"With the lack of Grade A accommodation available, developers are now considering the next generation of new office space," the review continued.
Dundee Waterfront had named Our Enterprise and Robertson Group as Dundee City Council's partners to develop Plot Two and Plot Six, and Our Enterprise revealed plans for a new design and innovation quarter including flexible office/studio space for the creative industries.
Robertson Group will also look to provide a £40 million mixed-use scheme including 4,645 square metres of Grade A office space.
City Quay was the subject of a proposal to turn the category B-listed Shed 25 into a mixed use development including 11 new start-up offices.
Overall Rydens reported that Scottish economic growth deteriorated during the second half of 2015 and is likely to have remained weak through the early months of 2016.
Disinvestment by offshore companies in response to the low oil price is one factor in the apparent stagnation.
Office markets moved in very different cycles, however. "Glasgow offices are achieving strong Grade A take-up and Edinburgh has witnessed near record levels of sales and lettings," Ryden stated.
Aberdeen faces a multi-year market adjustment as the development lag delivers new schemes into weaker occupier markets.
Industrial property markets are active but are digesting the loss of vacant rates relief.
The retail sector is active and focused on re-energising, expanding and diversifying existing prime locations.
The property investment market has been selectively active, but is now slowing, with the prospect of a post-EU Referendum rebound for strong regional markets such as Glasgow and Edinburgh.