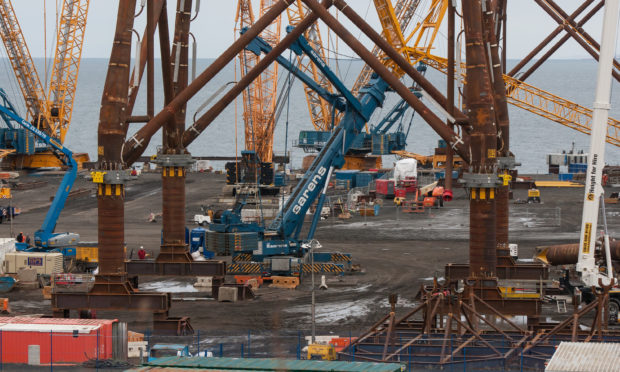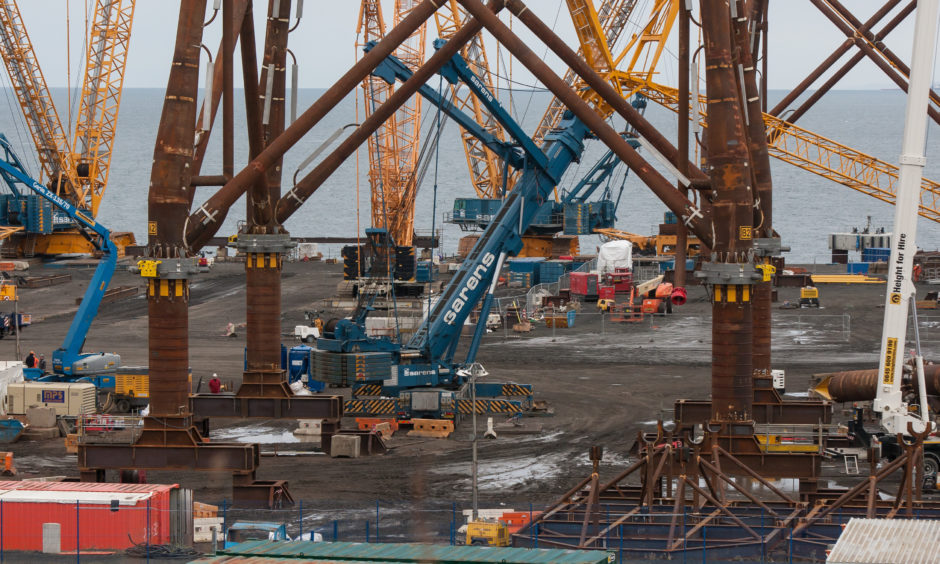 A union has accused the Scottish Government of being "deliberately misleading" after it suggested Westminster was to blame for supply chain firms north of the border missing out on offshore wind contracts.
Holyrood published its long-awaited Offshore Wind Policy Statement yesterday, setting out plans for the country to achieve 11 gigawatts (GW) of installed offshore wind capacity by the end of the decade, enough to power about eight million homes.
It also confirmed plans first set out in January to introduce commitments for developers to lay out potential contract opportunities for domestic companies, with "contractual consequences" for those that failed to comply.
According to the government, Crown Estate Scotland is considering "potential consequences", including the "potential termination of option agreements".
In the run-up to the inaugural ScotWind leasing round in June, industry experts voiced concerns that without contractual obligations, developers may continue to overlook Scotland's supply chain.
Workers and unions were left reeling last month after work for SSE Renewables' major Seagreen offshore wind development off the coast of Angus went overseas rather than to Fife-based Burntisland Fabrications (BiFab).
That was closely followed by Holyrood deciding to pull financial support for the firm, which BiFab owner DF Barnes has said will make winning the contract for eight turbine jackets on the NnG wind farm project off the Fife coast "very challenging".
The government said in its policy statement that price pressures arising from the Contracts for Difference (CfD) scheme, which is a UK Government reserved issue, had led to fabrication contracts being issued to yards overseas.
Future of BiFab in doubt after major wind farm deal on the verge of collapse
It also said ministers would be pushing for reform so there is a "greater emphasis on the quality of bids".
But Pat Rafferty, the Unite union's Scottish secretary, argued there were "many levers" the Scottish Government could pull.
Mr Rafferty said: "The Scottish Government's latest Offshore Wind Policy Statement is an unfortunate phrase because that's all we have substantively had from them – hot air.
"Unite fully appreciates that the Contracts for Difference process is a reserved issue but as we have repeatedly pointed out there are many levers at the Scottish Government's disposal, so to simply blame the lack of outcomes on this is deliberately misleading and disingenuous.
"The onshore and offshore wind sector in Scotland is on life support. We have the BiFab yards and CS Wind in Campbeltown sitting idle. There is no irony lost that this latest statement by the Scottish Government comes as they have just walked away from the BiFab yards. It is hollow and blames everyone but themselves for this national disgrace."
A Scottish Government spokeswoman said: "Any company wishing to apply through ScotWind, managed by Crown Estate Scotland, will have to submit a supply chain development statement setting out how they will help grow the supply chain.
"It will form part of the initial application for seabed rights and will be shared with the Scottish Government, public sector partners and enterprise agencies.
"After consultation with Scottish ministers, Crown Estate Scotland has confirmed that it is considering what potential consequences will be established for non-compliance with the commitments laid out in an applicant's statement, including the potential termination of option agreements."
Nick Sharpe, director of communications and strategy at Scottish Renewables, said: "Developers are working hard to provide Scottish companies with the opportunities they need to invest and succeed in our growing offshore wind sector, and a number of projects are currently under way to that end, including through the Scottish Offshore Wind Energy Council.
"Truly collaborative supply chain development statements are a way to bring certainty into the complex development processes which take place when building these multi-billion-pound projects. We look forward to working with the Scottish Government on barriers to deployment."