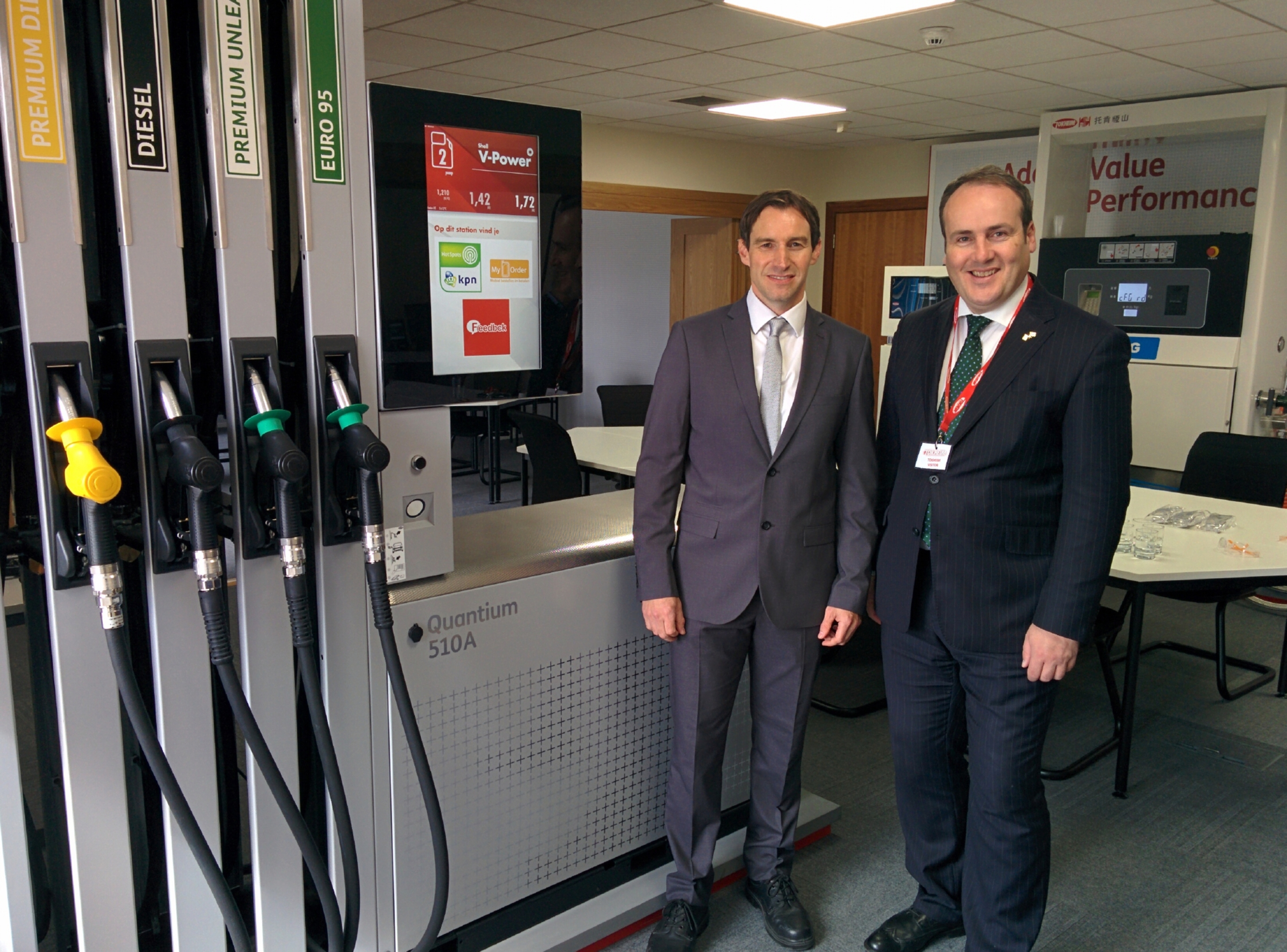 Scottish Business and Innovation Minister Paul Wheelhouse has witnessed the impressive product development work aimed at keeping Dundee company Tokheim UK at the forefront of its market.
He visited the West Pitkerro factory of the fuel dispenser manufacturer, the US-owned company's only production site in Europe.
Scottish Enterprise has awarded £270,000 to a new research and development (R&D) project on the site in which the firm is investing £1.3 million.
The overall £1.5m is for the development of the Quantum 510M dispenser, a superior model designed to be installed in forecourts more safely, last longer, require less service and dispense more accurately.
It is due to roll off the Dundee production line next year for the global market in a venture to secure the site's 400 permanent jobs and hopefully lead to further employment.
The minister stated: "This excellent company is a major employer in Dundee. It is also an innovative business and I am in the early stages of my new post in government and learning how we can approach the target of closing the productivity gap in Scotland.
"Tokheim are a great example of a company that has got a continuous improvement mentality, working with the workforce to be more successful on a day to day basis.
"It is also one we can learn from in terms of how it goes about its business of constantly innovating and improving, and staying ahead of the competition."
Tokheim had been an innovator for a number of years with Scottish Enterprise as a partner, and he said the grant will help its activities and help secure and hopefully create jobs for the future in Dundee.
Ken Scobie, general manager of Tokheim, said: "Our market is very competitive. Being good is not enough in this business, you need to be exceptional.
"We need to be in the lead with innovation, and the latest grant from Scottish Enterprise with the firm's own investment is critical to allow us to strengthen our R&D team work and successful launch of the product which will secure the business we have in Dundee."