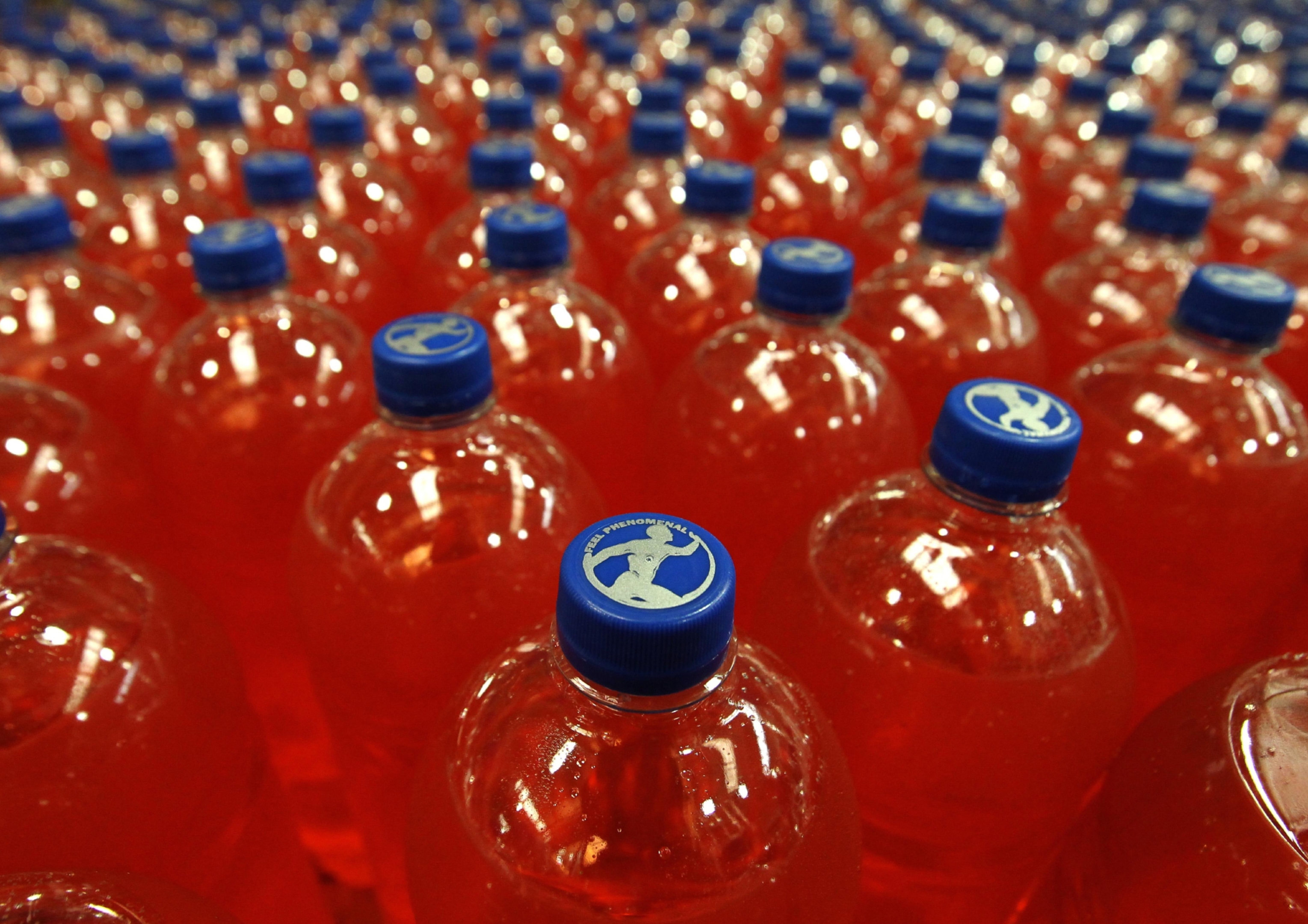 Irn-Bru maker AG Barr has warned that the wet summer and the weaker £ after Brexit will affect sales.
The company, which also produces Strathmore Springs bottled water at Forfar, said that in the six months to the end of July the UK soft drinks market performance had been challenging.
There had been continued deflation and volume declines, with latest data for the period from January 31 to June 19 showing value down 0.8% and volume down 0.4%.
"Indications are that the poor weather across the full month of June and into July will further adversely impact the total market performance," AG Barr warned.
The company said the UK's departure from the European Union resulted in a degree of economic uncertainty and a weakening of Sterling."
The impact of weaker Sterling will not have a significant impact in 2016, but it is anticipated input costs will increase in 2017, providing management time to adjust plans accordingly."
Despite the difficult market backdrop, the company had maintained both value and volume overall market share.
It anticipated revenue in the period of £125m, down 2.9% year on year on a like-for-like basis.
AG Barr had responded to consumer preferences through new products including a new Irn-Bru zero sugar variant and three major new lower sugar products.
These are showing encouraging early signs, the firms said, and are positive additions to our broadening portfolio.
"We have remained focused on delivering against our strategy, launching relevant new products, closely controlling costs, managing risk and ensuring we generate strong free cash flow," the firm added.
"Our recent Business Process Redesign investment is already producing customer service benefits and we have continued to invest for the long term in our assets and infrastructure."
The full Irn-Bru brand redesign and reduced  sugar products were among several innovations.
AG Barr's new £5 million glass bottling line at Cumbernauld was operational, allowing in-house production of Snapple and offering future new product development potential.
Assuming market conditions improve and robust second half plans deliver, AG Barr expect to meet profit expectations for the full year.