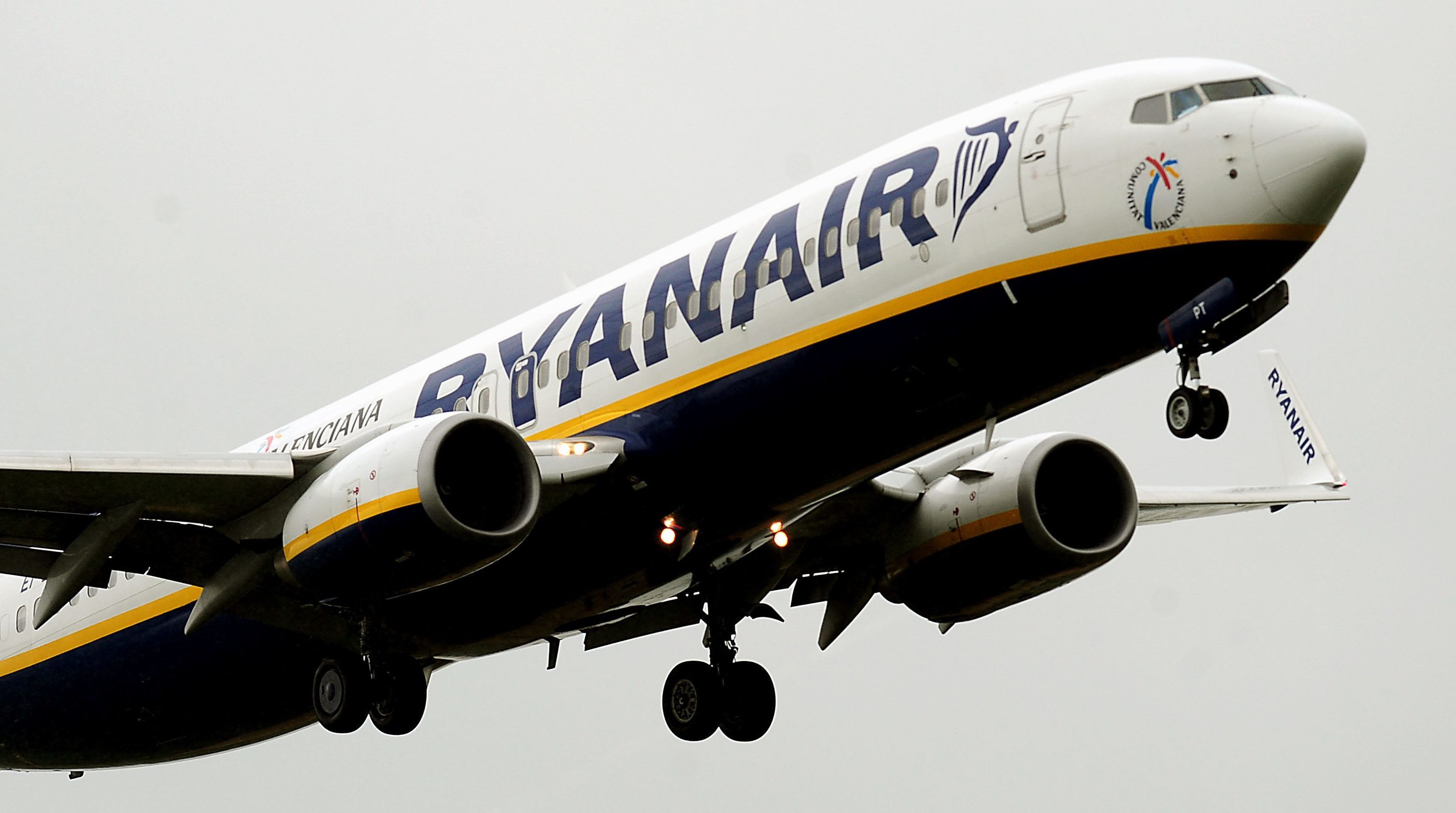 Ryanair is the latest airline to warn over the impact of the plunging pound as it said full-year profits would take a hit.
The Irish carrier blamed an 18% fall in the value of sterling since the Brexit vote as it cut its annual earnings forecast by 5%.
It said fares fell more than expected in the first half of its financial year – down 10% – and were now set to drop by up to 15% in the final six months as the Brexit-hit pound takes its toll.
Ryanair now expects full-year earnings of between 1.30 billion euros (£1.17 billion) and 1.35 billion euros (£1.22 billion), down from the previous range of 1.38 billion euros (£1.24 billion) to 1.43 billion euros (£1.28 billion).
It comes after rival easyJet revealed a £90 million impact from the falling pound earlier this month, on top of at least £125 million in lost profit after a combination of terror attacks across Europe, Egypt and Tunisia as well as air traffic control strikes in France and political turmoil in Turkey.
Ryanair and easyJet have also been slashing fares to boost demand.
Ryanair said lower costs across the group were helping offset the impact of the pound and are now set to fall by 3% excluding fuel over its full year.
Its lower fares also appear to be boosting sales as the group edged up the full-year forecast for its load factor – a key measure of how well it fills its planes – to 94% and said it now expected to carry 119 million passengers, up 12% year on year.
Chief executive Michael O'Leary said: "The recent sharp decline in sterling post-Brexit – which accounts for approximately 26% of Ryanair's full-year revenues – will weaken second-half yields by slightly more than we had originally expected.
"While higher load factors, stronger traffic growth and better cost control will help to ameliorate these weaker revenues, it is prudent now to adjust full-year guidance."
Its expected earnings will still mark a 7% rise on the previous year, although this is sharply lower than the 12% hike it had previously pencilled in.
But it cautioned that forecasts could be lowered again if the pound and fares fell further.