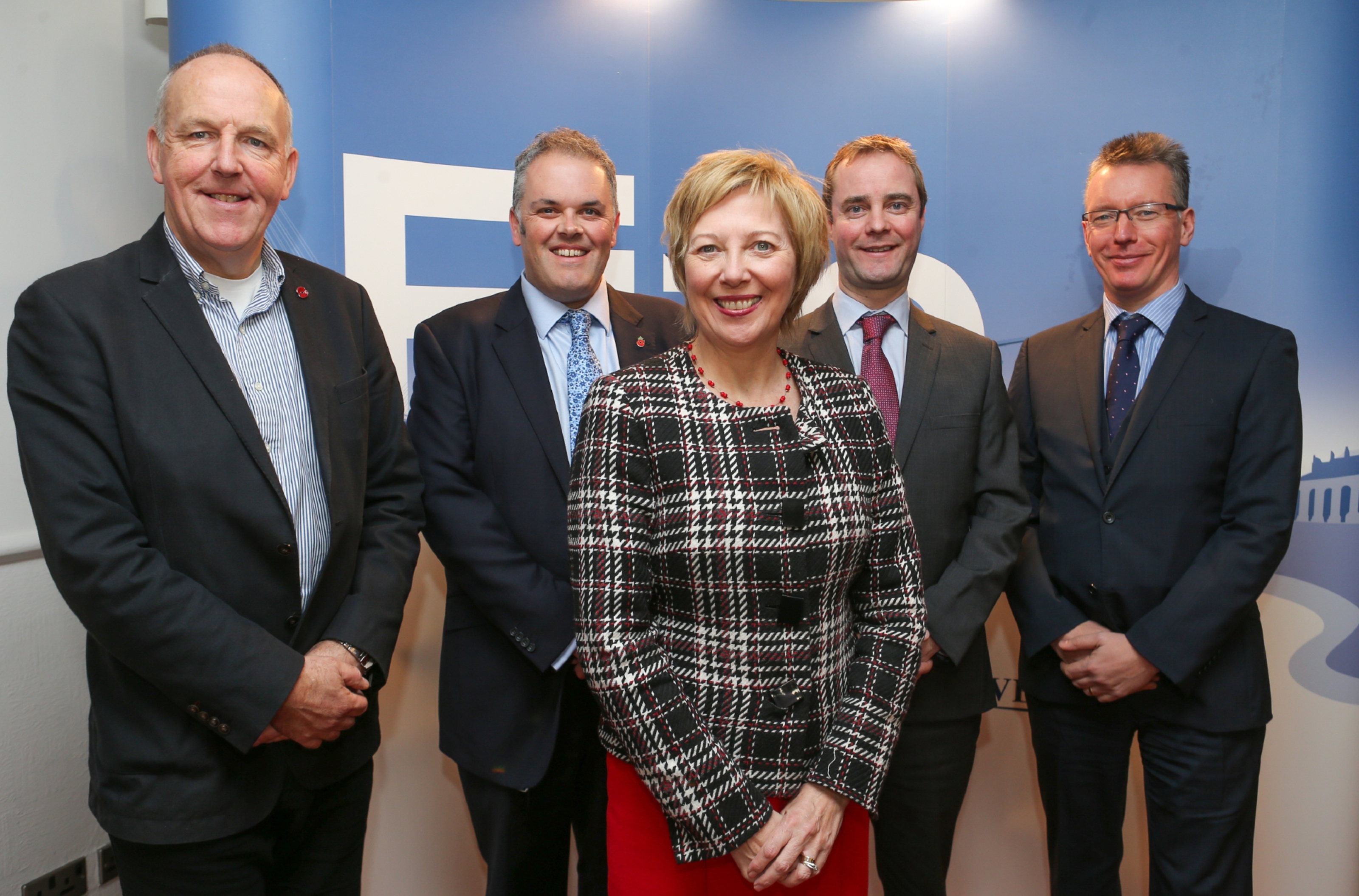 The opportunities and challenges presented by investing in commercial property in Fife were explored at the launch of the kingdom's business week.
Ross Mackenzie, lead officer, said the initiative aimed at promoting Fife as a  business location and attracting jobs to the local economy had achieved some notable successes.
Amazon, Diageo, Quaker Oats, FMC Technologies and Oceaneering Umbilical Solutions had flourished and followed the success of established companies like Babcock and Forth Ports.
"We aim to make Fife the best place to start and grow a business, and we have seen the success of this effort again this year," he told the gathering at the Invest in Fife launch in the Queensferry Hotel.
In 2015-16 Fife  "won" six new companies with the provision of 365 jobs, he explained.
"These posts had safeguarded another 390 posts and had secured investment of £7 million.
"That is a record of which we are proud and which we hope to build upon."
Mr  Mackenzie said there were several reason to invest in Fife.
Its location was one, with Edinburgh, Glasgow, Dundee and Aberdeen within easy reach, offering companies located in Fife ready access to customers, suppliers and collaborators.
Fife's digital and logistical connectivity via road, sea and air was another reason.
The kingdom is within an hour's drive for a million workers and has a higher percentage of people educated to NVQ4 level or above than anywhere else in the UK.
Existing business clusters mean the workforce has a strong profile of skills and expertise in areas including offshore oil and gas, marine renewable energy, light and heavy engineering, electronics, tourism and financial and customer services.
Exciting prospects were presented by opportunities from Fife's share of the two City Deals to boost economic growth.
"The Edinburgh City Deal covering central and south Fife is key to the attraction of investment and has been submitted to the Scottish and UK Governments," he explained.
"The Tay Cities Deal partnership of Angus, Dundee, Perth and Kinross and Fife Councils should be submitted in March or April 2017 and should benefit the northern area of the region."
Hopes were also high about the prospects of success from the Gateway Rosyth masterplan, a £500 million waterfront regeneration scheme involving Forth Ports, Babcock and the Scarborough Muir Group.
Mark Robertson, partner of property consultants Ryden, said the new Queensferry Crossing projected to open in May 2017 will not only benefit Fife but Scotland as a whole with improved connectivity between major towns and cities.
He anticipated some rental growth in the industrial property sector in certain areas of Fife, but concerns over the oil and gas industry and the closure of some key occupiers countered the trend.
There were concerns about the impact of changes in business rates and a lack of quality of industrial properties.
"Another issue is obsolescence with the number of industrial properties built between the 1970s and 1990s becoming obsolete in the next five to 10 years," he continued.
"These will need to be replaced to help attract new tenants."
There was further uncertainty over the ramifications of Brexit, and he believed a second  independence referendum could have "severe consequences" for the Scottish commercial property market which had been enjoying a steady recovery prior to the EU referendum.