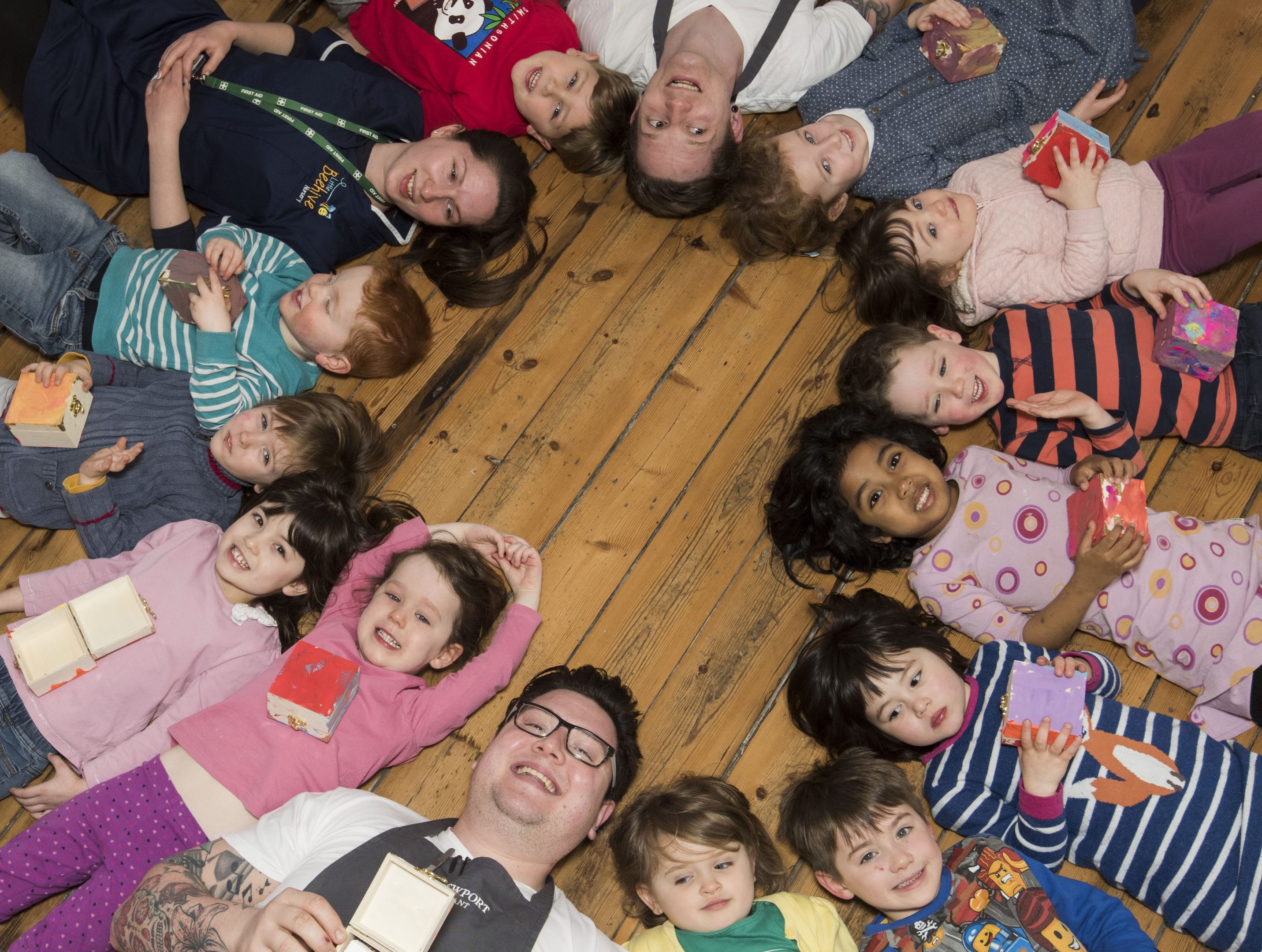 The Little Beehive Nursery Group, an independent nursery group with five nurseries across Fife and Angus, is planning to become a Living Wage employer by 2019, becoming the largest independently owned nursery group in Scotland to do so.
The group has drawn up a plan to increase pay above inflation for the next three years, meaning that its qualified staff will enjoy an overall increase in wages of 25%.
Carol Craig, director, Little Beehive Nursery, said: "The average salary of a Scottish nursery practitioner in 2017 is £13,814.
"It is hoped that by 2019 staff at Little Beehive Nursery will have an entry level salary of £18,761. This will be for all fully qualified staff regardless of age."
Finance administrator Matt Martin has been carrying out detailed research into the subject for six months.
He said: "Staffing is our biggest cost and yet our most important resource here at Little Beehive Nursery.
"Of every pound our customers spend with us, over half goes to our staff covering training and other costs as well as the actual salaries.
"We have steadily been increasing both our salaries and our fees over the past three years as the business has grown.
"We opened a new nursery in Strathkinness two years ago which has also helped.
"We must continue with this strategically, whilst looking at our costs and competition."
Mr Martin said that if the group "gets it right" it will greatly benefit their employees and enable them to retain outstanding staff and also bring in the highest quality employees they can find.
All qualified staff will be affected – this year 77 staff saw pay increases, the highest (for qualified staff) being 9.5%.
Admin staff, cooks and cleaners saw smaller increases but are paid above the per hour living wage value already.
He added:"We are committing to invest in them for the future so all qualified practitioners can earn a sustainable living wage for their future too.
"We have work to do on the plan but we are all getting our heads down to look at ways we can make this a reality sooner rather than later.
"It is an exciting challenge and one where we can certainly make a huge difference to the longevity of this business."
Little Beehive Nursery has nurseries in Cupar, Strathkinness, Montrose, Kirkcaldy and Newport.
Last autumn First Minister Nicola Sturgeon announced that the Scottish Government's accredited living wage was to rise to £8.45 an hour.
She urged more firms to sign up to the scheme.
The Scottish Government's rate is different from the legally binding UK Government national living wage of £7.20.
Little Beehive Nursery has nurseries in Cupar, Strathkinness, Montrose, Kirkcaldy and Newport.