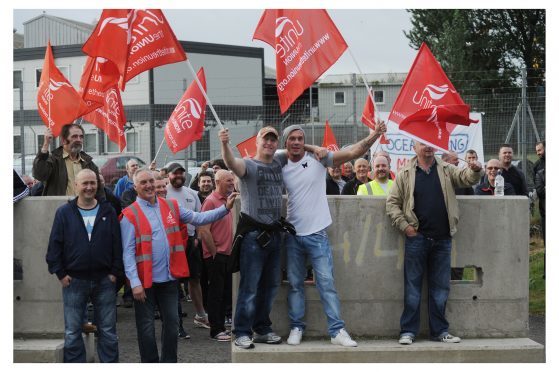 Unite has accused American engineering giant Oceaneering of adopting 'Trump style' union busting tactics at its Fife base.
Regional officer Bob Macgregor said the Houston-headquartered company had overstepped the mark by bypassing the union and taking a new terms and conditions  offer directly to its Rosyth workforce.
He said the move was designed to undermine Unite's authority at the subsea cable manufacturing facility and followed on from the company cancelling an agreed meeting between the union and management in recent days.
Mr Macgregor said Unite would not hesitate to hold a ballot on industrial action if Oceaneering did not put a halt to efforts to "introduce Donald Trump style industrial relations" and get round the table with the union to resolve the current situation.
"We had a meeting agreed and they cancelled that meeting," Mr Macgregor said.
"Instead they went to the workforce with an offer to change their terms and conditions.
"They can maybe do that in America but we are certainly not going to allow them to do that in Scotland."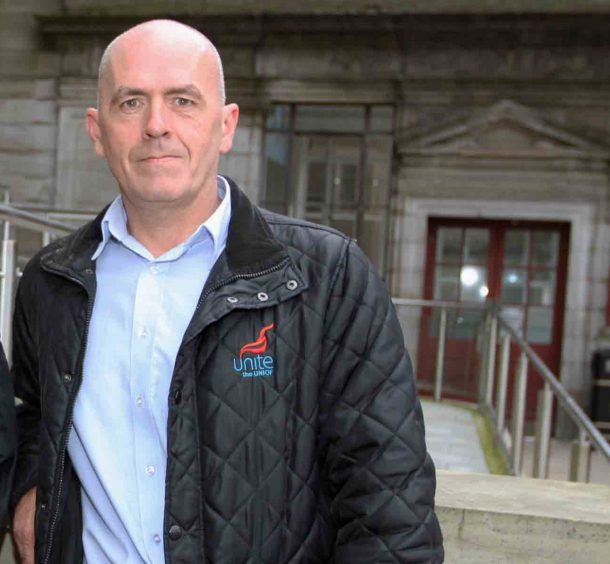 Mr Macgregor said the latest issue followed on from a redundancy situation at the site in late October which resulted in 33 jobs being lost.
He said the company had also failed to engage at that time.
"We understand there is sometimes the need for redundancy if there is a downturn in the offshore markets that they focus on, but they still have to follow correct process."
In September 2016, Unite members walked out of the plant after another dispute over payments following a round of redundancies.
The Courier has approached Oceaneering for comment on Unite's claims.