PICTURES: A look back on Michelin's 40-plus years in Dundee
By
Emma Crichton
November 7 2018, 2.42pm
Updated: November 7 2018, 3.05pm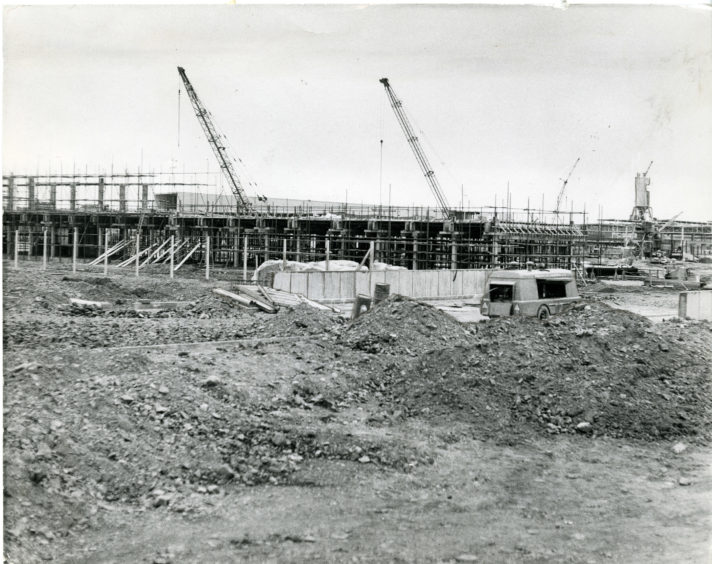 Michelin Dundee, Scotland's only tyre manufacturing plant, opened in the early 1970s after a small team from France toured potential sites for a new factory and settled on farmland near Baldovie, in the north-east of the city.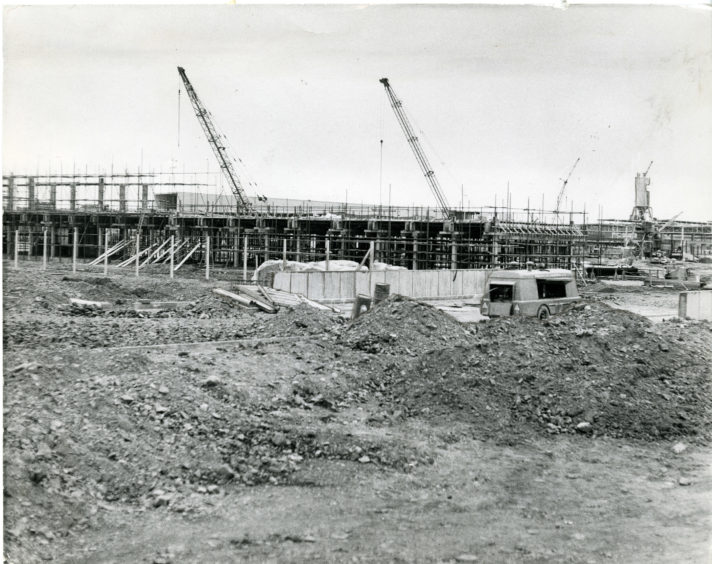 The land was bought for £157,400 and the building of the £4 million plant began.
The first tyre came out of Michelin's now sprawling site on November 6 1972, 46 years ago today.
Within four years staff had churned out five million more.
For engineers and craftsmen the company offered a strong future and the facility instantly became one of Dundee's major industrial employers, alongside NCR and Timex.
Michelin bosses deliver factory death knell in 10-minute briefing to staff
Factory capacity was increased in 1978 and innovations in the industry became part of the Michelin ethos, with the revolutionary run-flat tyre being produced in 1983.
When global revenue fell in 2009 Michelin cut hours and production rather than lay off any of the 800 staff in Dundee.
But the plant was earmarked for closure in the late 2000s before being granted a reprieve from the executive board in Clermont-Ferrand in France.
It went on to become one of the global tyre giant's most efficient facilities after an operational overhaul.
The multi-million-pound injection allowed the establishment of a new production line for the company's flagship environmentally-friendly low-rolling-resistance tyres.
Michelin celebrated its 40th anniversary in 2012, before welcoming the Queen to open the plant's massive expansion in 2016.
The investment included new machinery, to boost production capacity by 30%, and a 20,000 square-metre warehouse.
At the time bosses said it would secure jobs in the city "for decades to come".
In November 2015 it was announced the Michelin site in Ballymena, Northern Ireland, would close, and many staff were offered jobs at Baldovie. Production ended there in April this year.
First Minister Nicola Sturgeon visited last June to announce a £16m investment in the plant, with £4m of it to be from the Scottish Government.
Two wind turbines were installed at the facility in 2006 in an investment in the site.
They have since generated tens of millions of electricity units – enough to power thousands of homes or brew millions of cups of tea.
Recently, Michelin's robust apprentice scheme has been a huge success and, overall, the plant ploughs £45m into the economy every year.
Last year plans were announced to replace the Baldovie incinerator.
MVV Energy had planned to provide the neighbouring Michelin site with
heat and power from the new waste facility.
Michelin waited four weeks to tell Dundee workers about factory closure
Micheline Dundee Timeline
1972 – Michelin opens £4 million Dundee factory. The first tyres
roll off the production line on November 6. It is one of Dundee's biggest private-sector employers.
1978 – Factory capacity is increased.
1983 – Plant starts to make revolutionary run-flat tyres.
1997 – Factory celebrates its 25th anniversary in Dundee.
2006 – First Michelin factory
to install own wind turbine generators.
2009 – Michelin cuts hours of staff and production in response to fall in global revenue rather than cut jobs, but tells bosses in Dundee to prepare to shut down Baldovie.
2010 – John Reid made factory manager after convincing Michelin bosses not to close the factory. Over the next decade it would become one of the company's best performing factories.
2011 – First Minister Alex Salmond hails the turnaround.
2012 – Michelin temporarily suspends production.
2016 – Queen inspects new production line.
June 2017 – Michelin announces a £16.5m expansion of the Baldovie factory. First Minister Nicola Sturgeon visits to announce the investment, which includes £4.5m of public money.
September 2018 – Michelin warns of hundreds of job losses as annual production expected to drop to 5.4 million tyres due to an influx of cheaper foreign imports.
November 5 2018 – Plans to close Michelin factory by 2020 are revealed; 845 workers will lose their jobs.