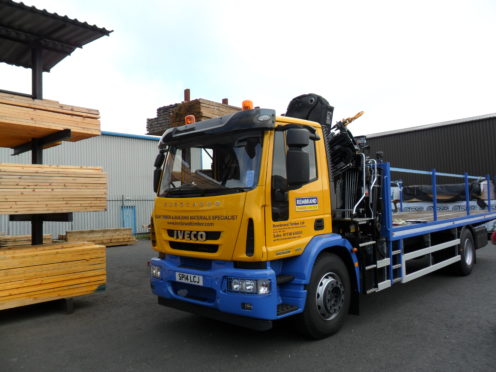 Angus-based staff of a major timber company are facing an anxious Christmas after plans were revealed to shut its former headquarters.
The Courier understands Rembrand Timber staff were called to a meeting this morning to be informed the company's long-time HQ at Tealing is to close its doors as part of a restructure.
The move, which affects 33 staff, comes just five months after Rembrand Timber merged with Thornbridge Sawmills in a deal backed by private equity firm Cairngorm Capital.
The merger, which was triggered by the retirement of Rembrand managing director George Low, created Scotland and north England's leading independent timber distribution business with revenues in excess of £100 million and over 600 staff.
In a statement today, the National Timber Group (NTG) confirmed its intention to close the Tealing site and added it had entered into consultation with staff affected.
The consultation is expected to take up to five weeks, meaning staff may not know whether they are to be made redundant or have the option of redeployment until the New Year.
The company continues to trade locally under the Rembrand brand, with a retail and warehousing outlet at Baldovie nearest to the closing Tealing HQ.
The  Tealing site handles timber processing and storage and acts as a central sales hub in support of the 21 Rembrand branches across Scotland.
NTG are proposing to move the central sales operation into the Rembrand branch in Dundee, while the processing and warehousing operation will transfer to Grangemouth.
"We will now enter a period of consultation with all affected employees," a NTG spokesman said.
"In the event the proposal is implemented, we will look to move any affected people within the Dundee area and also offer the opportunity to take up roles at Grangemouth, if the opportunities in those locations are available.
"We recognise this can be an unsettling period for everyone concerned and will continue to work closely with those employees and government agencies to minimise the impact of a potential closure."