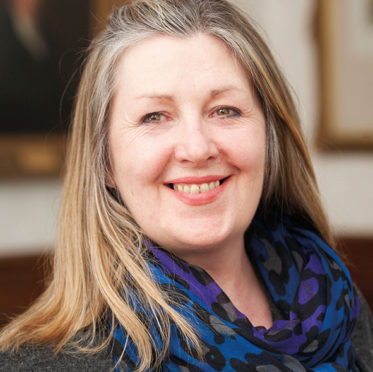 The chief executive of Blairgowrie-based enterprise support group GrowBiz has welcomed the expansion of the rural economy in Perthshire during 2018.
Jackie Brierton said there had been growth across all sectors in rural Perthshire last year, as her group held a record number of networking meetings and learning sessions.
Among the firms that received support from GrowBiz include those in creative services, care and wellbeing, adventure tourism and manufacturing.
"2018 was the busiest year yet for GrowBiz," she said.
"We held 120 learning sessions and network meetings throughout rural Perthshire and engaged with hundreds of clients, many of them for the first time.
"Throughout the year, more than 1,500 people attended our events.
"We worked right across Perthshire, setting up peer support groups and networks in Strathearn and Kinross-shire as well as building on our existing well-established connections in east and Highland Perthshire."
GrowBiz's Enterprising Rural Perthshire business mentoring programme provides support to anyone who is considering becoming self-employed, or starting or growing a small business or social enterprise.
It has around 70 participants, became the first in Scotland to achieve the Scottish Mentoring Network Quality Standard.
Growbiz's Creative Care project, which offering an 'enterprising response' to the provision of care, support and wellbeing was shortlisted in the Rural Innovators Awards.
Ms Brierton said she believed the potential to grow the economy in rural areas was "significant", particularly with improvements to digital connectivity.
"At GrowBiz, we support rural entrepreneurs at all stages of their business journey, helping them to learn more about starting, growing and developing their ventures," she added.
"We recognise that each business is different, with different goals and objectives, and that it can't be a 'one-size-fits-all' approach.
"We identify what businesses want and then secure the services required to meet that need.
"That flexibility gives us resilience and enables us to support hundreds of businesses in various sectors, with our clients offering everything from administration support services to body-positive rainbow bright underwear.
"Connectivity, sustainability and resilience are key for rural business to be able to weather the potential storms ahead and ensure that the future could still be bright. We're looking forward to a busy 2019."
She said the Local Action Group which administers the LEADER programme has established a Rural Economy sub-group which looks to ensure a proportionate investment is made in rural areas as part of the Tay Cities Deal.