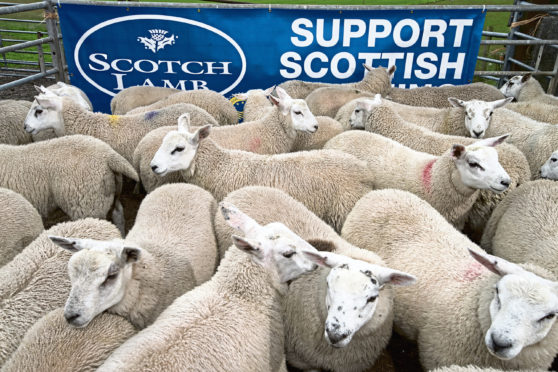 A measure that would secure as much as £2 million of Scottish meat promotion funding has been proposed by the Scottish Government after Westminster's Agriculture Bill failed to pass through Parliament.
The Bill, which included a mechanism to resolve the long-running grievance of levy money from Scottish-born animals being collected at point of slaughter in the south, will now have to be reintroduced, with no guarantee the measure will be included in a new Bill.
Rural Economy Secretary Fergus Ewing has written to Defra Secretary Theresa Villiers calling for the current interim resolution of a ring-fenced pot of levy money to be doubled from £2m to £4m for use by Quality Meat Scotland (QMS), AHDB and Meat Promotion Wales (HCC),
Mr Ewing said there had been previous ministerial agreement red meat levies should be repatriated between the levy bodies to give a true reflection of where animals are born, reared and slaughtered and said it meant QMS could receive £1.5m and £2m a year in levy money from AHDB based on current animal movements, with a similar figure due to HCC.
A UK Government spokesperson said: "We appreciate the importance of the repatriation of red meat levies to Scotland and are committed to creating a permanent solution, and we continue to support the three levy bodies to support the continuation of the red meat levy ring-fenced fund."
nnicolson@thecourier.co.uk