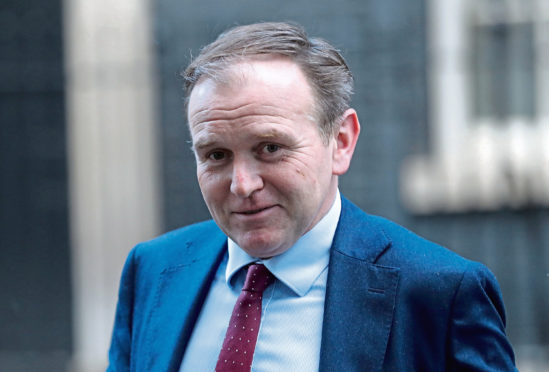 New UK Secretary George Eustice has defended the government's planned changes to payments to farmers in England, and insisted food safety and welfare standards would not be jeopardised through future trade deals.
In his speech to the NFU conference, Mr Eustice also said the governments's new approach to funding farming would back efforts to reduce floods.
"Our new, independent agricultural system will give farmers a big part to play, by encouraging land management that supports flood management –releasing the pressure on lowland and urban areas by keeping water in the soil in upland catchments to slow the flow of water through the landscape," he said.
"Protecting homes and communities from flooding is a public good and is one of the objectives set out in our Agriculture Bill."
In a question-and-answer session after his speech, Mr Eustice said investments made in flood defences had protected tens of thousands of homes in recent weeks, and more than £4 billion would be spent over the next five years.
He said a "big part of our focus is going to be nature-based solutions upstream. These could include planting more trees and using natural flood plains and dams."
NFU president Minette Batters said nature-friendly solutions are only part of the answer, warning: "If you can't store these millions of gallons of water, you're going to continue to have the same crisis with communities and farmland."