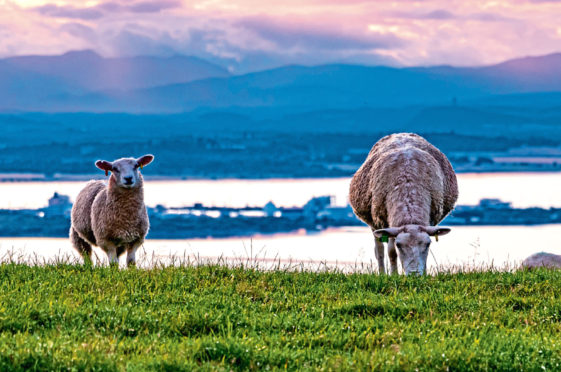 The farmers' union says Scottish agriculture's support in the efforts to tackle climate change comes with a price tag of £100 million per annum.
The funds would be for each of the years between 2021-2024 and the money would be in addition to the £500m of support Scottish agriculture already receives.
The extra support would also be in addition to the £40m Agricultural Transformation Programme (ATP) announced by the Scottish Government last month.
NFU Scotland president Andrew McCornick revealed the union's latest policy proposals at a press conference in Edinburgh where he said the additional funds were needed to see the industry through the transition years between 2021 and 2024, after which time the Scottish Government proposes to introduce a new farming policy.
In the intervening years a series of government-supported pilot schemes are envisaged to prepare farmers to move to more efficient and lower carbon systems which would not only deliver financial benefits to individual businesses but also help Scottish Government meet its environmental and climate change ambitions.
NFUS policy director Jonnie Hall described the period between 2021-2024 as a launch pad to fundamental change from 2024 through to 2030.
"The £40 million ATP is a start, but if 18,000 agricultural businesses are to play a part we will need additional funding over and above the current settlement we're getting from the Common Agricultural Policy (Cap)," he said.
Meanwhile NFUS also wants significant alterations to be made to the Basic Payment Scheme (BPS) to simplify rules and make systems more user-friendly and appropriate to Scotland's unique circumstances.
The wishlist of changes include improvements to farm mapping requirements, the farm inspection regime and penalty processes and the abandonment of the three-crop rule and permanent grassland requirements of the existing greening rules.
nnicolson@thecourier.co.uk