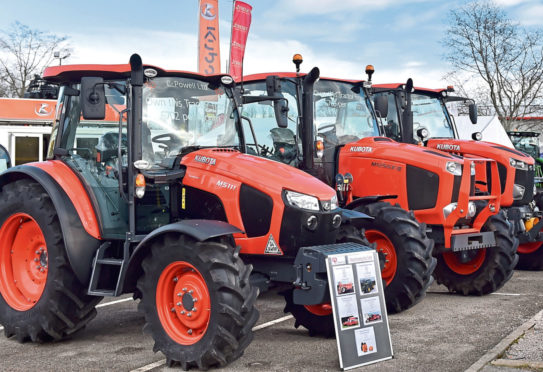 Sales of new tractors in the first four months of 2020 were at the lowest level in four years, according to the Agricultural Engineers Association (AEA).
The latest registrations data from the association reveals 3,677 tractors over 50 horsepower (hp) were registered between January and April this year – down 23% on the same four-month period last year and the lowest for the opening four months of the year since 2016.
The data also reveals 862 tractors were registered last month – down 50.6% on April 2019.
AEA agricultural economist, Stephen Howarth, said the decline had been expected due to "very high registrations" in April 2019 linked to the original planned date for the UK to leave the EU.
"That proved to be the case, with the number of machines registered in April 2020 less than half that of a year earlier," added Mr Howarth.
"This is the lowest April figure since at least 2000, although it may have been affected by slight delays in processing registrations at DVLA, due to coronavirus.
"Registrations during the month will no doubt also have been reduced by a number of factory closures across Europe."