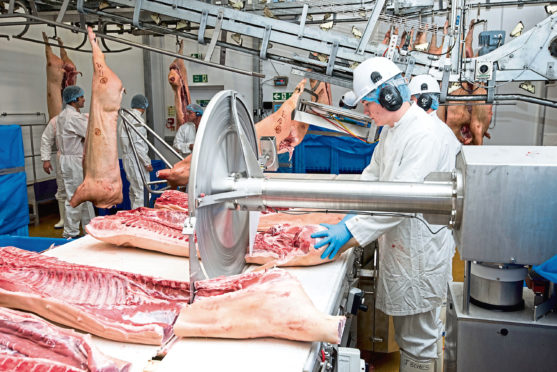 British farming leaders have welcomed the publication of the UK Government's new global tariff regime which leaves the current 10% tariff on agricultural products such as lamb, beef, and poultry largely unchanged.
The new UK Global Tariff, unveiled by the Department for International Trade, will replace the European Union's external tariff on January 1, at the end of the transition period, and will see 60% of trade come in tariff-free under the plan.
In a statement the UK's four farming unions said they were pleased the government had listened to concerns and maintained many of the safeguards currently in place for UK agriculture.
However they warned: "It is worth remembering that these tariffs are likely to be negotiated away as part of any trade deals that will be struck in the coming months, and so those deals must include strong provisions ensuring food imports are produced to the same standards required of our own farmers.
"Not only will this help the government fulfil its vision of a sustainable and profitable UK farming sector but will also meet public demand that our standards are not undermined in future trade policy."
Andy McGowan, the president of the Scottish Association of Meat Wholesalers (SAMW) described the announcement as "a hugely welcome outcome".
"The new regime is a relief for Scotland's farming and processing sector," he said.
"Pigmeat, in particular, is much better served than in the original draft regime which proposed almost complete withdrawal of protection from this highly important part of the Scottish industry."
nnicolson@thecourier.co.uk