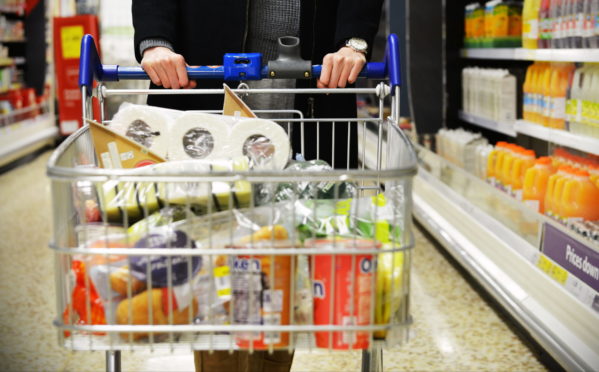 An 18-month campaign by food and farming leaders to safeguard Britain's high food production standards in future trade deals has culminated in the establishment of a Trade and Agriculture Commission.
The announcement of a new commission by International Trade Secretary Liz Truss comes on the back of an NFU petition which attracted more than a million signatures and appealed to government to allay widespread fears that food such as hormone-implanted beef from the United States could end up on sale on UK supermarket shelves after the UK leaves the EU.
In her response to the union south of the border, Ms Truss said: "Any trade deal the UK strikes must be fair and reciprocal to our farmers, and must not compromise on our high standards of food safety and animal welfare."
Union leaders immediately committed to working with government on the commission's terms of reference. However, NFU Scotland (NFUS) president Andrew McCornick also urged caution.
"It's (the commission's) independent composition would be integral to ensuring the correct representation and balance of devolved competencies in what is essentially a reserved matter, but which has major devolved interests, not least for the integrity of Scotland's world-leading brands and protected geographical products," he said.
"NFUS will engage positively in the process of establishing terms of reference for the commission.
"That must progress with a great deal of urgency given our departure from the European Union is just over six months away.
"Once established, we will scrutinise any future recommendations the commission makes and ensure they are in the best interests of Scottish farmers and crofters and our food and drink industry as we enter the post-Brexit era."
English NFU president Minette Batters described the development as "hugely important" and said her union would continue to scrutinise the progress of trade negotiations with the United States and other countries over the coming months.
Meanwhile, the impact of a trade deal between the UK and United States on the agriculture and food industries will be discussed in the House of Lords tomorrow.
The Lords international agreements sub-committee will hear from a trio of industry experts as part of its inquiry into UK-US trade negotiations.
The session will gather views on the concerns of farmers and food producers and aims to identify which sectors are most at risk if the US succeeds in gaining tariff reductions for exporting to the UK and what opportunities the trade deal presents for UK exporters.
nnicolson@thecourier.co.uk