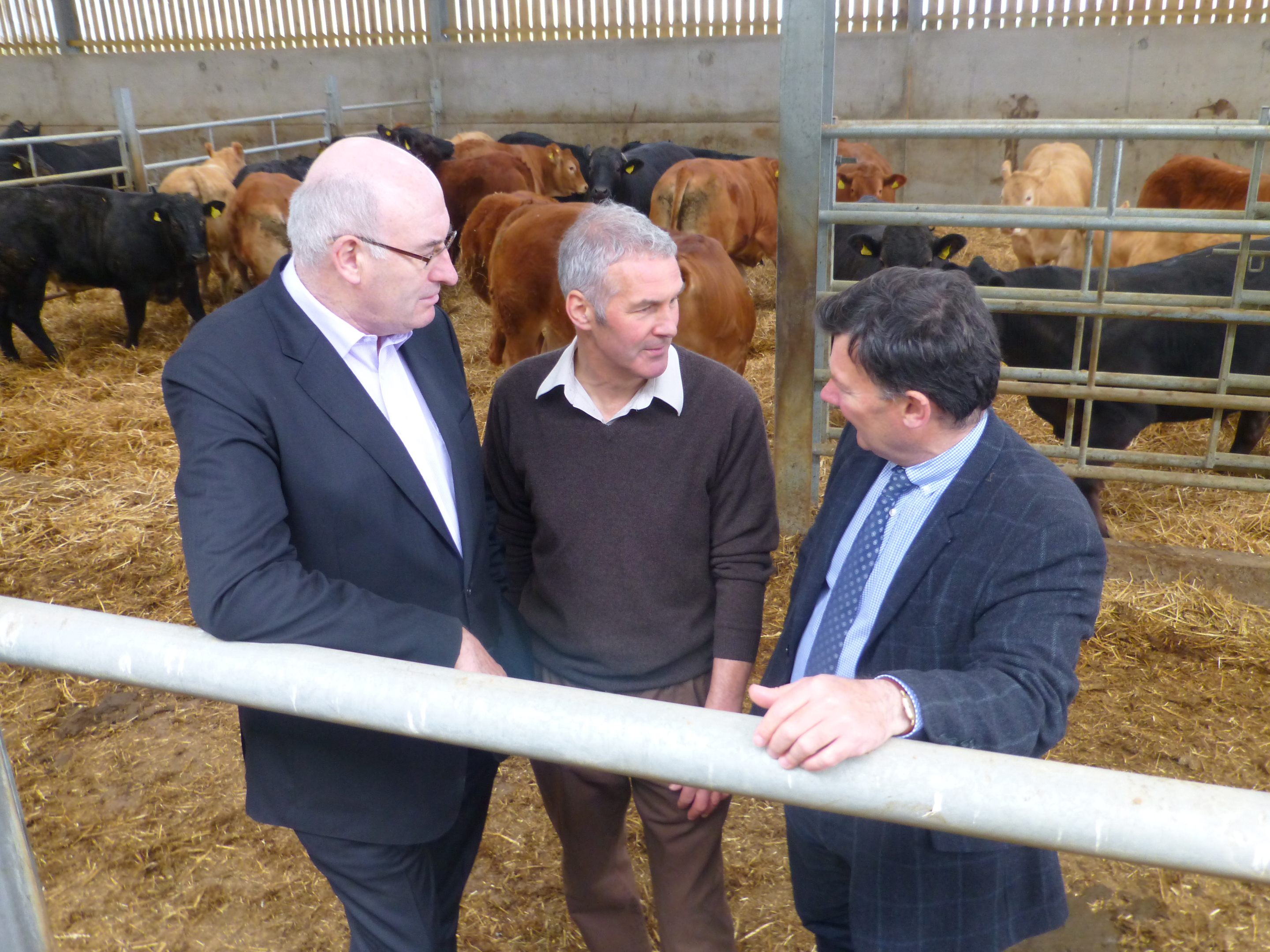 The Scottish Government looks set to get an eleventh-hour reprieve from paying hefty EU penalties if it fails to meet the farm support implementation deadline of June 30.
Long running problems with the flawed IT system built to process payments mean it looks increasingly unlikely that all Common Agricultural Policy (CAP) support will be paid to Scottish farmers by the end of June.
After a meeting in Edinburgh with First Minister Nicola Sturgeon and new rural economy secretary, Fergus Ewing, Mr Hogan said he was sympathetic to extending the deadline.
However he urged the Government to "keep the pedal to the metal" in the meantime and pay as many farmers as quickly as possible.
Speaking on Learielaw, an arable and beef farm near Broxburn, Mr Hogan said he would look at the case for an extension early next week and discuss the options with EU Auditors.
"We are going to look at flexibility to see if it's possible and it would be a European-wide decision," he said.
"France has a particular difficulty as well as some other member states.
I want to be as flexible as I can to ensure Scottish farmers get their money with a proper accountable system in place and there's no penalty to the Scottish authorities if we have to extend the date beyond June 30."
Mr Hogan revealed that former rural affairs secretary, Richard Lochhead had in touch with him on a regular basis since Christmas "looking for understanding on this matter".
However while NFU Scotland (NFUS) welcomed an extension, chief executive Scott Walker said the union would accept no extra delays or excuses if it was granted.
"The number one focus of the new cabinet secretary, Fergus Ewing, should be to get all the payments out to farmers as quickly as possible," he said.
"If there's an extension granted by the Commission, that's good for Scottish taxpayers and reflects the difficulties the Government has had putting in place the IT system, and ultimately that's good for farmers as well because it means more money in the Scottish budget."
The union also urged the Commissioner to drive forward his simplification agenda for the CAP. NFUS president, Allan Bowie said farmers have seen rules being gold-plated rather than simplified by the Scottish Government.
"As a result our farmers and growers are now operating to more restrictive greening rules when compared to other parts of the UK and Europe," he said.
.
"With CAP budgets under pressure, we want the Commissioner's review to keep a focus on activity, preserving precious funds for those actively farming and so delivering the economic, environmental and social goods which the CAP was designed for."
Mr Bowie said that the extreme market volatility affecting every farm and every sector in Europe meant that the Commissioner should press on with measures to help reduce the impact of such volatility on family farms.
He added: "We know market management tools and support from the European Investment Bank are under discussions but the farm price crisis is deepening."