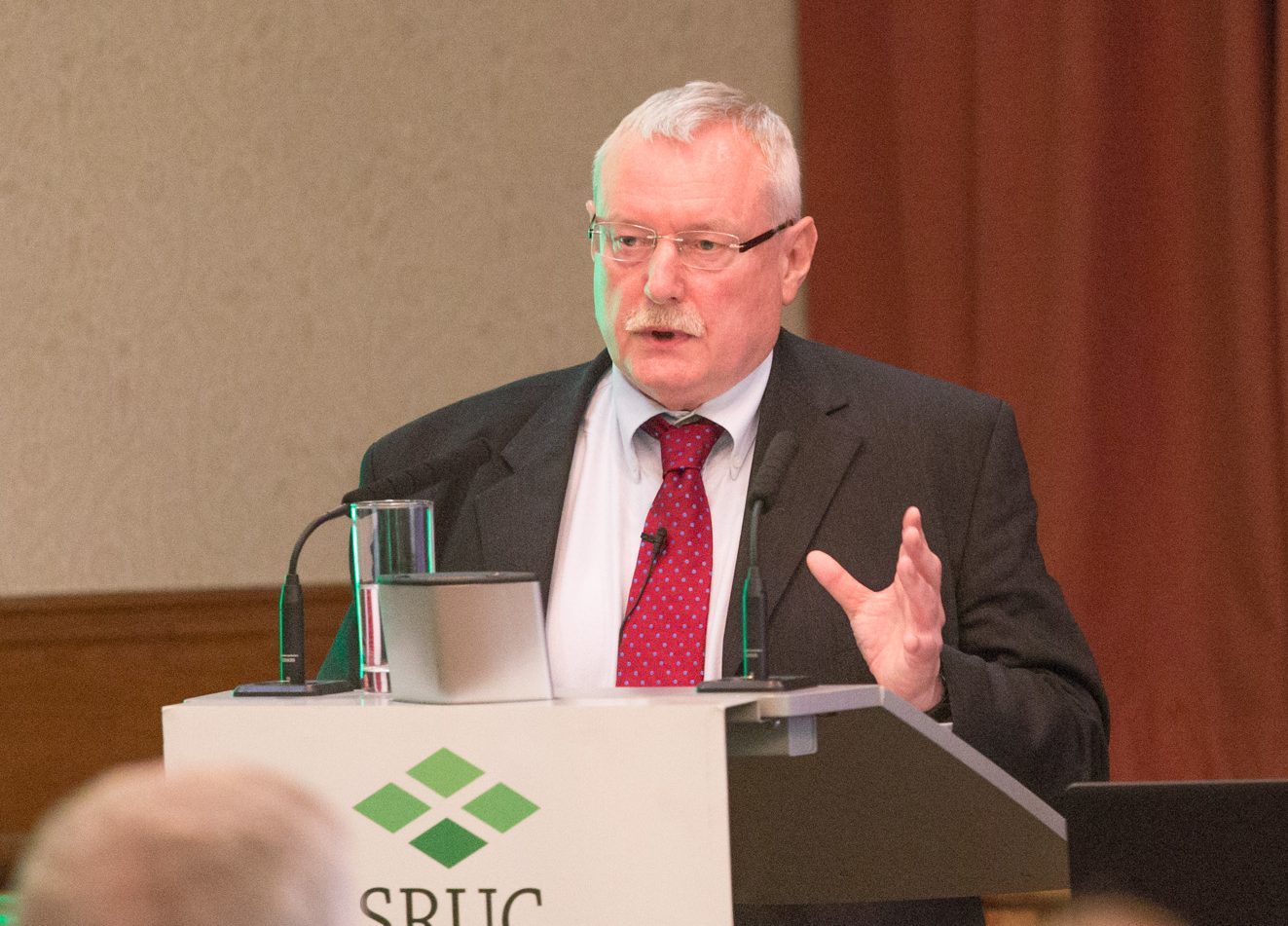 The new chief executive of Scotland's Rural College has vowed to seek out international funding to tackle world problems and put SRUC on the global research stage.
In the first public indication of his ambition for the college, Professor Wayne Powell told a gathering of Scotland's farming leaders, academics and scientists that SRUC was going to have to adapt and think differently in future.
He was speaking at SRUC's annual dinner in Edinburgh where he refused to be drawn on the issues which have cast a shadow over the college for several years – the potential selling off of property, redundancies, and its failure to achieve university status. Instead he focused on the need for a grand strategy.
Prof Powell said agriculture needed what he called a "different vocabulary" and had to be seen to deliver public goods. Global challenges included getting it right on food production, tackling the obesity epidemic and using biomass, organic waste and food to extract high value chemicals and compounds for the pharmaceutical and other industries.
"I'm in this business because we can make the world a better place," he said.
Prof Powell said the resources available to SRUC in Scotland were finite so he needed to start "fishing in different ponds" and collaborate with other researchers.
He pointed to the African Development Bank as one possible partner as it invested £800 million in agriculture. But he insisted that SRUC would also serve local farmers as it was a national institution of strategic importance to Scotland.
"Many of the challenges faced in Scotland are directly transferable to elsewhere in the developing world and vice versa, and this is going to be a major theme of funding in the future," he said.
"And how creative we are in terms of framing those questions, how skillful we are in addressing those questions will be the difference between success and failure."
Prof Powell said it was critical to understand that the expectation of science , research and funders had changed.
"Indeed we don't have funders any more. We have people who are investing in research to have outcomes that will deliver an economic impact. This is a fundamental shift but also a major opportunity," he said.
"Scientific excellence will have to be married with international cooperation because the scale of the challenge is too large for single institute solutions. It's going to require multi-disciplinary solutions and different ways of working to tackle many problems that have been recalcitrant to previous endeavours."
SRUC chairman, Pat Machray appealed for time for Prof Powell to reveal his strategy to the SRUC board before looking at more parochial matters.
He added: "It's about what are we here for. It's not about property or jobs or university status. Give him a chance to talk to the board and take it forward. It's strategy first and property second."
nnicolson@thecourier.co.uk