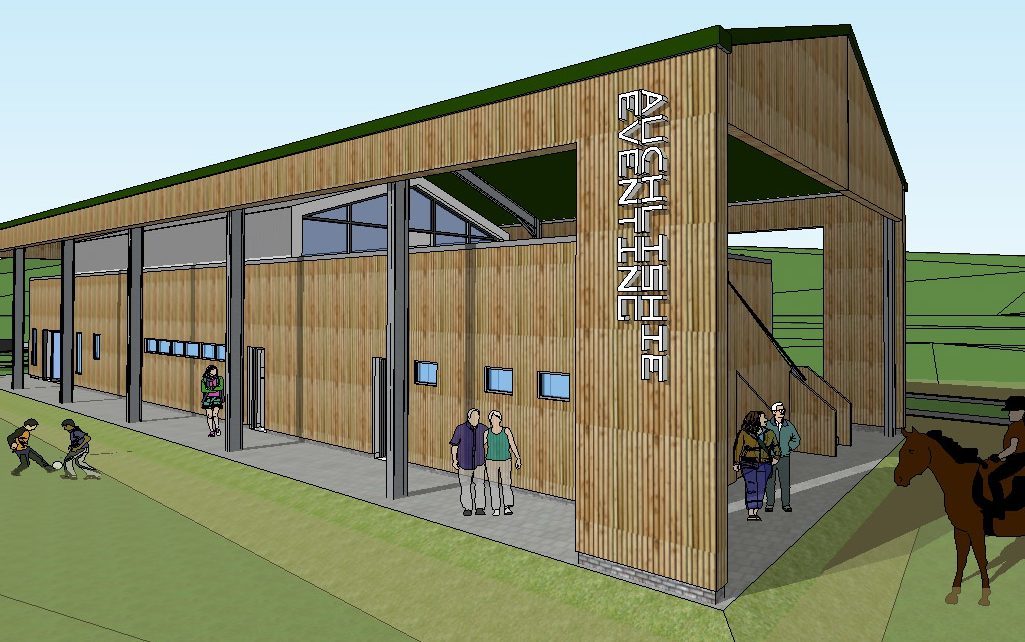 The development of a new state-of-the art facility at Auchlishie has now broken ground.
Angus Council granted planning permission for the new building in January following an application from farmer and centre owner James Helyer, who said the project would improve the overall experience for the hundreds of visitors and competitors that come to the equestrian venue each year.
The facility, which was designed by architect Gary Sinclair, comprises a 14-bed bunkhouse but it is also expected to play a multi-functional role to help with security, control and the administration of events, whilst additionally providing a fixed base for support staff during competitions.
"The increasing number of people attending the wide range of equestrian-based activities we have offered at Auchlishie over the past few years has dictated the need to enhance and improve our customer experience," commented Mr Helyer.
"I am sure the combination of accommodation and on-site facilities will attract new visitors, as well as rewarding the loyalty of our existing clients, and will ensure the continued support for both ourselves and other businesses in our local community throughout the year," he added.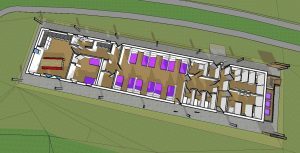 Mr Sinclair said he was delighted the bunkhouse design was accepted by the council's planning department.
"This form of multi-function rural building type is precisely the kind of sustainable development that allows local businesses to develop and maintain their customer bases," he said.
It is hoped the development will be complete before the end of the year.
The 95-acre equestrian site at Auchlishie includes 36 stables, an indoor, two outdoor schools and British Eventing cross country course. It accommodates liveries, local riding clubs, regional and national competitions and also the annual Kirriemuir Horse Trials.
Mr Helyer recently revealed the popular British Eventing competition will run twice in 2017, adding a fixture in early July to its regular May calendar slot.
Auchlishie Farm was previously placed onto the property market in August 2014 with a price tag of £1.2million.