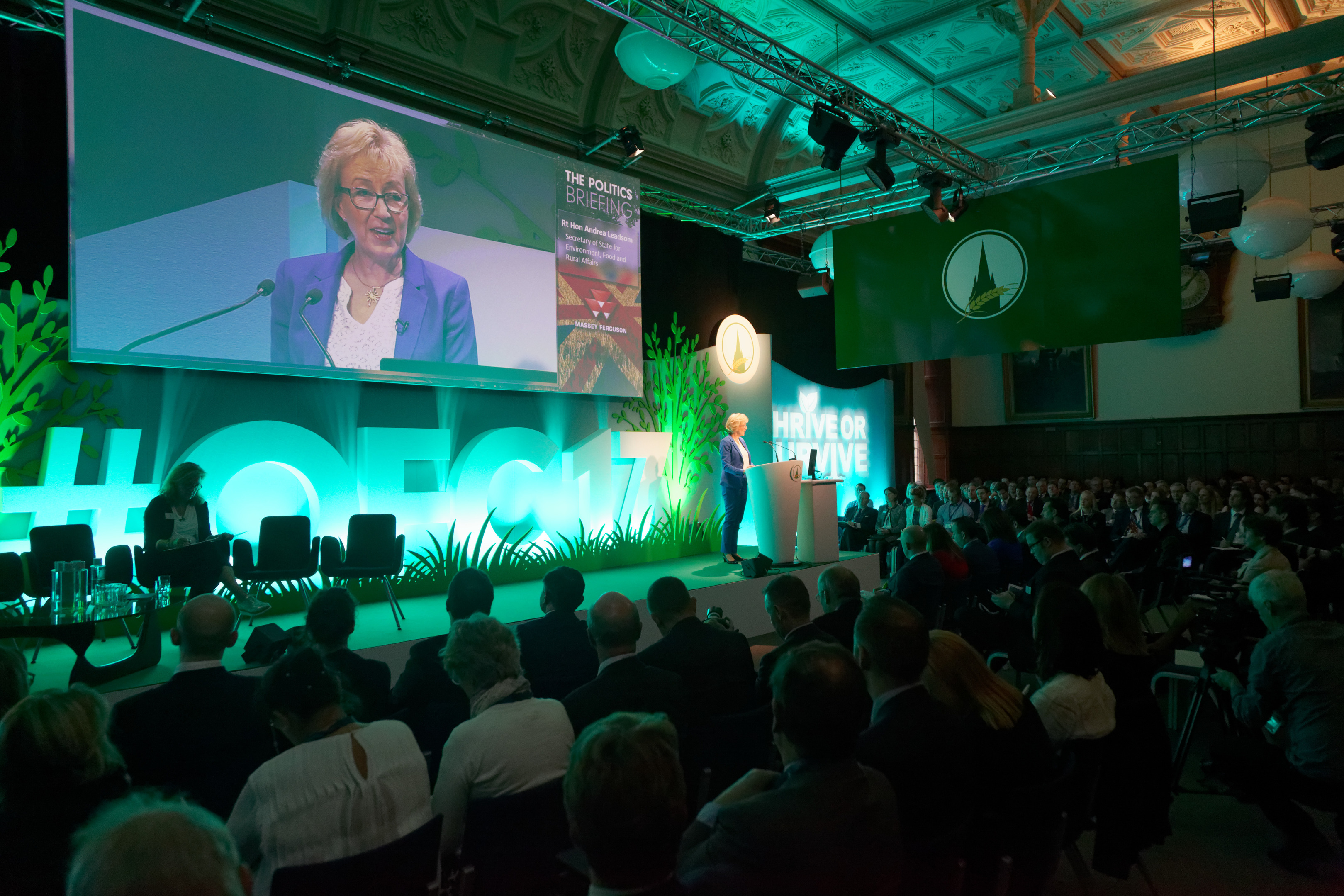 The agri-political event of the year had the potential to shine some light on the future of a troubled industry.
In the end we learned nothing from the Oxford Farming Conference other than Brexit doesn't just mean Brexit. It means British agriculture is going to be sold down the river.
Defra boss Andrea Leadsom delivered platitudes. She gave the industry no assurances on the continuation of migrant labour; no promises of future funding; no guarantee of subsidies other than a hint that future payments would be for environmental benefits. There were no answers to numerous questions about the Single Market or trade tariffs.
She threw a few bare bones to the hungry pack. There will be a bonfire of the EU's most ridiculous regulations such as the reviled three-crop rule, but since they will be irrelevant after we leave Europe it amounted to no commitment at all. And she announced an inevitable consultation, to make farmers think their opinions count. But that was it.
And sure, I get that you don't give away your bargaining position. The Irishman waiting with me at the bus stop for the coach back to Heathrow had done a deal or two in his time: "You don't tell them how you're going to beat them," he said. But even he – a big landowner with global business interests – was daunted by the lack of detail.
Contrast Mrs Leadsom with the fire-in-the-belly performance of Calum Kerr, the SNP's rural spokesman at Westminster. He was standing in for Rural Economy Secretary Fergus Ewing and able to make pronouncements without the inconvenience of Government responsibility. Little wonder he was hailed the hero of the conference for calling for the continuation of direct subsidies and equivalent £3billion of funding for the industry into the future.
But no-one believes that scenario is a remote possibility. Not even the farmers' unions, although the English NFU's deputy president Minette Batters put up a spirited fight against the environmental activist George Monbiot.  Her style was impressive: combative but more subtle than the union's old-school tub-thumping approach. And she ably demonstrated that NFU Scotland is missing a trick by having no women in senior positions.
The Oxford Farming Conference is largely about agribusiness. We heard about the success of a multi-million pound hop farm and the tattie producer who now exports mashed potatoes to the desert. And we heard how other countries live successfully without subsidies.
What we didn't hear was any information which would allow less advantaged farmers to plan for the future. And, tellingly, nor did we hear Government say that the industry is a key consideration in the forthcoming negotiations. All of which supports the growing fear that agriculture will amount to no more than a pawn in the bigger Brexit game.
nnicolson@thecourier.co.uk