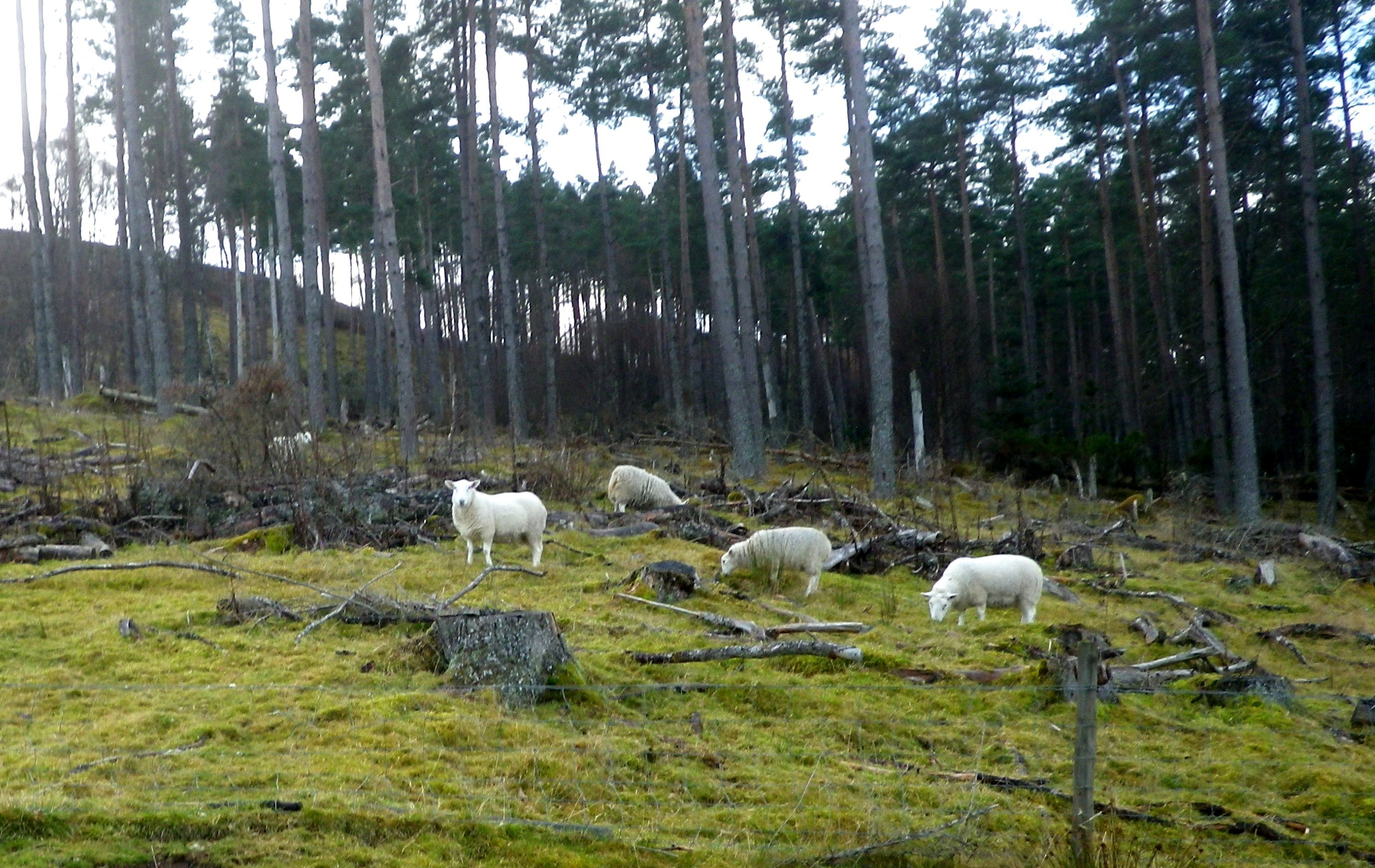 The Government's forestry agency has announced it is to toughen its stance on  trespassing sheep after hundreds of incidents of rogue animals were recorded in just one part of the country.
After discussions with Police Scotland and the Government, Forest Enterprise Scotland (FES) has produced new guidelines for the industry. Staff will now work closely with farmers to manage sheep that stray onto the National Forest Estate.
FES agriculture adviser Robin Waddell said recent records showed there was a particular problem in the south of Scotland.
"We recorded around 190 separate incidences involving 1,500 animals in the Borders, Galloway and Dumfries areas. We have now introduced a consistent approach to recording incidents across the country so that we can get a better idea of impacts across Scotland," he said.
"A particular worry is that unregulated movements of sheep in our forests poses a bio-security risk, specifically in terms of the scourge that is sheep scab and the transmission of tree diseases. Animal welfare is also a concern and this issue is often reported when we have had to deal with unmanaged sheep."
Mr Waddell added that another direct impact on FES was the browsing that stray sheep can cause.
"This is a drain on our financial resources," he said.
"We have a duty to protect and manage designated areas of land so there is a real need to tackle these incidences as quickly as we can. The guidance aims to achieve a good result for all concerned."
Mr Waddell said that in the  majority of cases FES worked "very well" with its neighbours and could resolve sheep trespass issues quickly.
He added: "This is how we would like to continue – keeping an open dialogue throughout and working together to get the animals back to their owners. Unfortunately it doesn't always go that way and the guidance will help our staff manage the times when action is needed."
The guidance for FES staff highlights the current policy, legal position, roles and responsibilities and options for tackling unmanaged sheep on national forest land.
The farmers' union said it supported the guidance.
nnicolson@thecourier.co.uk