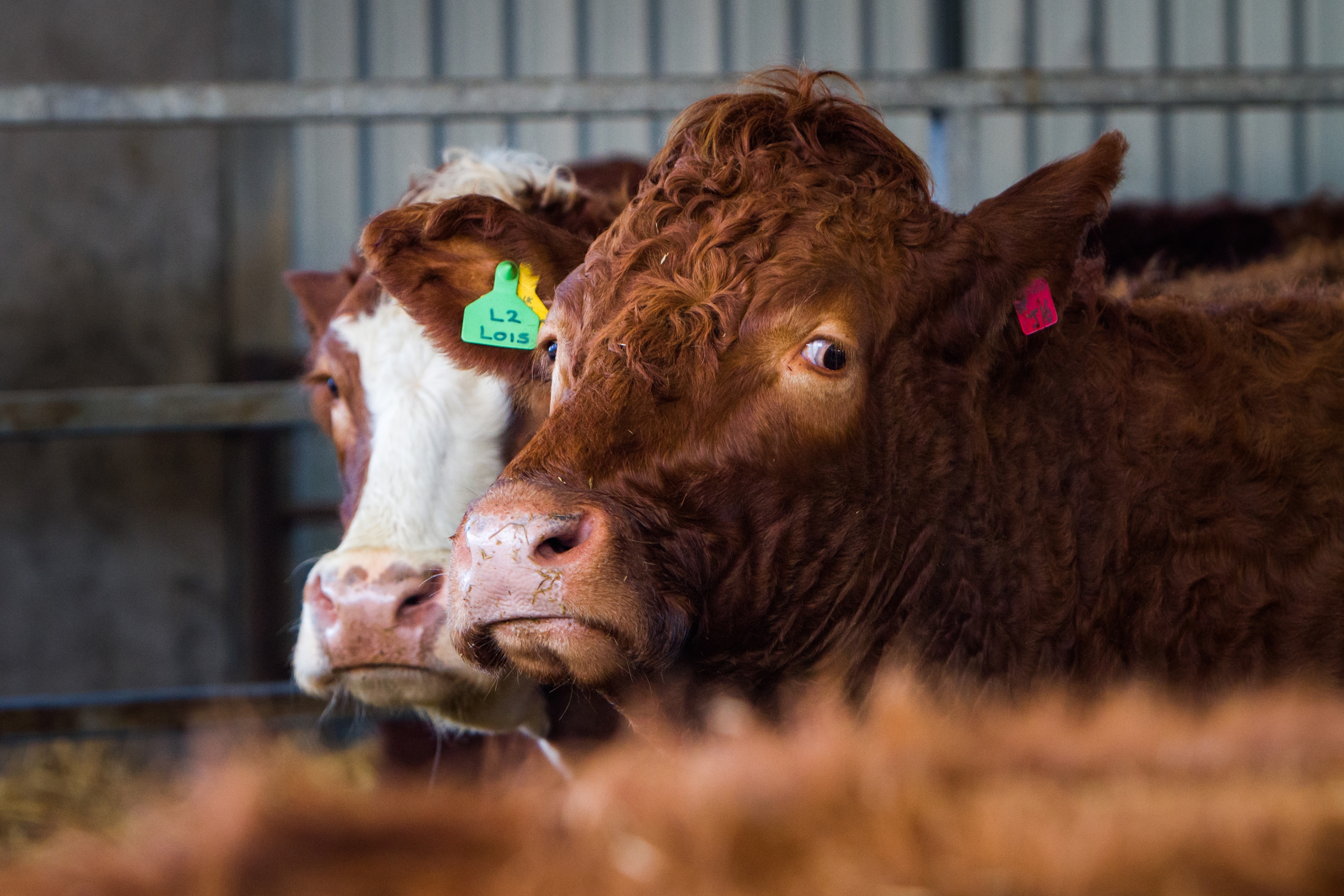 Britain's farming sector may be daunted by the prospect of trading outwith the single market but it has signalled  that it is determined not to be left behind in the negotiations.
After hearing Prime Minister Theresa May's speech, the industry took a deep breath – then vowed to work alongside the Government to make a success of future trade with Europe.
And much is at stake as more than 96% of Scottish sheepmeat exports, 90% of UK beef exports and 70% of cereals exports currently go European markets.
The Scottish Association of Meat Wholesalers (SAMW) was quick to point out replacement trading arrangements had to be structured to enable exporters to maintain the strongest possible links with EU customers.
A SAMW spokesman said: "If the correct arrangements are put in place, we believe our industry can flourish in the post-Brexit era and will be urging the UK's negotiators to enable that to happen. As part of that process the negotiating of new trading arrangements with countries outside the EU also needs to be approached with the utmost urgency."
NFU Scotland  chief executive Scott Walker said it was important to the Scottish agricultural industry that the Prime Minister achieved her objective of a bold and ambitious free trade agreement with the EU.
"We want to trade and we want the freedom to set our own appropriate rules for farming," he said.
Quality Meat Scotland was unable to provide any comment, but the National Sheep Association's Scotland manager, George Milne said his sector would start work immediately on finding trading partners.
"We can now start to look at a future where we can do trade deals with other countries out with Europe, and in some cases that might be easier – with the United States, for instance. There is definitely demand there for our sheepmeat, so we need to get the right negotiations started and make sure we are producing the type of product they require."
The English NFU said it would be seeking urgent talks with the Government as to how a post-Brexit Britain could work for food production and added that it was "absolutely vital" that appropriate phased arrangements were in place to allow farmers to adapt and avoid a disruptive "cliff-edge".
The National Pig Association's (NPA) chief executive Zoe Davies warned that while the nature of future trade arrangements would have a huge impact on the viability of UK pig sector, the industry's biggest concern was access to labour.
"Without EU labour there will be no British pig industry as we know it," she said.
"We understand why immigration is going to be a priority for Mrs May but, along with many other sectors, we fear this could result in serious unintended consequences if politics triumphs over economic reality. We are heavily reliant on EU labour on our farms, in our processing plants and across the wider industry, to produce British pigmeat, which is so highly valued in our home and export markets. We must do everything we can to retain that access.
"It is equally essential that any new trade arrangements, for example, with the US, do not result in the UK being flooded with cheaper pigmeat produced to lower standards than permitted in the UK. Equivalence of standards is an NPA priority."