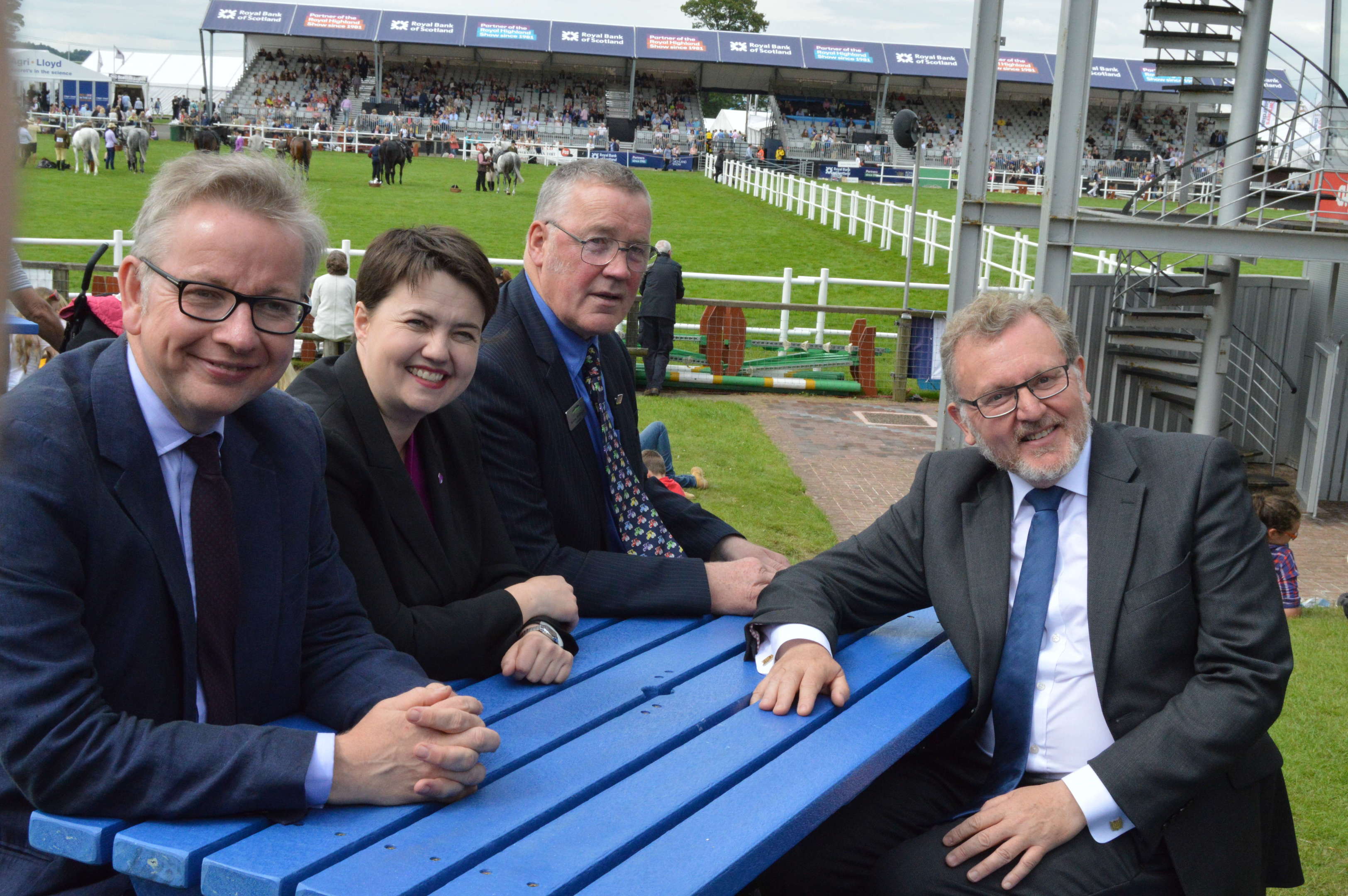 The new Environment Secretary, Michael Gove, swept into the Royal Highland showground at Ingliston,  oozing with positivity and a pledge that farmers would not lose out on subsidies as a result of Brexit.
He reiterated that there would be no reduction in farm support,  but it was not clear if this promise extended beyond 2022. And he also said he wanted a system of agricultural support which is much more effective at getting the money to where it is most needed.
Mr Gove dismissed the Scottish Government's fears that control of agriculture would revert to Defra after 2019 and instead insisted that Westminster was looking to increase the powers all the devolved assembles had over their "areas of competence".
After only 11 days in the job he was less confident about the intricacies of the convergence funding controversy but said he would look at why the EU's £190m tranche of funding had been allocated across the UK and then put it on a "fair basis".
By all accounts he impressed leaders with his enthusiasm and willingness to listen to the industry's concerns and targets.
Mr Gove's confident approach as Defra Secretary was in stark contrast to that of his recent predecessors, and he was bullish about the prospects for the industry's success post-2019.
"There are huge opportunities to get rid of the bureaucracy that stood in the way of production," he said.
"There's an opportunity to have even higher standards in animal welfare and the environment and opportunities to go global as well as maintaining free and frictionless trade with the EU, to ensure the products from this country can be sold to an even bigger marketplace.
"There's a world to win."
Mr Gove said he had enjoyed a "cordial" meeting with Rural Secretary Fergus Ewing and Environment Secretary Roseanna Cunningham. He said they pledged to work constructively with the UK Government.
He added: "I'm sure they would never want to do anything that would imperil getting a very good deal for Scotland's farmers, fishing industry and food production sector overall."
By the time he joined Scottish Secretary David Mundell at the UK Government's gin reception in the afternoon, he had met representatives of almost every food and farming sector and promised to return over the next few months to visit farms and "have a drink afterwards" with farmers.
nnicolson@thecourier.co.uk