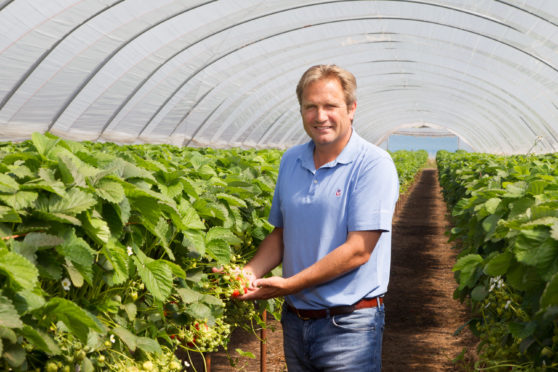 Angus Soft Fruits are in the running to win top industry awards in three different competitions over the next few weeks.
The Arbroath-based company has been named as a finalist in four categories at the Scotland Food & Drink Excellence Awards, the Fresh Produce Consortium (FPC) Fresh Awards, and the Horticulture Week Business Awards.
In addition, Fife farmer Tim Stockwell, owner of Barnsmuir Farm, Crail, who sells his output through Angus Soft Fruits, has been shortlisted for the Soft Fruit Grower of the Year award, one of the UK horticulture industry's top honours.
"To be recognised at three of the most prestigious industry awards is a testament to the hard work of the Angus Soft Fruits team, from research and development right through to our growers across Scotland," said Lochy Porter, chairman of Angus Soft
Fruits.
"Much of our growth in recent years has been driven by investment in our AVA Berries brand, which houses premium varieties of strawberries and raspberries developed within our in-house Angus Breeding Programme."