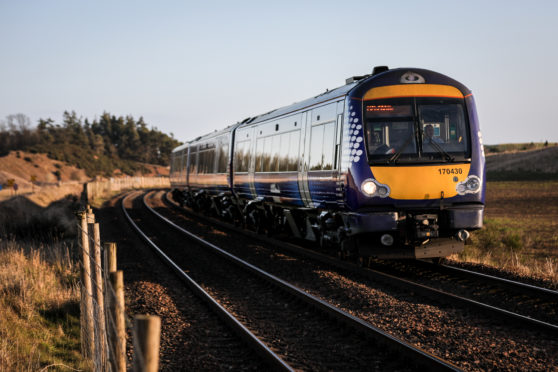 A man named Fraser in Gleneagles is being sought after losing his engagement ring on a train travelling to Aberdeen.
Barry Davy O Lingirt found the misplaced ring on the train travelling from Glasgow to Aberdeen on Thursday and believes it belongs to a unknown man called Fraser who departed the train at Gleneagles Station.
Barry has handed the lost ring into Scotrail's lost property department and has taken to social media to try an reunite Fraser with his ring.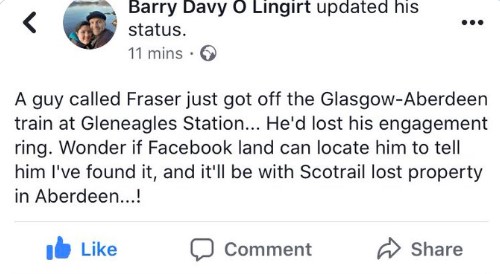 In his post, Barry wrote: "A guy called Fraser just got off the Glasgow-Aberdeen train at Gleneagles Station.
"He'd lost his engagement ring.
"Wonder i Facebook land can locate him to tell him I've found it, and it'll be with Scotrail lost property in Aberdeen."