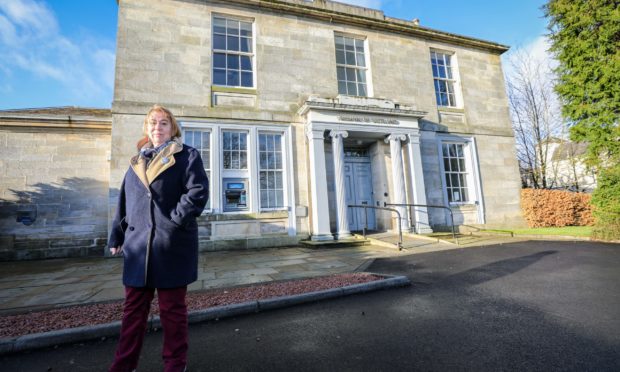 A Kinross-shireire community could be stripped of all public transport ties in what a watchdog group is calling a modern "clearance by stealth."
Communities in western Kinross-shire could be left without any public transport links if Stagecoach's plans to scrap its number 23 service are confirmed.
Removing the Stirling to St Andrews route would leave the villages of Crook of Devon, Rumbling Bridge, Drum and Balado without any public transport connections.
Should Stagecoach's plans, which were open for public consultation until Friday, be approved, Muckhart in Clackmannanshire and Gateside in Fife would also be devoid of public transport.
Fossoway and District Community Council say this is the latest blow in the death by a thousand cuts being experienced by communities along the A977.
Last year, councillors voted to close Blairingone Primary school, one of only two primary schools in the border area between Perthshire and Clackmannanshire.
Villagers were dealt another blow when Bank of Scotland bosses announced it was closing its Kinross branch, meaning anybody living along the road would have to travel to Perth, Cowdenbeath or Alloa for banking.
Community Council chairwoman Trudy Duffy-Wigman said: "Scotland has a history of clearances. This is clearance by stealth.
"Our last bank is going and the bus service. The bus never went at any sensible time and changes were set up to let it fail.
"However, not having the service means that the communities of Fossoway and Muckhart are now completely deprived of any form of public transport.
"There has been no attempt to connect with the communities that are suffering because of this decision."
Amongst those affected are Crook of Devon couple Michael and Carole Haigh. Carole relies on the bus for getting to work in Dundee.
She said: "The bus had a lot of regular users, six days a week and every three hours up until lockdown.
"There are a lot of elderly people here without cars who relied on it to get to the pharmacies in Kinross and Milnathort. Now they have to rely on friends and neighbours.
"People rely on the bus to connect with Dunfermline, Perth and Dundee. Students from St Andrews also use it to attend the local polo club here and it was also used by Dollar Academy students."
A spokesperson for Stagecoach East Scotland said: "We're proposing to withdraw service 23 as it was under-performing prior to the Covid-19 pandemic, and increasing costs mean that it operates at a significant loss, resulting in us no longer being able to commercially run this service.
"There is one part of this route which will no longer be served and we are in discussions with the local authority regarding this."