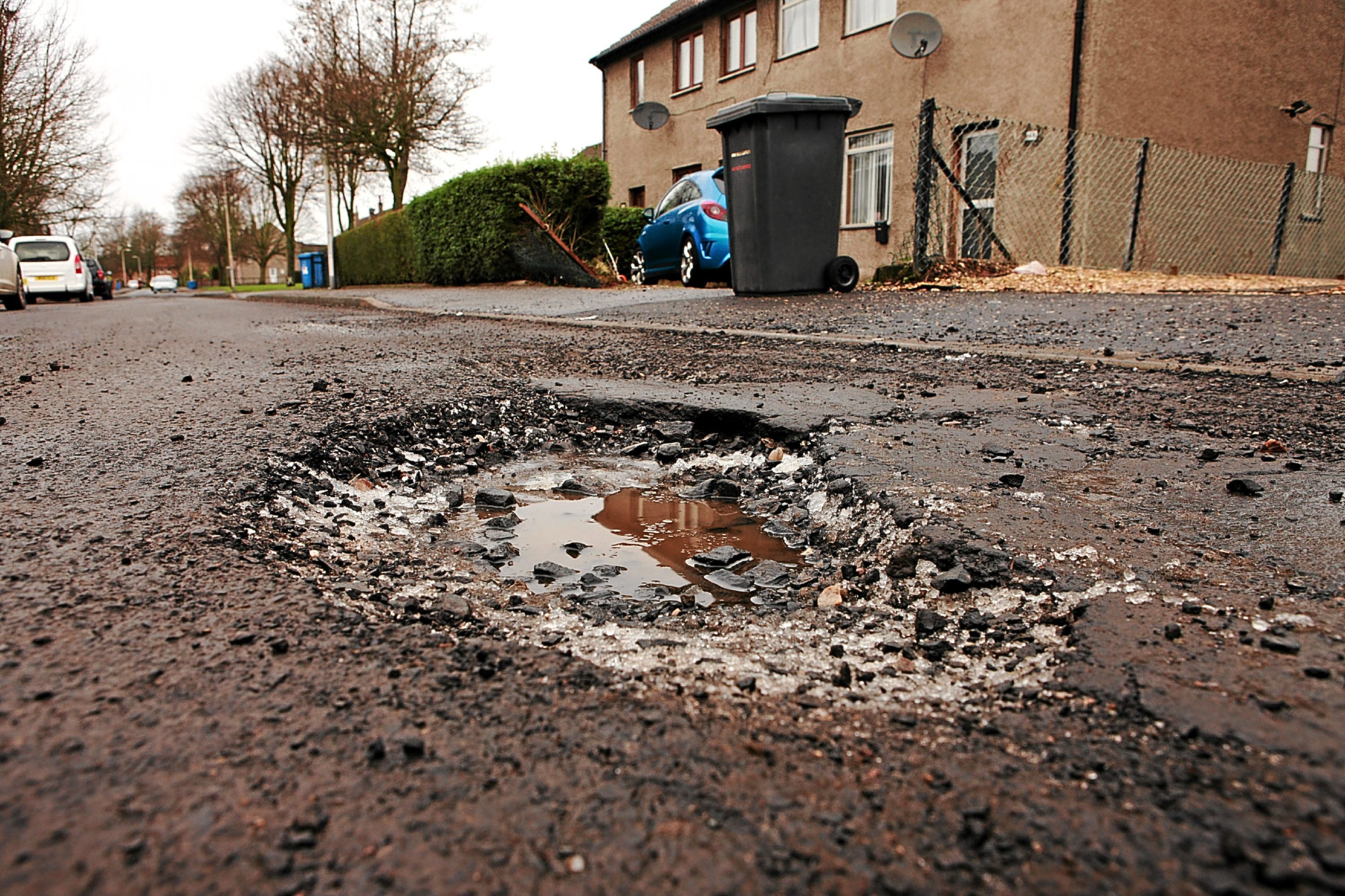 Concentrating on repairing potholes permanently at the first time of asking is paying dividends for Dundee drivers.
A new report to the council's city development committee has revealed that pothole numbers have gone down as the focus has shifted to improving the quality of the work.
Councillor Will Dawson, who is convener of the committee, said: "In two years, the road maintenance partnership between the council and Tayside Contracts has almost doubled the number of potholes fixed permanently first time to 7,201.
"This can only be good news for drivers who do not have to contend with these hazards opening up again in the same place after a temporary fix has been put in.
"Going forward we want to continue the successful partnership with Tayside Contracts and keep our resources aimed squarely at making the quality of repairs better as well as increasing even further the number of permanent repairs done first time.
"However, we do need the help of drivers to do this by reporting any potholes they see on Dundee's roads.
"The road network is regularly inspected, but we cannot be in all places at all times and the more reports we have the better."
Anyone who spots a pothole is asked to report it by filling in the form on the council's website.
Over the past 12 months the partnership is said to have improved maintenance of the city's roads through a combination of preventative and corrective maintenance, better targeting of gulley cleaning and a structured and prioritised approach to winter maintenance.