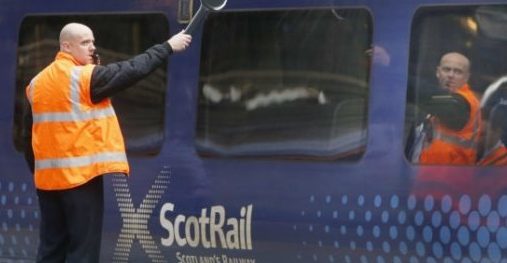 Fife commuters are being hit in the pocket when it comes to train fares.
Now Fife Council is calling on a freeze on rail prices after it has been confirmed passengers are paying over the odds.
Research has shown comparable trips costs much more if your journey starts in the kingdom.
As an example, a journey from Cupar to Edinburgh – of 44.5 miles – costs £23.10 for a day return.
Meanwhile, a 40-mile trip from Bridge of Allan to Edinburgh will set travellers back only £14.80.
The council's depute leader Lesley Laird said: "The kingdom's commuters need to get a 'fare deal' from the rail provider.
"We now know there is a significant anomaly in journey pricing, so we need to stop the clock on Fife fares, and not continue to ask Fife commuters to continue to pay disproportionately more – otherwise it will make closing the gap even harder."
She said an urgent review of rail pricing and a fare freeze was needed to help deliver Fife's economic and rail priorities.
"You cannot run a national rail service based on a 'postcode lottery' when it comes to ticket pricing.
"This needs to stop, and that's why I'm calling for urgent action."
Rail fares are determined by the Scottish Government.
A spokeswoman said: "We are committed to reducing reliance on cars and encouraging more people to use the train, and take seriously the issue of fair and equitable rail fares.
"Through the current ScotRail franchise contract we have put an end to above-inflation increases to fares, making rail travel more accessible and attractive and resulting in real benefits to the public across the whole of the country."
Meanwhile a spokeswoman for ScotRail added it had met with Fife Council and had a "constructive" exchange of ideas.
For more, see Saturday's Courier.