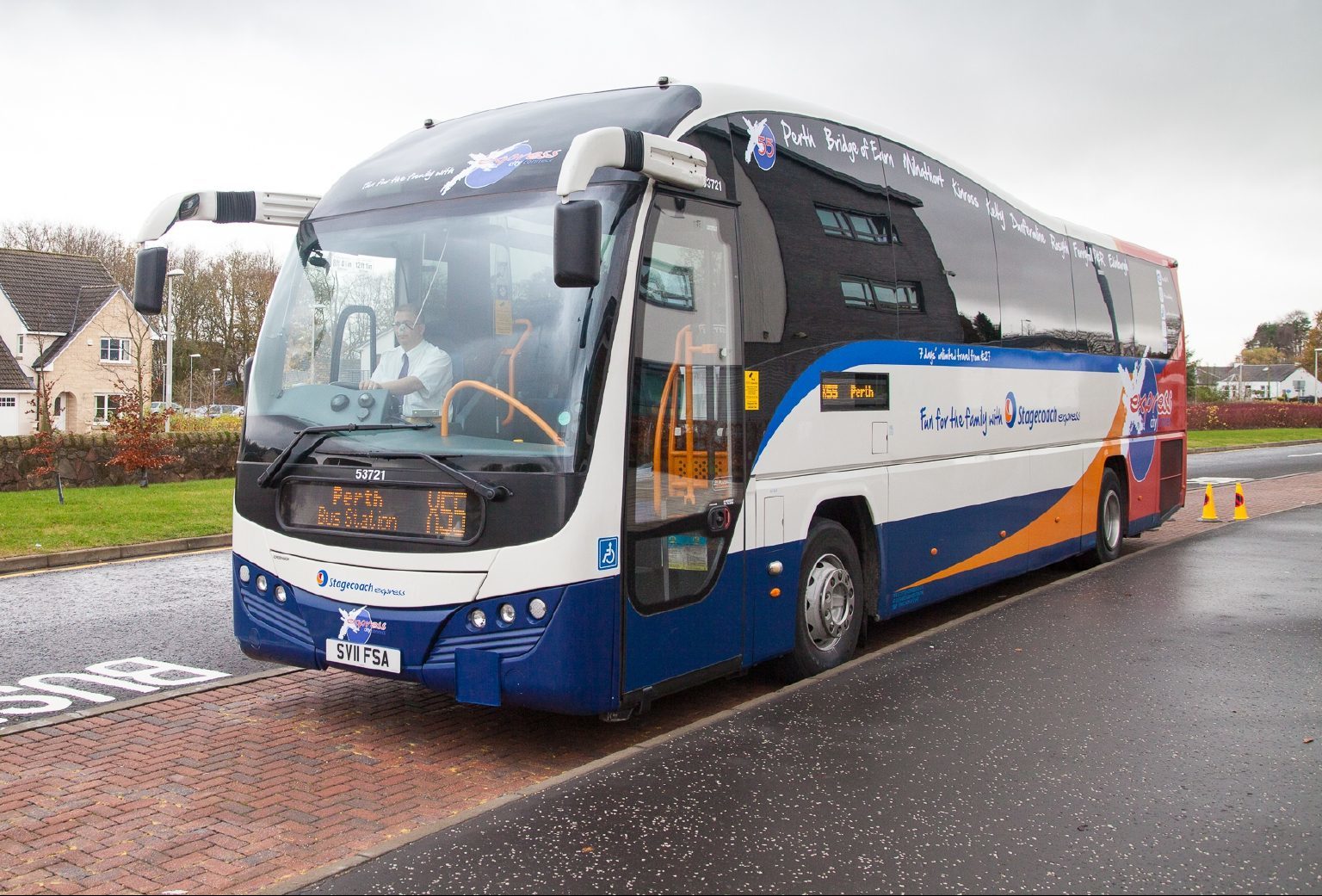 Calls have been made to simplify public payments to bus companies after it emerged more than £9.25 million has been used to boost Angus services in the last five years.
The greatest beneficiary of this is Stagecoach East Scotland, which has picked up almost £4.6m, followed by Xplore Dundee on £1.16m, and MW Nicoll Hirers on £919,735.
Subsidies have remained steady since 2011/12, at an average of £1.8m per year, after concerns were expressed that passengers are paying inflation-busting fares to take a reducing number of buses – down one fifth on a decade ago.
Scottish Liberal Democrat transport spokesman Mike Rumbles said cash spent on non-commercial services help keep minor routes open but is "not convinced" the cash is always spent wisely.
"This is a great deal of public money but it does go to support routes which may not be viable without it," he said.
"However I am not convinced that the current method of subsidising these routes is the best way to help those who need to use the service most.
"The Scottish Government, in consultation with our local authorities and bus users, needs to come up with a much simpler system that can be applied nationally and that is also transparent and ensures value to the taxpayer."
Angus Council has tendered most of its contracts through Public Contracts Scotland since 2010.
Some routes are still tendered directly with the council including the 20C Dundee to Glamis, the 39A Arbroath to Montrose, and 27 Dundee to Kirriemuir via Forfar, all provided by Stagecoach.
Eben Wilson of TaxPayer Scotland said he would like to see more power granted to local politicians when deciding subsidy levels, based on what their constituents want to pay for services.
"The problem is that local politicians have no real power to alter the way bus routes are funded," he said.
"Instead they use these subsides as a way to purchase political support at great cost to local businesses and households.
"That introduces horsetrading between local and central government over routes and payments that sees bus services slowly disappear as costs increase."
An Angus Council spokesman said the majority of services are without subsidy, but the council seeks tenders for those required.
He added: "We consult widely through various means including surveys, questionnaires and public meetings to determine the transport needs of our communities to try so far as possible to meet demand. Our transport team continuously monitors the local service and demand for it.
"Where conventional public transport is unavailable then community transport options are considered.
"Timetables and routes are continually developed to try to meet demand. Passenger comments and suggestions are assessed and acted upon appropriately and our transport team is constantly looking for ways to improve public transport provision in Angus."
Andrew Jarvis, the managing director of Stagecoach East Scotland, said the money from the council is "payment for carrying out a service on their behalf" and not a subsidy, and contracts are awarded on a competitive basis.
"The local authority invests in a small number of socially necessary bus routes or individual journeys, including school journeys, which a number of different operators carry out on their behalf," he added.
"In fact, more than 70% of the services we operate in Angus are done so on a commercial basis without any investment from the council.
"In addition we have invested £12.3m in new vehicles for the Angus area over the past five years, as well as investing heavily in delivering other customer improvements like smart ticketing, real-time information and our new website and smartphone app."
An explanation of Stagecoach routes can be found here.
Number of routes dropping
Bus provision was deregulated by the UK Government under Margaret Thatcher in 1985, allowing firms to compete with each other on individual routes.
Some £2.6 billion in public subsidies has been handed to bus firms in Scotland since 2006/07.
As well as council cash, Transport Scotland provides an annual £66.5m to the industry to keep fares affordable and enable bus operators to run services that might not otherwise be commercially viable.
But the number of bus routes registered with the Traffic Commissioner has fallen by 21% since 2006.
Since 2007, the number of journeys taken by bus in Scotland is down by 74 million – a 15% drop.
And on current prices, local bus fares have jumped by 18% over the past five years.